Clint Eastwood will be starting production of a new film in Atlanta, Georgia, standing against the tide of Hollywood stars and studios that threatened to boycott the state's burgeoning film industry over its "heartbeat" abortion bill.
According to NBC,"The Ballad Of Richard Jewell,", directed and produced by Eastwood through his Malpaso production banner, will be made in Atlanta.
Eastwood has been in talks with Disney and Fox about distribution, according to the news station.
Last year Eastwood shot parts of his last film "The Mule" in Atlanta.
Earlier this year, when Georgia state legislators began to push through legislation that would ban abortions once a doctor can detect a heartbeat in the unborn child, nearly 50 Hollywood celebrities and dozens of film production companies threatened to take their business elsewhere.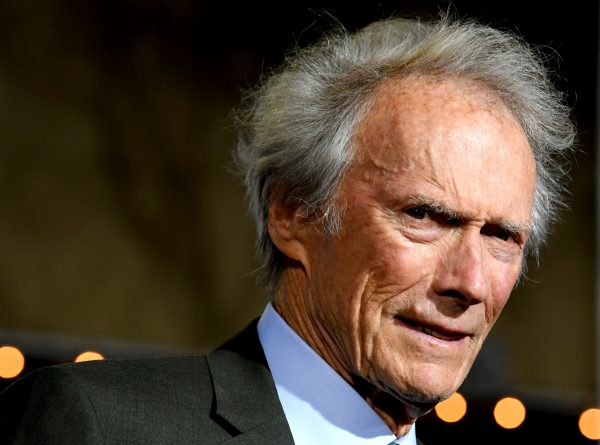 In a letter, the actors vowed to leave the state if the bill was signed into law, Deadline reported. Those who signed their name include Amy Schumer, Amber Tamblyn, Alec Baldwin, Don Cheadle, Rosie O'Donnell, Patton Oswalt, Sarah Silverman, Essence Atkins, Uzo Aduba, Gabrielle Union, Christina Applegate, Ben Stiller, Sean Penn, David Cross, Mia Farrow, Colin Hanks, and Bradley Whitford.
Georgia has been dubbed the Hollywood of the South in recent years. In 2016 more major feature films were made in Georgia than in California, according to Time magazine.
Last year, with Marvel Studios moving to the state, Georgia-produced films dominated the box office. "Black Panther," "Avengers: Infinity War," and "Ant-Man and the Wasp" all had parts that were shot in Atlanta.
Georgia Gov. Brian Kemp signed the bill on May 7, becoming the fourth governor in the country to sign such a bill in the past year, joining the governors of Kentucky, Mississippi, and Ohio. Iowa enacted a similar bill last year. Republicans in 10 other states have introduced similar bills.
The Living Infants Fairness and Equality Act allows for later abortions in cases of medical emergencies. In cases of rape or incest, the woman would be required to file an official police report.
"Georgia is a state that values life. We protect the innocent. We champion the vulnerable. We stand up and speak for those unable to speak for themselves," Kemp said before signing the bill.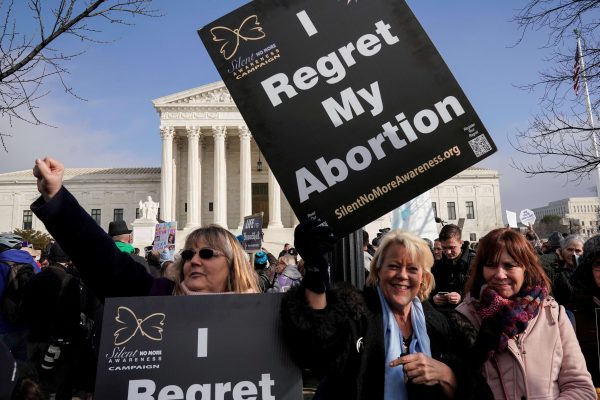 Critics see the so-called "heartbeat bills" as virtual bans because heartbeats can be detected in unborn children as early as six weeks, when mothers may not be aware they are pregnant.
Courts have blocked the Iowa and Kentucky laws, and the others face legal challenges. The American Civil Liberties Union of Georgia and the Center for Reproductive Rights have vowed to sue to stop the law.
"This law is bafflingly unconstitutional," Elisabeth Smith, chief counsel for the center, said in a statement. "Bans like this have always been blocked by courts. We will be suing Georgia to make sure this law has the same fate."
President Donald Trump appointed two conservative justices to the Supreme Court, improving the chances of limiting or overturning Roe v. Wade, a decision made by the top court that struck down state-level abortion restrictions.
Before 2016, Eastwood expressed broad support for Trump's unabashed style. He told Esquire that the then-Republican presidential nominee was "onto something because secretly everybody's getting tired of political correctness, kissing up."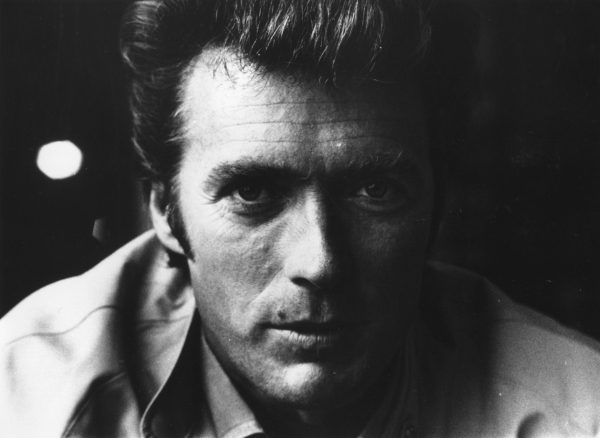 "That's the kiss-ass generation we're in right now," said Eastwood. "We're really in a pussy generation. Everybody's walking on eggshells."
Ivan Penchuokov contributed to this report.