SAN FRANCISCO—The Cliff House, a historic San Francisco landmark restaurant that overlooks the Pacific Ocean, has auctioned its contents after closing for good last year.
For 157 years, it had served California cuisine to locals and tourists.
At the end of 2020, it closed permanently after the restaurant's lease with the government ran out, and its contents were the subject of a three-day online auction. Restaurant and kitchen inventory was auctioned starting March 11, followed by memorabilia and gift shop merchandise on the second day and more than 200-plus vintage autographed movie star photos on the final day.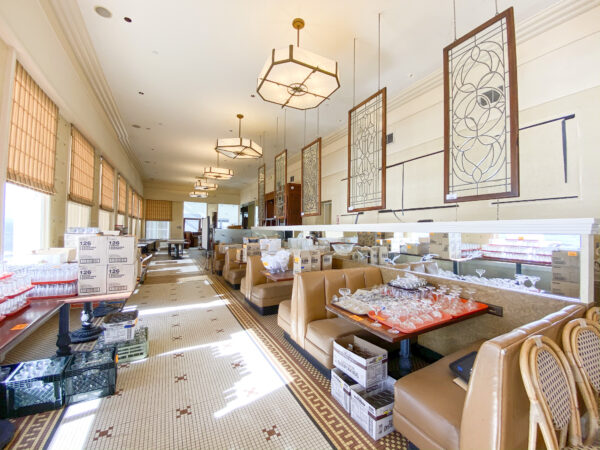 The movie star photos were from the 1930s and '40s, according to Laura Reid, marketing director at the auction company, Rabin Worldwide Inc.
"So, Clark Gable, Cary Grant, Betty Davis, Judy Garland, people like that. And most of them say 'To the Cliff House' or 'Best regard to the Cliff House,' so they're very unique, signed, autographed pieces for people who ate here during the years when they filmed movies," Reid told NTD Television.
"Michael Douglas filmed part of a TV show here in the 70s. So his autograph is here as well."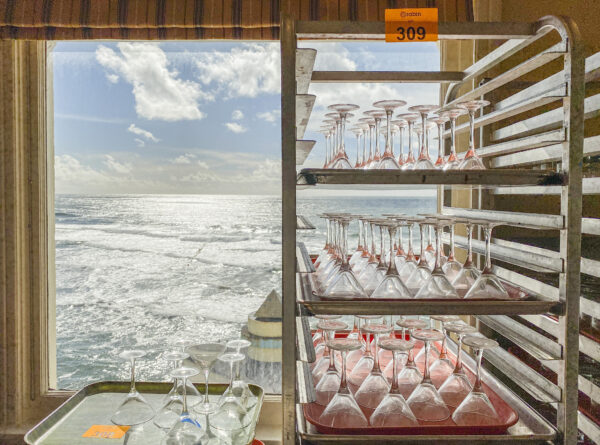 The former proprietors, Dan and Mary Hountalas, ran the restaurant for 47 years. The National Park Service acquired the property in 1977, however, in 2018, the government agency decided not to renew the lease.
The proprietors had negotiated over the lease, but struggles during the pandemic made it harder for them.
"The proprietors were history collectors, and so they not only ran a business, but they also were interested in history and keeping that history. So on the walls, this was not just a restaurant, this was also a museum of sorts for the area," Orlee Rabin, principal at Rabin Worldwide, told NTD Television. "So there are historical pieces from Sutro Baths, from Playland, and from the Cliff House. And I think all of that together, combined, makes a beautiful collection."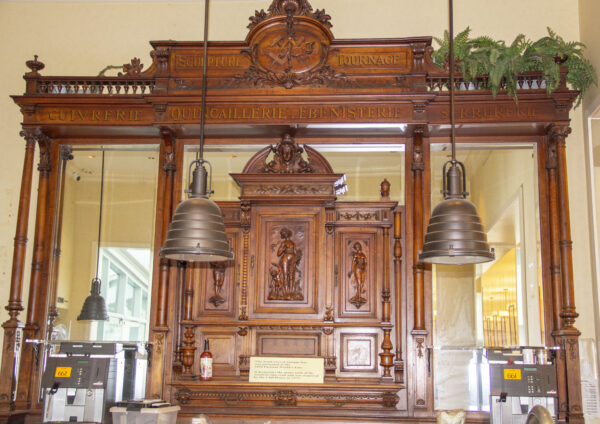 A group called "Save The Cliff House Collection" is fundraising to buy items at the auction in hopes of preserving the historic collection. The items would all go to a museum.
"There's a number of pieces that are special to me, personally. I know that Sutro Baths is a major part of San Francisco history," Rabin said. "And there are Sutro Baths bathing suit items which I think are beautiful items. … This place means so much to so many people, and we're heartbroken that it had to end this way and that the pandemic ended up shutting down another part of San Francisco's history."
"I actually ate here just before they remodeled it in 2004. So it's great to see how fresh they made it, and hopefully, it can continue to be a restaurant after this sale," Reid said.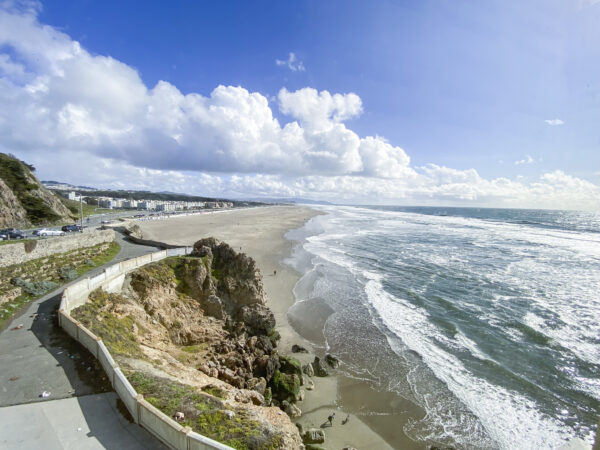 They don't know what the government intends to do with the building afterward.
In an emailed response to The Epoch Times on March 12, the National Park Service wrote that they are following up on several inquiries about using the building short-term and will find "a suitable operator for a long-term, 20-year lease through a competitive leasing process."
In the meantime, the Hountalases still have access to the building through April to move their belongings.