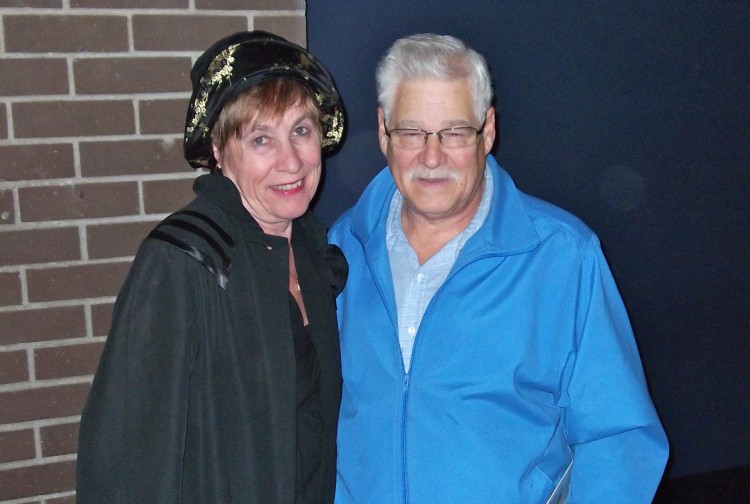 REGINA, Canada—Having seen the essence of 5,000 years of traditional Chinese culture revived on stage by Shen Yun Performing Arts, former clergyman Tom Needakm and his wife, Rosemary, mourned the loss of these traditions in China.
"We have been to China, but you don't see this [there]  . . .  it makes you very, very sad," said Mrs. Needakm, who saw the performance with her husband at Calgary's Conexus Arts Centre on Friday.
"[Sad] about the suppression of the freedom of the people," added Mr. Needakm.
Based in New York, Shen Yun Performing Arts was created in 2006 to revive five millennia of traditional Chinese culture through the medium of classical Chinese dance.
Under waves of suppression such as the Cultural Revolution, traditional Chinese culture has been all but destroyed at the hands of the Chinese Communist Party, an officially atheist regime that saw these rich traditions as ideological competition.
Mrs. Needakm, a former secretary for the military, was moved by the professionalism and aesthetic beauty in Shen Yun.
"Everything was perfect—the choreography is just so beautiful and the group is so perfect  . . .  it's like a beautiful picture," she said.
"It's so beautiful and graceful."
Mr. Needakm was impressed with the skill and expressive energy of the dancers, who perform many challenging jumps, flips, and tumbling techniques within the system of classical Chinese dance.
"Just amazing what they can do with the whole choreography. One thing that I noticed throughout the show is how they all were in sync," he said.
"There's so much grace and energy," added Mrs. Needakm. "When they are doing a handstand  . . .  there's so much extra energy and feeling in it."
The couple also enjoyed Shen Yun's trademark digital moving backdrops that create the illusion that the dancers can literally jump into the screen and soar off into the distance.
"Just tremendous, I couldn't say enough about that—the art with the pictures in the background, and the way the characters [interacted with the backdrops]. Very very well-done," Mr. Needakm said.
"Perfectly in sync."
"It's perfect," added Mrs. Needakm.
Mr. Needakm said he was also impressed with Shen Yun's operatic singing performances.
According to the Shen Yun website, the operatic soloists perform a challenging singing style called bel canto, made even more difficult because it is sung with proper Chinese diction—a style "unparalleled" in the world.
"The soprano's got pitches and notes that I didn't even know existed," said Mr. Needakm.
"Both the tenor and the soprano were powerful singers," he said.
Reporting by Omid Ghoreishi and Justina Wheale.
Shen Yun Performing Arts has three equally large companies touring the world. Shen Yun Performing Arts Touring Company will next travel to New York to perform at the David H. Koch Theater at Lincoln Center from Apr. 18 to Apr. 22.
For more information, visit ShenYunPerformingArts.org.