TORONTO—The Ontario government will be introducing a ban on cellphones in the classroom to create a better learning environment for students, said Education Minister Lisa Thompson.
"Ontario's students need to be able to focus on their learning, and not their cell phones," she said in a written statement Tuesday, March 12.
Cellphones will no longer be allowed in the classroom unless they are required for educational purposes, health and medical purposes, or to support special needs. The Conservative government conducted the largest education consultation in the province's history last fall, where it received feedback on a wide range of education-related topics and issues. About 97 percent of respondents said they would support some form of a ban on cellphones.
Smartphones have become a huge distraction in classrooms, making it impossible for students to learn effectively.

We conducted the most extensive education consultations in Ontario's history, and 97% of respondents agree — it's time to put the education of our students first. https://t.co/qeALUs3YOo

— Doug Ford (@fordnation) March 12, 2019
Banning cellphone use in primary and secondary school classrooms was also one of Premier Doug Ford's education campaign promises to maximize classroom learning.
"By banning cellphone use that distracts from learning, we are helping students to focus on acquiring the foundational skills they need like reading, writing, and math," Thompson said.
In a statement to The Canadian Press, the Ontario Principals' Council said school boards already have policies around cellphone use and the council would not support a further ban.
The formal announcement of the ban is expected in the near future.
Current Ontario Policies
Most, if not all, schools and school boards already have cellphone and technology related policies in place. Many of those policies allow teachers to set the terms of when and how cellphones can be used in class.
For example, in Canada's capital, the Ottawa-Carleton District School Board has an Appropriate Use of Technology policy. It states that personal electronic devices, like cellphones, should support classroom activities and that teachers would guide and monitor student access to their use.
In 2017, a Toronto middle school implemented a ban on the use of cellphones in classrooms. The school introduced the rule to help students focus in class rather than be tempted to check their devices.
"There seemed to be a consensus that, yeah, the school should adjust their current policy when it comes to cellphones. So they've taken the step of saying cellphones are not permitted in class," Toronto District School Board spokesman Ryan Bird told CTV Toronto.
And the Toronto District School Board (TDSB) even used to have a ban on cellphones, but lifted the ban in 2011 after student trustees argued that technology had become a pervasive part of student life, CBC reports. Instead, teachers would decide on whether cellphones would be allowed in their classroom or not.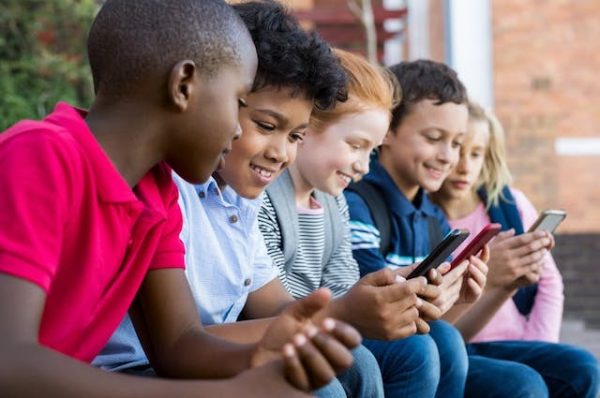 In London, the Thames Valley District school board (TVDSB) already has a similar policy in place, but would welcome the ban if it allowed phones to be used for teaching purposes within a classroom, the London Free Press reports.
"It certainly aligns with our current practice and board procedure," TVDSB education director Laura Elliott told the London Free Press. "We allow cellphones in a classroom when teachers want to use them for instructional purposes and we do have a formal procedure on that, so we do recognize the value—a phone is actually a computer—and used quite often bt our classroom teachers."
"What I think is problematic is when people use their phones to text their friends either within the classroom or outside the classroom—and would not be condoned for use [by] the teacher."
Elsewhere in the World
Just across the country, a Victoria middle school became the first school in its district to ban cellphones in school when it implemented the policy for the 2018-19 school year. British Columbia does not have a provincial policy on cellphone use in classrooms, so schools set their own rules. According to Central Middle School Principal Christopher Macintosh, the decision to ban cellphones was because it was impeding student learning, reports Global News.
Across the Pond, France has banned phones in classrooms since 2010. However, since students still used cellphones in class, as of 2018, France implemented a nationwide ban on student cellphone use in primary, elementary, and middle school, or for students aged 6 to about 15.