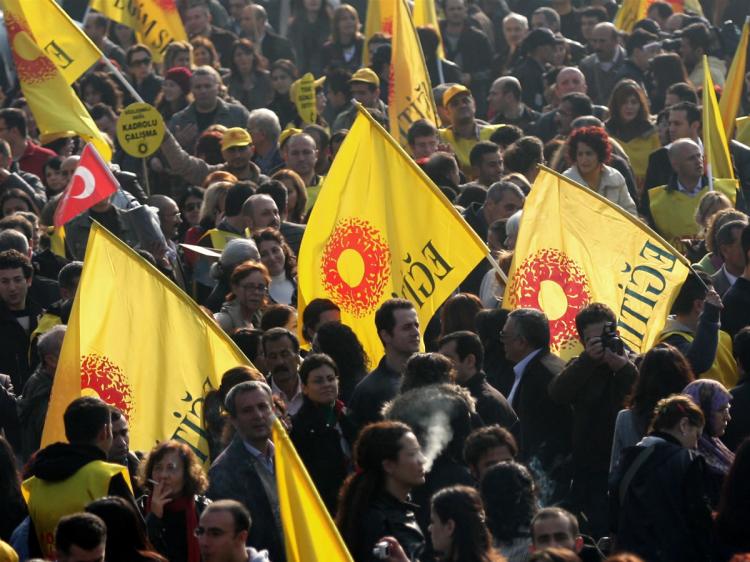 Tens of thousands of civil servants in Turkey took to the streets in an illegal strike on Wednesday, demanding higher pay and the right to strike legally.
Train services, schools, hospitals, and the financial sector were affected by the large scale strike. A crowd of public employees blocked traffic in Istanbul, Turkey's capital.
The protests were organized by different Turkish civil servant unions. According to the unions, wage increases have been below the increased cost of government services.
Turkish Prime Minister Recep Tayyip Erdogan had warned people not to strike. "This action is not legal. [If they participate in the strike] then they will have to bear the consequences," Turkish newspaper Today's Zaman reported the PM saying.
Turkish media reported train passengers abducting a driver in an attempt to prevent him from going on strike, after which local police intervened and freed the driver.