BRONX, NY—The day after a five-alarm fire severely damaged an apartment building in the Fordham section of the Bronx, New York City Mayor Eric Adams (D), as well as several other officials, held a press conference at the site for both the media and the residents of the area.
Adams noted the medical examiner modified the number of casualties to 17 deceased (nine adults and eight children). The original number was reported as 19.
The mayor called the situation "an evolving crisis" and "an unspeakable tragedy" and promised to share any new information he gets with the public and media.
Adams said he and New York City Schools Chancellor, David C. Banks, "visited every school in the area where the children—our young scholars—lost their lives," earlier in the morning. He said they sat down with principals and teachers and had "a private moment" with them.
"We will support these schools in every way possible in the coming months," he said.
Adams said he had received a call from President Joe Biden moments before.
"He has made it clear that whatever we need, the White House is going to be there for us," Adams said.
The mayor praised the "high level of heroism" of first responders and hospital staff.
Banks spoke after Adams, saying how the two of them visited "two traditional public schools and two charter schools," adding, "I think it's important to note that," because "when it comes to moments like this, there's no separation between us."
Banks said he and the principals and teachers spoke about each child who died. "And my heart broke," he said.
Many residents in the area are of Gambian heritage and The Gambia's ambassador, who traveled from D.C., spoke next.
Newly elected Bronx borough president Vanessa L. Gibson (D) noted the tragedy occurred on her "first week on the job," and sang the praises of the fire department.
"But we know that in times of challenge, New Yorkers step up because that's just what we do," she said.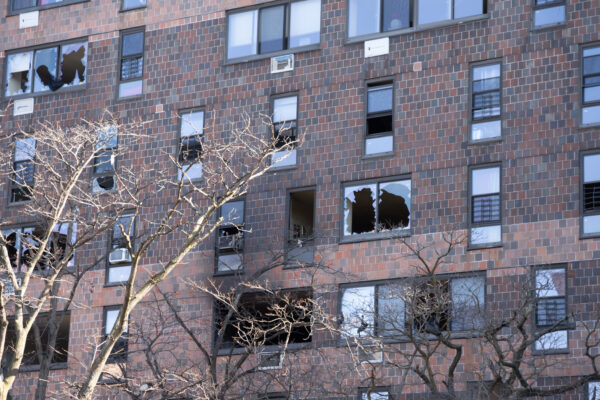 Congressman Ritchie Torrez (D) said, "The Bronx is no stranger to deadly fires" and spoke of experiencing one firsthand a few years ago. He also spoke about possible, future legislation regarding fire safety in apartment buildings.
Several other officials spoke as well, including FDNY Commissioner Daniel Nigro, who said he's certain the fire started with a faulty, portable heater, although the investigation is ongoing.
While the fire was contained, he said it was the smoke that permeated the building that caused the deaths and injuries.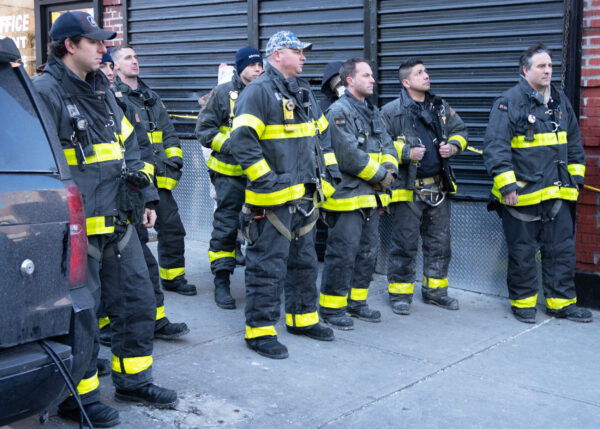 A spokesperson from NYC Emergency Management predicted many of the apartments in the building will be able to be reoccupied as the week goes on.
"We are going to get through this moment and we're going to get through it together," said Adams.