Two candidates for council elections in Sydney have said that pro-Chinese Communist Party (CCP) groups are maligning them after an unofficial leaflet campaign designed to scare Australian Chinese voters was uncovered.
The unauthorised leaflets were distributed in the Ryde Council area of Sydney targeting ethnically Chinese voters, and call for people to support candidates Bin Lin and Peter Kim. The yellow pamphlet includes images and clumsy copy meant to tie the candidates to Falun Gong, the spiritual practice widely known amongst Chinese to be demonised and attacked by the CCP.
Most people receiving the leaflet are those with a Chinese background, according to the feedback collected by Kim.
Falun Gong is a spiritual practice of the Buddhist tradition whose adherents are taught to live by the core tenets of truthfulness, compassion, and forbearance, along with five meditation exercises. Official reports by the Chinese regime in the 1990s said Falun Gong was practised by approximately 70 to 100 million people in China. But on July 20, 1999, the CCP began to persecute adherents, throwing them in jail and subjecting them to forced labor, and killing them for their organs.
The Epoch Times understands that the material was not authorised or printed by the campaign teams of the two candidates or the Falun Gong community in Sydney.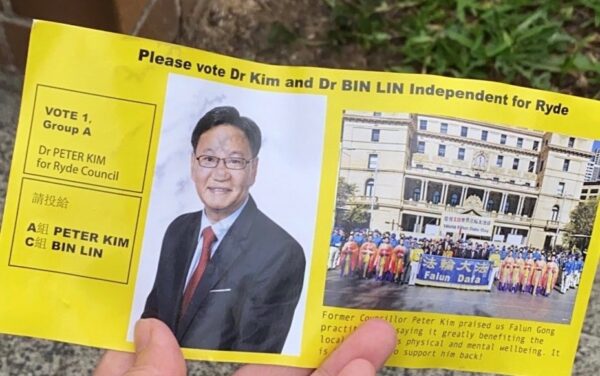 When Peter Kim, the former deputy mayor of Ryde Council, first saw the leaflet he thought it was "fantastic" that someone in the community wanted "to support me for the election campaign."
However, after some of his ex-pat Chinese friends told him that Chinese language media attack Falun Gong in China, he realised there may be an ulterior underlying message to the leaflet. The CCP has used its massive internal media apparatus, and influence with overseas media, to malign Falun Gong to justify its persecution for two decades.
"I have no problem with being affiliated with Falun Gong practitioners," Kim told The Epoch Times. "I think they are peaceful people. They are people who seek harmony and caring, and are compassionate people, and I believe they have a strong sense of justice and human rights."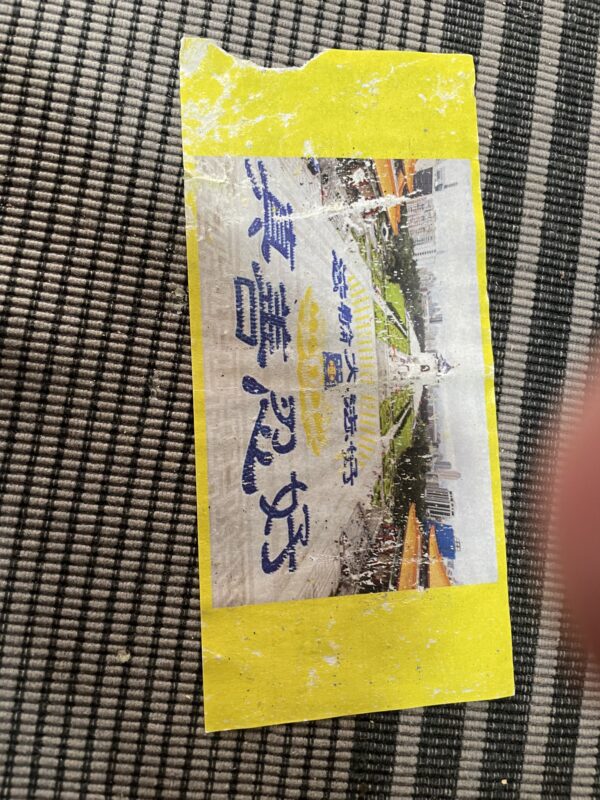 Kim believes that the leaflet came from pro-CCP groups in Sydney but said that its distribution would not change his stance in supporting human rights.
"I make my political decisions and policies based on principle. When the principle is right, people will support. Our position with Falun Gong or pro-Hong Kong has always been the same," he said.
In June 2019, amid the Anti-Extradition Law Amendment Bill Movement protests in Hong Kong, Kim successfully moved a motion in the Ryde Council to support Hong Kongers' right to protest and to value the protection of human rights of Hong Kong and Chinese residents.
However, the motion was later overturned, with fellow councillor, and current electoral opponent, Simon Zhou, telling SBS Cantonese that he believed councillors were not fully informed about the extradition bill before they supported Kim's motion.
Kim said that Australia had "freedom of political expression" and the freedom to "practise your faith, beliefs, and tradition," and called on Chinese Australians to see Falun Gong in a better light than is portrayed by the CCP.
"[Falun Gong] is a good spiritual practice, and it will be good for community wellbeing if more people can adopt a meditation," he said.
A Chinese language news website in Australia, on Nov. 21, published a hit piece against Kim, that criticised his time in office and referred to his support of a "qigong group." Though the article did not mention Falun Gong, it featured the unauthorised yellow leaflet as its primary image, alongside an ad for some of his electoral opponents, which was authorised by Simon Zhou.
Zhou told The Epoch Times he knew about the unauthorised leaflets and he "fully respects the decision other individuals or organisations made to support their preferred candidates."
Asked about his ads on the chilicomment site, Zhou said his team has been campaigning on "most of the reputable media that Chinese Australians respect," but that his campaign has "no right to influence their objectivity."
"I welcome and firmly support the strict enforcement of the National Security Legislation (Espionage and Foreign Interference) on all individuals and groups," he said in an email.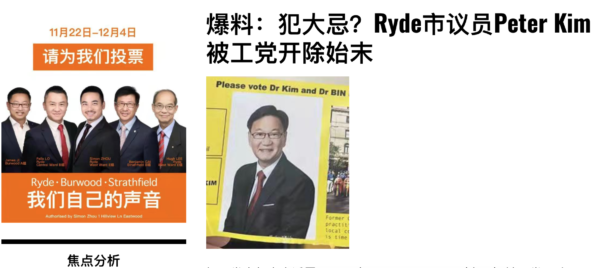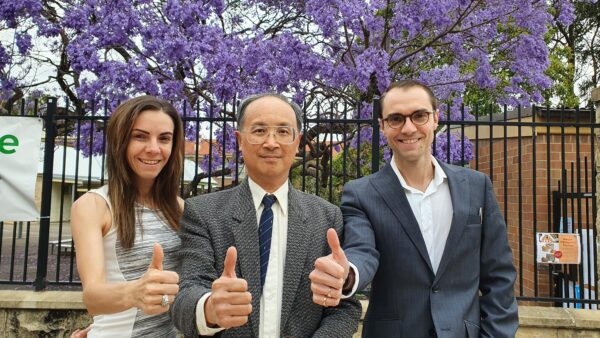 Jerome Laxale, the Labor candidate in the same district as Kim, told The Epoch Times, "This issue is a matter for the NSW Electoral Commission."
Meanwhile, Independent candidate Bin Lin said the leaflets were CCP propaganda.
Lin, who did his PhD on the concept of human rights in China, is an advocate for democracy in Hong Kong and an op-ed writer for independent Chinese media. He has been the target of constant attack by pro-CCP groups.
"Falun Gong [practitioners] and I support each other. We're friends. But I'm not a member of Falun Gong at all," Lin told The Epoch Times.
"This (leaflet) is the CCP's media propaganda spreading rumours intentionally."
Lin alleged that he overheard people at a campaign event last week saying, "Lin is a Falun Gong," and that volunteers of a major political party were overheard making denigrating comments about him.
Liberal candidate Trenton Brown did not immediately respond to a request for comment.
Long-Running Campaign to Discredit Spiritual Group
Lucy Zhao, the president of Falun Dafa Association of Australia (FDAA), said the FDAA was shocked to see unauthorised flyers distributed in the community.
"We believe such flyers are from CCP advocates aiming to discredit the Falun Gong community and disadvantage the local candidates who support human rights and freedom of belief," she said in a statement to The Epoch Times.
Zhao said the FDAA had seen similar tactics many times over the years, including fake emails and images sent to MPs and media groups in the name of Falun Gong practitioners. The emails, with images of politicians' photos next to Falun Gong symbols, claimed these MPs support Falun Gong without their permission.
"Such fake email campaign caused a damaging effect which discredited Falun Gong and made some politicians upset and distance themselves from the Falun Gong community," she said. "This is a serious interference that undermines the fair election and freedom in Australia."
CCP Influence and Interference in Australian Politics
The dissemination of the unauthorised leaflets is a "stratagem of sowing distrust or discord" in the community, according to Chen Yonglin, a former diplomat from the Chinese consulate in Sydney who defected in 2005.
Chen was granted a protection visa by the Australian government. At the time, he revealed that he had been in charge of a network of about 1,000 spies who mostly targeted the Falun Gong community in Australia.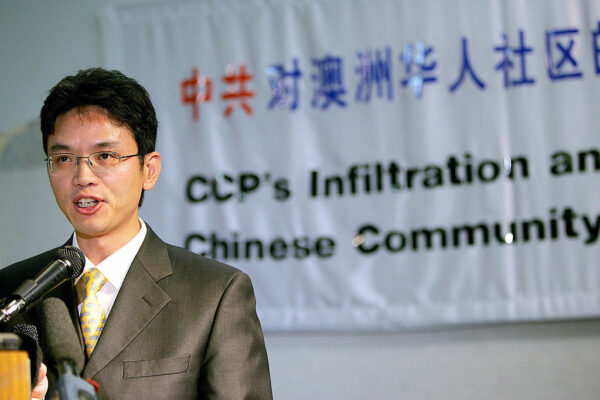 Chen told The Epoch Times he believed the unauthorised leaflets had to be linked to the CCP "100 percent."
He suggested the people behind the leaflets would have ties to mainland China, were likely a new immigrant from China, or were a member of the CCP's United Front Work Department.
"[The CCP's] General Staff Department has an Ideology Department, which is dedicated to infiltrating foreign countries. That's what they do … Get their own people elected," he said.
"It's not the first time something like this happened in Ryde Council … There're many pro-CCP people running for election in Ryde."
Beijing has previously endorsed Chinese candidates in Australian elections, including previously endorsing Ryde candidate Simon Zhou.
The Australian Financial Review revealed that in the 2016 federal election, the website of the CCP's International Department ran a news story encouraging Chinese Australian voters towards specific candidates.
The site urged voters to support Paul Han, the former adviser of disgraced former Labor senator Sam Dastyari, who resigned after asking a company with links to the Chinese regime to pay a US$1,273 bill incurred by his office.
It also encouraged voters to support Labor candidate Simon Zhou, who was the vice-president of the Australian Council for the Promotion of Peaceful Reunifi­cation of China (ACPPRC).
The ACPPRC is an organisation led by Huang Xiangmo, the Chinese billionaire who was denied entry to Australia, and Australian citizenship after he used large donations to forge ties with Australian political parties.
Additionally, in 2019, Zhou allegedly failed to disclose a $4 million shareholding in one of Huang Xiangmo's companies.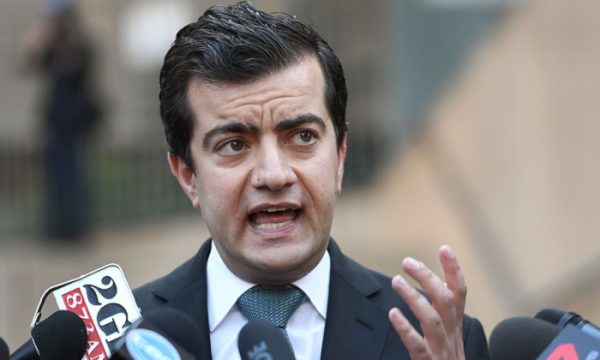 Bin Lin has since reported the unauthorised leaflets to the Australian Security Intelligence Organisation and Kim has reported it to the NSW Electoral Commission.
Lin has not heard any progress of the investigation from the authorities yet.
However, Terry Maher, Kim's election coordinator, doesn't hold much hope for the investigation.
"They won't do anything until maybe after the election is over," he said.
A spokesperson for the NSW Electoral Commission told The Epoch Times that it was not authorised under its statutory framework to publish or disclose information about the existence or outcomes of specific investigations and enforcement actions.