After balking for over a month, Cineplex has announced it will screen "Unplanned," a U.S. movie that has ignited hostility in liberal circles due to its pro-life stance and focus on the abortion industry.
In late May, a notice posted on the film's website said "Unplanned" would not be screened in Canada because "theatres have refused to allow the movie to be seen."
But on July 8, Cineplex CEO Ellis Jacob issued a statement saying Canada's largest cinema chain will screen the movie at 14 theatres for a week starting July 12.
Jacob said that although the decision was "a complicated one and it was not made easily or lightly," he's confident it's the right decision.
"Canada is a country that believes in and rallies behind freedom of expression, but that isn't always an easy thing to do and it certainly doesn't always make you popular," he said.
"In this instance many of us will have to set aside our own personal beliefs and remember that living in a country that censors content, opinions, and points of view because they are different from our own is not a country that any of us want to live in."
Released in March, "Unplanned" tells the story of Abby Johnson, a Planned Parenthood clinic director in Texas who quit after seeing an ultrasound-guided abortion at 13 weeks. She went on to become a vocal anti-abortion activist.
The film, which stars Ashley Bratcher, has made more than $18 million so far during its run in the United States, according to its Facebook page.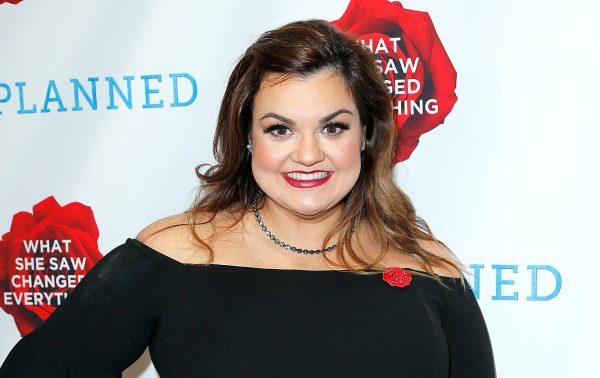 Opposition to the film in Canada has come from many quarters, including the Abortion Rights Coalition of Canada, which called it "a dangerous piece of anti-abortion propaganda."
Even Prime Minister Justin Trudeau's Chief of Staff Katie Telford got in on the act, lashing out on Twitter against Conservative members of Parliament over the film's Canadian run, which is reportedly partially due to efforts by Conservative MPs.
"This is happening, at least in part, thanks to the support received by federal Conservative politicians," she wrote. "Federal conservative politicians should not be supporting propaganda."
Other cinemas besides Cineplex will screen the film as well, and its Canadian distributor is bracing for protests, according to The Canadian Press.
"Some groups are saying that they'll protest, and there's a lot of people that will support," BJ McKelvie, a pastor and the president of Cinedicom, told CP.
"We have one company that's come under intense scrutiny, so he's going to have security there. It's The Movie Mill in Lethbridge, Alberta. It's been unfortunate that he's had a lot of threats, a lot of emails."
"It's unfortunate it's come to that," McKelvie added. "It's just a movie. The topic is certainly a hot topic. However, it is just a movie. I find it ironic, they talk about choice, pro-choice, pro-choice, pro-choice, but they're not giving people a choice to go see the movie."
Co-director and producer Chuck Konzelman told LifeSite News that police are investigating death threats sent to two independent theatre owners who are screening the film. Another independent theatre owner "has been harassed to the extreme," he said.
"Unplanned" also ran into some hurdles south of the border, receiving an "R" rating from censors for portraying abortion and some TV networks refusing to sell advertising time for the movie. Google Ads also blocked commercials for the film, and a day after its March 29 premiere, its Twitter account was suspended for a short time, which Twitter said was a mistake.
However, despite some opposition and hostility, there were no reports of any theatre receiving death threats, Konzelman said.
Cineplex's Jacob pointed out that people who have concerns about the film can choose to not see it. "In Canada, we have that option and I think it's an important thing to remember," he said.
Johnson said Canadian pro-life advocates can feel encouraged by their efforts to bring "Unplanned" to theatres, Grandin Media reported.
"I think people in Canada … their pro-life voices are absolutely being silenced. Bringing 'Unplanned' to Canada was sort of a way for them to feel like they're getting their power back. They're getting their voice back," she said during a webinar with supporters on July 2.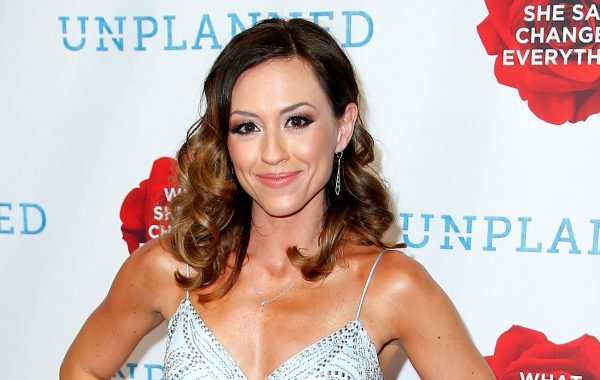 A few years after leaving Planned Parenthood, Johnson started the organization And Then There Were None to help other abortion clinic workers leave the industry. According to its Facebook page, the organization has helped more than 500 abortion industry employees leave. She recently announced she has filed paperwork to open a Canadian chapter of the organization.
Johnson has said that seeing the ultrasound-guided abortion back in October 2009 when she quit working at Planned Parenthood shocked her. It was her first time participating in an abortion.
"Seeing that child fight and struggle for his life against the abortion instrument" made her realize "there was life in the womb, humanity in the womb," she said, according to Grandin Media.