WASHINGTON–Amid the alarming reports that China could have planted a mole within the Central Intelligence Agency for years who was just recently caught, the CIA chief has vowed to ramp up the agency's counterintelligence efforts to catch spies from U.S. adversaries that are trying to penetrate inside the nation's intelligence community.
Just last week, the FBI arrested Jerry Chun Shing Lee, a 53-year-old former CIA officer who is suspected of leaking top-secret intelligence to China. While the exact details of Lee's leaks have yet to be revealed, some reports speculated that he could have betrayed more than a dozen CIA informants in China around 2010 and 2011, many of whom were subsequently executed by the Chinese regime.
Speaking at the American Enterprise Institute on Jan. 23, CIA Director Mike Pompeo said he aimed to ensure the CIA has the resources it needs to deliver on its counterintelligence mission, which includes "making sure that we're doing offensive counterintelligence that is working against our adversary services in a way that prevents them from getting inside of our service."
"We need to make sure the secrets we steal are not stolen [again]. We have an obligation to the American people to do that." Said Pompeo.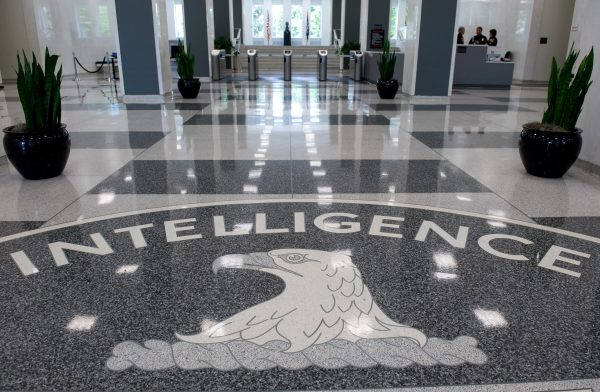 The mission of counterintelligence, sometimes abbreviated as "CI" has often been seen as a less glamorous part of the U.S. intelligence community despite its paramount importance in protecting the nation's intelligence network and secrets against the intrusion of foreign spies.
Within the FBI, the counterintelligence division is often seen as a dead-end career path for agents, as most attention and promotion opportunities traditionally have been given to those who rise up through the criminal investigation division. A similar trend has also been observed with the part of the CIA that conducts the counterintelligence mission, at least historically.
Pompeo, who as a congressman served as a ranking member on the House Permanent Select Committee on Intelligence, promised that he will ramp up this part of the agency's mission, which had been neglected before, to deal with the rising new threats posed by U.S. adversaries, such as those from China.
"To me, there are few things more important than protecting our officers, our assets, and our information," said Pompeo.
One of the changes Pompeo said he has introduced already was a reorganization of the CIA so that "the woman who runs our counterintelligence mission center reports directly to me now."
Such changes, according to Pompeo, are not only aimed at sending a signal to U.S. adversaries that "the CIA is going to be serious about protecting our stuff," but are also to reassure the CIA workforce that he is personally attentive to the CI mission, which could sometimes fall far down on the agency's priority list.
"I've made a number of changes, one of which is to make sure that we're providing the information so that the Department of Justice can do its good work in bringing these traitors to hell in the U.S. courts," he said.