NBC's "Meet the Press" host Chuck Todd fired back at CNN's Chris Cuomo after he made a disparaging comparison between him and Jake Tapper.
Cuomo told the Hollywood Reporter, in an expletive-laced interview, that CNN's "Anderson Cooper is a hell of a lot bigger than any male anywhere on network television" before adding that he "would argue that Chuck Todd ain't Jake Tapper."
"Jake Tapper has a much bigger footprint in politics than Chuck Todd does," said Cuomo, the brother of Democrat Gov. Andrew Cuomo.
In an interview with WABC, Todd said he doesn't know what Cuomo made the remark about him, Fox News reported.
"I don't know the guy, I've met him once, I don't know much about him, I'm not kidding. I've no idea where this guy's coming from," he told the station.
He added: "I just read it as somebody who wanted to defend the fact that nobody in broadcast television wanted to hire him I guess, or he couldn't get the job that he wanted. I don't know what it was but he was awfully defensive, so he took shots at other people. I'm like, 'dude.'
Elaborating further, Todd said that if one is "going to promote somebody, promote somebody. You don't have to disparage somebody at the same time."
Todd noted that he considers Tapper a close friend of his, saying Tapper is "probably angrier" with Cuomo's comparison. Tapper, like Cuomo, also works for CNN.
"When you're being [judged] solely on [ratings], it sucks, he's defensive because he's being judged on ratings. And ok, so he's up against two juggernauts at 9 p.m. Nobody would be doing well in that timeslot," he told The Reporter.
Cuomo's show is at the same time as top-rated Fox show "Hannity" and top-rated MSNBC show, "The Rachel Maddow Show."
In the interview, Cuomo said his friends have told him to exit the cable news business.
"The number one thing they say to me is, 'Get out,'" he said. "'You've done enough."
"They're going to kill you. Get out. It's a [expletive] death sentence.'"
His show is typically in third place with about 900,000 viewers each night, while Sean Hannity's show generally has more than 3 million. With the conclusion of Special Counsel Robert Mueller's report that found Russian officials didn't collude with President Trump's campaign, Maddow's show has suffered in terms of ratings.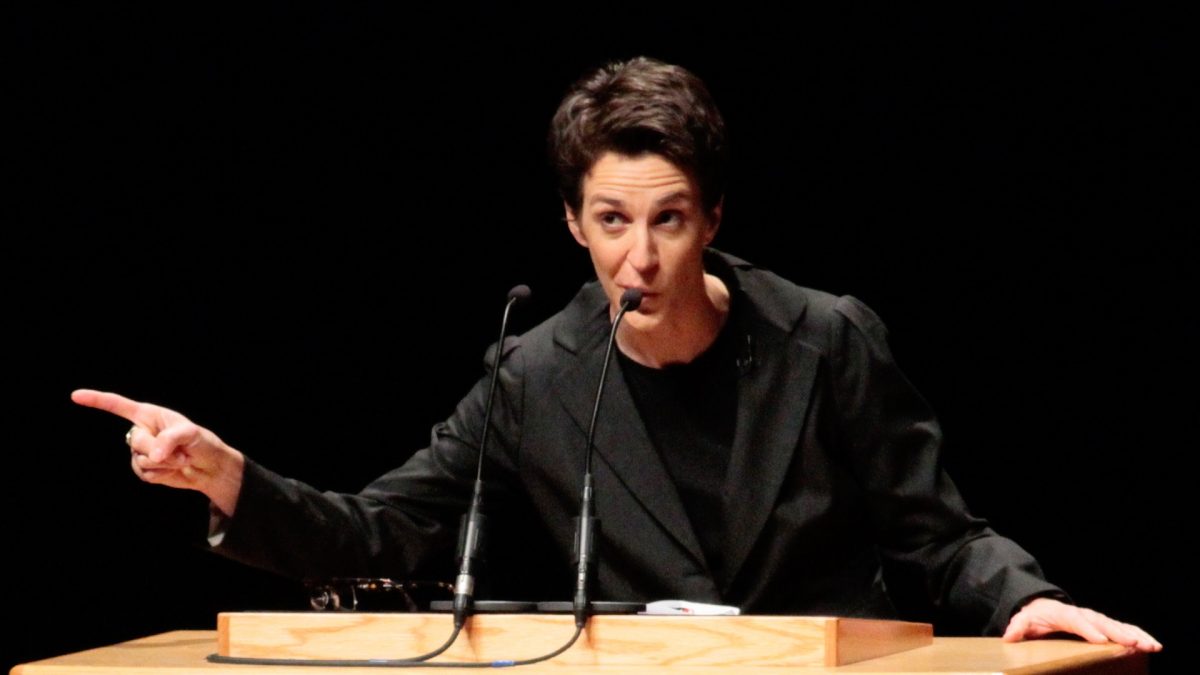 In the first week of April, Maddow averaged about 2,458,000 viewers with 392,000 people in the key 25 to 54 age demographic, reported the Daily Caller, citing Nielsen Media Research. Those are yearly lows for the left-wing TV host.
Before that, she averaged 2,716,000 viewers with 479,000 in the coveted demographic, the report said.
In comparison, Fox hosts Tucker Carlson and Laura Ingraham had banner weeks in  2019.
Carlson averaged about 3.5 million viewers and 625,000 in the demographic, while Ingraham got nearly 3 million viewers, the Daily Caller reported.
A new poll, meanwhile, found that Democrats are less likely to believe the media.
Morning Consult noted that the average credibility for Democrats in the poll was 69 percent. Every outlet except for NPR suffered a drop from the previous year. Among Democrats, Fox News had the lowest credibility of any of the media outlets.
Conversely, Fox News stands out as the only outlet who's rating was above 70% among Republicans.