Christy Mack gave fans an update on her recovery from the alleged War Machine assault as Jonathan Koppenhaver is in a "positive" mood despite being in jail.
Mack was allegedly beaten by the mixed martial arts fighter last month,leaving her in the hospital with multiple injuries.
Following a manhunt, War Machine was captured and later charged with dozens of crimes.
Mack has been getting a number of surgeries, telling fans that she recently visited doctors to fix the damage to her nose and teeth.
"Sometimes half of your temp teeth decide to fall out to match the rest of your face. Thanks to Dr. Motykie for fixing the damage to my nose, and Dr. Adam Lousignont of Las Vegas for the temp tooth fix… again. Left was Monday right is today," she said.
"What a difference a few days makes! I'm starting to breathe out of my nose again and today I'm going to get my glasses. One day soon I'll be going to New York to see Dr. Toscano and get my permanent teeth."

Mack is scheduled to testify at the preliminary hearing in the case on October 17.
Meanwhile, War Machine's brother Michael Koppenhaver said that he spoke with Jonathan recently.
"He sounded more positive than ever," Michael said on Twitter. "Thank you all for the love."
Michael spoke about the situation in a recent blog post.
"My brother's recent troubles are yet another defining point in my life," he said. "Just as God loves His children but abhors sin, I love my brother but am disgusted by some of his actions. But, just as God watched over me when I was on the road to destruction, I remain in my brother's corner, no matter what."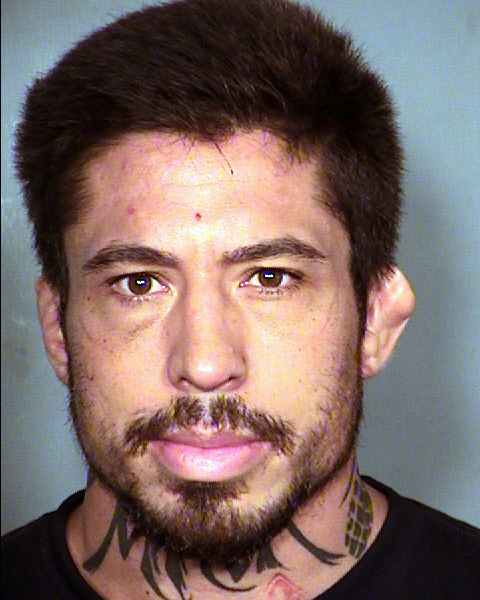 War Machine also took to Twitter recently, sharing a poem for a "special friend."
"Thank you for everything," the MMA fighter said.
"You have been an angel
In my times of need.
So kind and giving,
Not an ounce of greed," the poem read.
"How have I earned you,
Why are you there?
I'm nothing but a burden…
Wind in your hair.
"I haven't ground to stand on,
Nor is land in sight.
I'm in a dark tunnel,
Too long to see light.
"But if my life ends;
You'll know that I'm there,
Your own private angel…
Keeping wind from your hair."
MORE:
War Machine, Christy Mack: Jonathan Koppenhaver Says Alleged Abuse Was 'Self-Defense'
Anderson Silva: 'I Kick Without Any Fear' Following Leg Injury