Two Christopher Columbus statues were removed by city workers in Chicago in predawn hours, a win for Black Lives Matter demonstrators who recently tried tearing them down.
Mayor Lori Lightfoot, a Democrat, ordered the removal of the statues, one in Grant Park and another in Little Italy.
The move was made "in response to demonstrations that became unsafe for both protesters and police, as well as efforts by individuals to independently pull the Grant Park statue down in an extremely dangerous manner," a statement from the city said.
The statue in Grant Park recently became a gathering point for demonstrators and counter-demonstrators, who wanted the monument to remain in place.
City workers used a crane and strong ropes to take the statue from its pedestal and carry it away. It wasn't clear where the statue was going.
A group gathered at the statue and cheered as it was removed.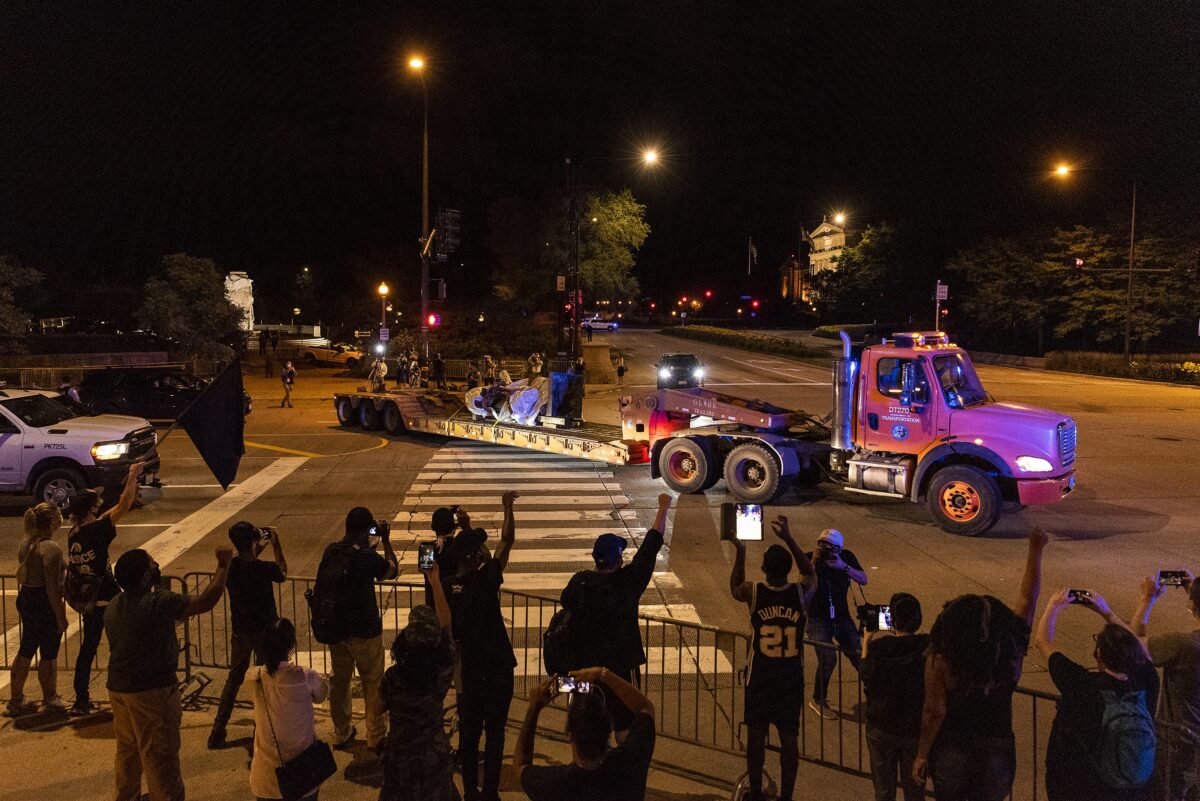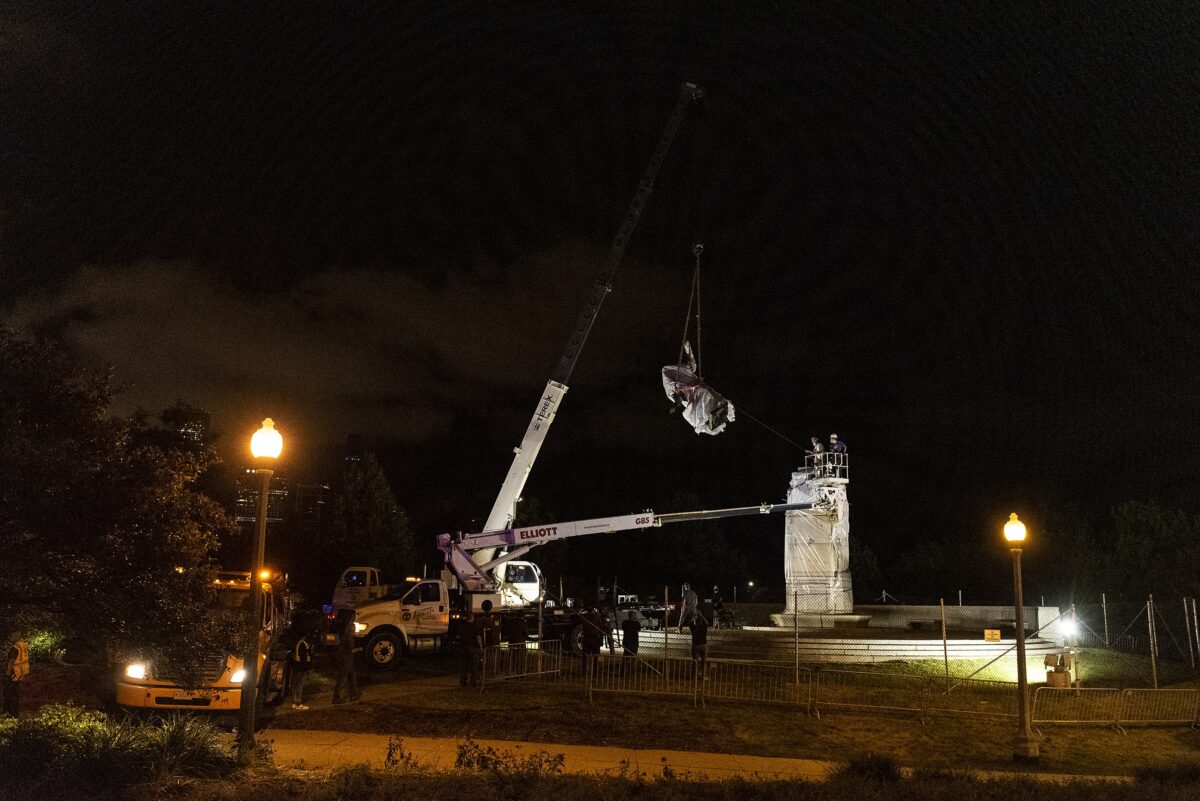 "This statue coming down is because of the effort of black and indigenous activists who know the true history of Columbus and what he represents," Stefan Cuevas-Caizaguano, one of them, told Fox 32.
Pasquale Gianni of the Joint Civic Committee of Italian Americans reacted strongly, issuing a statement to news outlets saying the Italian American community "feels betrayed."
"The Mayor's Office is giving into a vocal and destructive minority. This is not how the Democratic process is supposed to work," he added.
Ordering the removal represents a reversal from the mayor's previous stance.
"I know that the issue of Columbus, Columbus Day is an issue of great discussion but I think that the way in which we educate our young people, in particular about the history, is to educate them about the full history," she told reporters last month.
The mayor said she hoped people would not try to erase history, but "embrace it full-on," and expressed concern that removing the statue would be divisive.
The city said officials are working on a formal process to assess each monument, memorial, and mural in Chicago.