FULLERTON, Calif.—About 250 people attended the inauguration of the International Christian Ambassadors Association (ICAA) in Fullerton, California, on Nov. 13.
The ceremony highlighted the persecution of Christians in India and the necessity of religious freedom around the world.
"In the last 75 years of Indian independence, Christians in India have never faced such shocking levels of religious persecution," said Sunny Meagher, CEO and president of ICAA.
"ICAA is committed to serve and help churches, missions, persecuted pastors by providing them with comprehensive support and legal aid to the persecuted churches and families across the world. It will also educate and advocate for religious freedom in the United States and India currently."
The event was accompanied by authentic Indian food, Indian Christian music and dance, and a hula dance.
Many speakers at the event were local representatives, including State Assemblywoman Laurie Davies, Newport Beach Mayor Pro Tem Kevin Muldoon, and Aliso Viejo Councilman Mike Munzing, among others.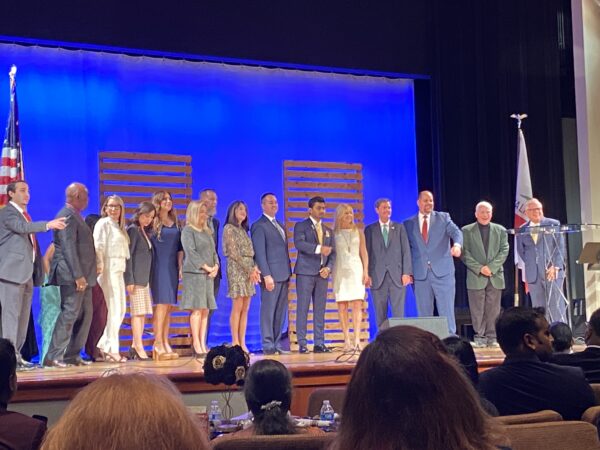 The keynote speaker, Brad Dacus, founder of the Pacific Justice Institute, said religious freedom is at risk in the United States and around the world.
"What we see is an explosion of attacks on religious freedom and an explosion on people trying to take on our rights and challenge our rights like never before," Dacus said.
A "tsunami" of persecution against those of faith, Dacus said, arose when the federal and state COVID-19 vaccine mandates were implemented.
"It's about religious freedom. People sometimes don't see that because they say, 'Well, it's not my beliefs.' But religious freedom isn't about your beliefs. It's about everyone's beliefs. And unless we protect religious freedom for everyone, we protect religious freedom for no one," Dacus said.
Of all the countries where religious persecution is prevalent, China is the worst, according to Tenzin Dorjee, a former chairman for the United States Commission of International Religious Freedom.
"China is a communist regime and it does not believe in any religions, because they believe communism itself is a religion, and so they persecute all faiths," Dorjee said.
Faith groups persecuted by the Chinese Communist Party (CCP) include Tibetans, Christians, Buddhists, Uyghur Muslims, and Falun Dafa.
Falun Dafa, also known as Falun Gong, is a spiritual practice based on the tenets of truthfulness, compassion, and tolerance. Its followers have been the main target of a systematic campaign of state-sanctioned forced organ harvesting by the CCP for years.
"I don't know of any other country where religious persecutions are at such a high level, most egregious, systematic, and continuing violations of religious freedom," Dorjee said. "All the faiths should be united to promote freedom across the world, especially in China."
The CCP has utilized its media to persecute followers of faith by running propaganda and fake news to slander the reputations of religious believers.
"Media has the largest reach, and regardless of age, demographic, location," television show host Sharon Angel, one of the guest speakers, told The Epoch Times.
"Everybody is on their phone or they're watching TV. Sometimes they're using their phone and watching TV. It is the best way to get anybody's attention."
Angel said even outside of China, "media is a voice of division, a voice of confusion, and it's leaving people polarized."
She said that if media is used "correctly, it can eradicate all of the hate, the evils that are going on."
"When people know something bad is happening … other people can actually find help for them. Other people can go and help," she said.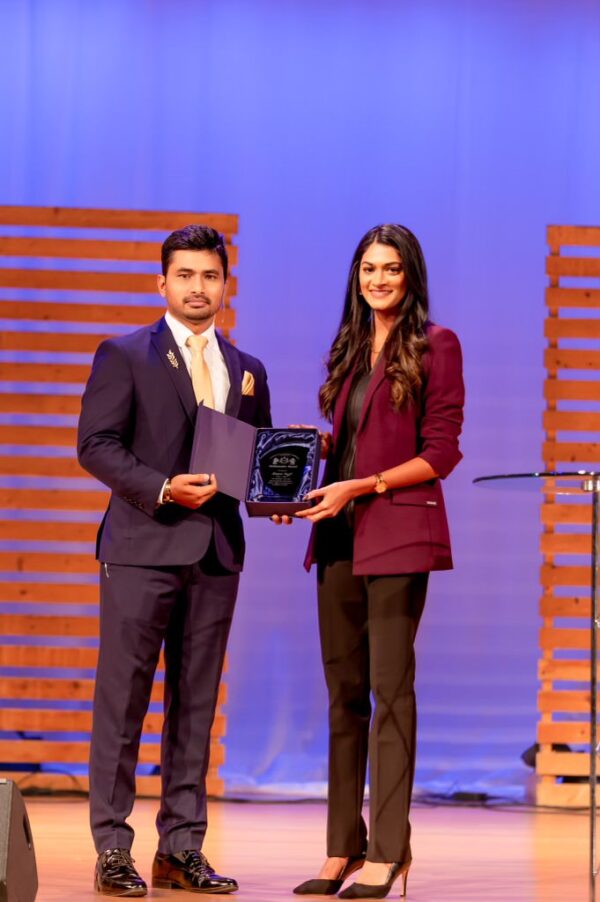 ICAA highlighted a persecuted American Christian, Pastor John Cao, who was arrested and imprisoned by Chinese authorities as part of their increased repression of Christian pastors.
The American Center for Law and Justice (ACLJ) issued a petition to rescue Cao, which has already garnered over 300,000 signatures as of Nov. 16. The petition link is at aclj.org/help-free-christian-pastor-cao.
ICAA also highlighted Christian teen Leah Sharibu, who is being held captive for her faith by Nigerian terrorist group Boko Haram.
The terrorists stormed a village and abducted 110 schoolgirls. Five of those were killed, and 104 were freed, according to ACLJ. Sharibu remains a prisoner because she won't renounce her Christian faith.
ICAA is urging the public to sign the petition to bring Sharibu to safety. The petition, which has garnered over 360,000 signatures, can be found at aclj.org/persecuted-church/save-christian-teen-leah-sharibu-from-death.