Chris Watts, the man who is serving five life sentences for killing his wife and two daughters is looking for ways to appeal his conviction.
The 33-year-old man is researching his legal options and is contacting attorneys on the phone from prison, reported People.
"Obviously, it would be an uphill battle for him, because he pleaded guilty," a source who knows about Watts's case told People.
Chris Watts Is 'Looking Into Ways to Appeal' Conviction for Killing Wife and Daughters: Source https://t.co/3R5hGcrwuH

— Julia Hatton (@Findsuitablejob) April 30, 2019
"And with a guilty plea, you forfeit some of your rights to appeal. But that's not absolute, so there's a small chance that it could work out in his favor."
The source said the appeal would be expensive, and he doesn't have the money. "But he is still exploring his options."
The insider also said that Watts is intelligent enough to understand that the appeal is unlikely to change anything.
"But he's sitting in prison with nothing but time. It's sinking into him that he could be in that same cell for 50 years. And now he's trying to decide whether there are any legal remedies for him," the source said.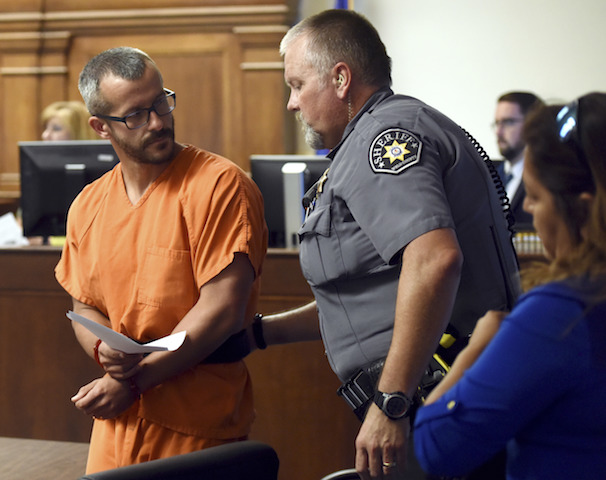 Watts admitted to killing his wife, Shanann, 34, and their two children, Bella, 4, and Celeste, 3, before disposing of their bodies at a secluded oil field where he worked in August.
Watts was charged with "three counts of first-degree murder with deliberation, two counts of first-degree murder of a child under the age of 12 by someone who is in a 'position of trust' over them, one first-degree count of unlawful termination of pregnancy and three counts of tampering with a deceased body," People reported.
He pleaded guilty to the killings last year and is serving five life sentences after prosecutors and Shanann Watts' family agreed to drop the possibility of the death penalty.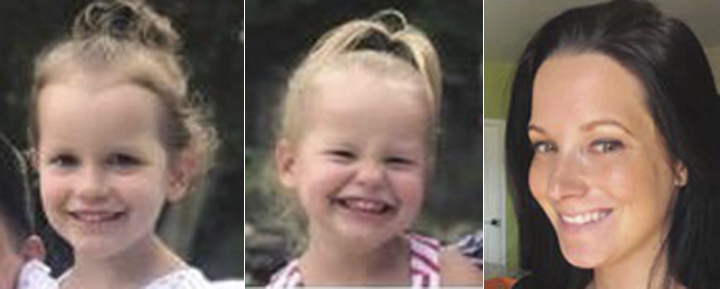 Video of Shanann Watts Shortly Before Her Death
It's 1:48 a.m. and a pregnant Shanann Watts is arriving home from a business trip to Phoenix.
Front-door video at her Frederick, Colorado, home captures the moment a friend drops Watts from the airport on August 13, 2018. She can be seen carrying her suitcase up the driveway and to the door.
The short video clip is believed to be the last time Shanann Watts, who was 15 weeks pregnant, is seen to be alive. Within hours—possibly even minutes—Shanann was slain, authorities have said.
Her husband, Chris Watts, pleaded guilty in November to first-degree murder and other charges in the death of his wife and young daughters. He was sentenced to five life sentences with no possibility of parole.
Watts was having an affair with a co-worker, according to police. He initially denied cheating on his wife but a police probe confirmed the affair.
Friends Regret Defending Him
Days before his arrest, friends of Watts let him sleep over and defended him against rising suspicions of his involvement, a decision they now regret.
"That's something I'll never forget, that we, we allowed this guy in our house," Watts' friend Nick Thayer told KUSA. "I mean, had we had any inclination that we thought he was involved at all, no way would I have let him in my house with my wife and kid."
Kris Landon, a friend of Chris Watts described him as a family man that would do anything for his daughters. He knew the Watts family for about four years.
"His entire persona was as a family man, talking about his wife and his girls," Landon told People. "I believed until the other day that his entire life was those girls, and that he would die for them."
Epoch Times reporters Colin Fredericson and CNN Wire Service contributed to this report.