Chris Watts, the Colorado man accused of killing his wife and daughters, is reportedly under suicide watch in prison.
The 33-year-old admitted to killing Shanann Watts, 34, but claimed he only did so after seeing her strangle their two daughters at the family home.
However, prosecutors have charged him with all three murders.
Shanann Watts was 15 weeks pregnant when she was killed, and her death came just days before a planned "gender reveal" party for the unborn baby.
Suicide Watch
Chris Watts has been placed under a suicide watch protocol, which includes the requirement of a detention officer checking in on him every five to 10 minutes, a jail source told Ashleigh Banfield of HLN.
Several times each day, an officer personally enters Watts' cell to make sure he's still alive and completely searches the cell.
Under the watch, Watts is only allowed out of his cell for one hour per day. He is let into a room where he is the sole occupant.
The watch also requires Watts not be given access to television or any reading material, according to HLN.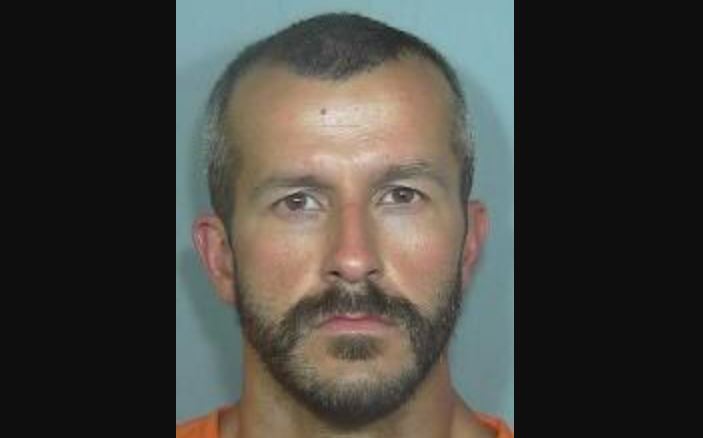 Criminologist Assesses Murders
Chris Watts has not entered a plea as of yet but has been charged with five counts of murder, two of which are due to his daughters both being under 12 years of age; unlawful termination of a pregnancy; and three counts of tampering with bodies.
Denise Mowder, a criminologist, said that she assessed the case and believes Watts, who was having an affair, had a plan to start a new life with the other woman.
"I think he had a vision of another life with this other woman—carefree, no responsibilities," she told The Denver Channel. "Two children and another on the way, that's a big responsibility."
In most situations similar to the Watts' murders, Mowder said, the man would kill himself as well. Since Watts didn't, she believes he had plans to start over. A piece of evidence that supports her theory is how Watts went on camera after his family initially disappeared and pleaded for them to return.
"This whole facade he put on right after they started looking for them—that was very odd, and it makes me wonder if he wasn't trying to find an out to be with the girlfriend," said Mowder. "'Somebody else did it. I'm the poor grieving father.'"
Mowder said Watts' claim that his wife strangled the children is false and that she believes some of Watts' secrets will be revealed during the trial.
From NTD.tv