Oscars producer Will Packer said in an interview Friday that Chris Rock saved the Academy Awards telecast on Sunday after Will Smith appeared to slap the comedian on Sunday evening.
"It was like somebody poured concrete in that room," Packer told "Good Morning America" on Friday. "It sucked the life out of that room and it never came back," he recalled, saying that the audience was left wondering, "Is this real? How am I supposed to react?"
Asked whether Rock saved the show, Packer said, "I think he did. He certainly saved what was left of that night." He added: "Because Chris handled the moment with such grace and aplomb, it allowed the show to go on."
On Sunday evening, Smith approached Rock, 57, and slapped him after Rock made a "G.I. Jane" joke about Smith's wife, Jada Pinkett Smith, who has a shaved head and claims to suffer from alopecia. After striking Rock, the "Fresh Prince" actor returned to his seat and yelled at the comedian to "keep my wife's name out your [expletive] mouth."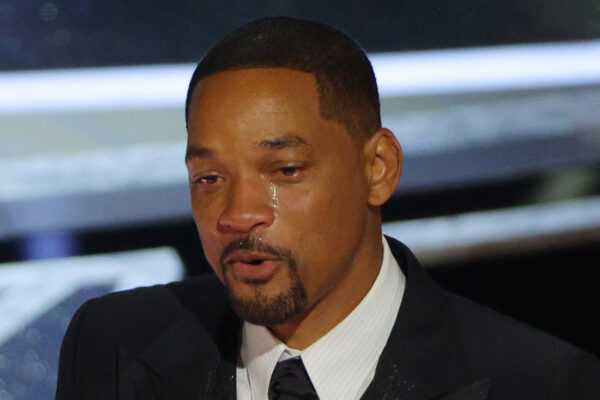 After Smith's shouted remarks to Rock, Packer told the outlet that he realized it wasn't allegedly staged.
"Once I saw Will yelling at the stage with such vitriol, my heart dropped. My heart at that point was just in my stomach because of everything it represented and what it looked like and who was involved," he said.
Packer claimed officers from the Los Angeles Police Department arrived and were prepared to arrest Smith, asking Rock if he wanted to press charges. The police department confirmed Monday that Rock wouldn't press charges.
"He was like, 'No, I'm fine,' … even to the point where I said, 'Rock, let them finish,'" Packer remarked.
The Academy of Motion Picture Arts and Sciences has since condemned Smith and suggested punitive actions may be taken against the "Independence Day" actor.
In a statement, the film group said it has "officially started a formal review around the incident and will explore further action and consequences in accordance with our Bylaws, Standards of Conduct and California law."
For his part, Smith issued an apology to the Academy and Rock on social media. Minutes after the slapping incident, Smith won a Best Actor award for his role in "King Richard."
"I am embarrassed and my actions were not indicative of the man I want to be. There is no place for violence in a world of love and kindness," said Smith, 53.