ORANGE, Calif.—California Highway Patrol (CHP) officers arrested three "sophisticated" thieves at The Outlets at Orange mall, the agency announced Dec. 22.
Investigators from the CHP's Organized Retail Crime Task Force first noticed two suspects, a male and female, walking toward the mall with "booster" bags, a special type of handmade bag that uses foil to allow shoplifters to leave stores with stolen items without setting off anti-theft alarms.
The male suspect entered a store and exited within two minutes, with his bag fully loaded with stolen merchandise, the CHP said in a press release.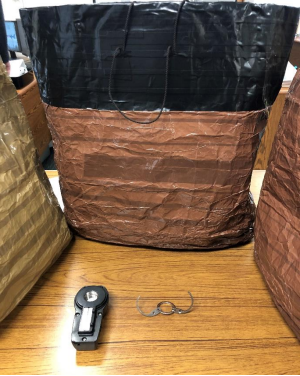 When he exited the store, the female suspect entered, with the male walking back to a minivan in the parking lot, where he was detained while attempting to unload the stolen merchandise in the van.
The female accomplice also returned to the minivan where she was subsequently detained.
The suspects allegedly stole 31 pairs of Levi's jeans valued at $2,200, utilizing their booster bags to bypass the alarm, and were also found to have security sensor disabling tools to remove the sensors from the clothes, authorities said.
Just one hour later, CHP investigators observed another individual holding a booster bag and "acting suspiciously" inside of a retail store at the mall, with investigators later observing the person filling the bag with merchandise.
After the individual left the store, the investigators made contact and determined the suspect was in possession of Gucci clothing valued at $2,500. The suspect also had burglary tools that were almost identical to the tools the first two suspects had, authorities said.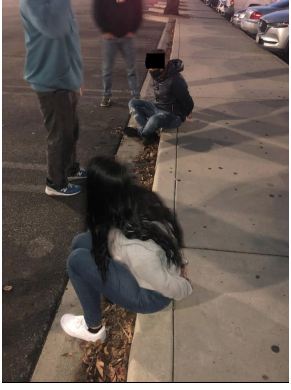 Despite the similarities in burglary tools and timing, there is no current information tying the first two suspects to the third one, CHP spokesman Jake Sanchez told The Epoch Times.
All three suspects were arrested for theft charges, including violating California's Organized Retail Crime law, and were all booked in an Orange County jail.
The identities of the individuals were not released.
The CHP's Organized Retail Crime Task Force was created in 2019 to assist local law enforcement agencies and support criminal investigations. Since its creation, the organization has participated in over 773 investigations, made 240 arrests, and recovered more than $18.9 million in stolen merchandise.