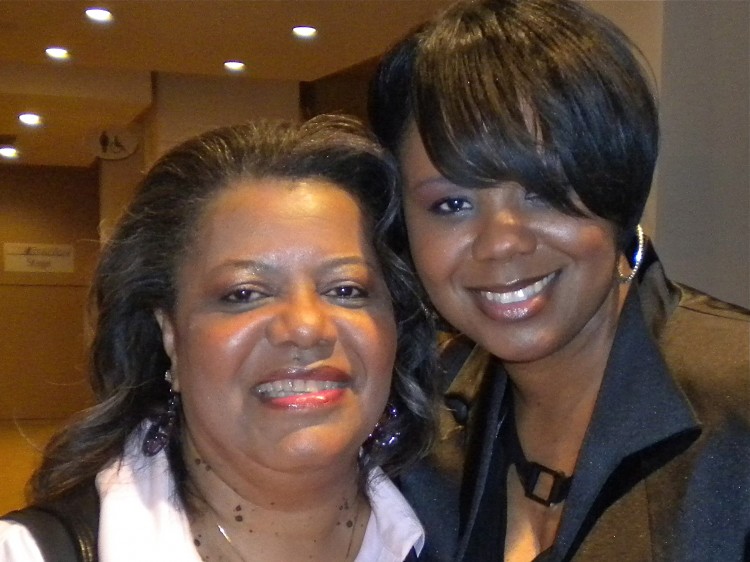 MEMPHIS, Tenn.—The weather turned peaceful for Shen Yun Performing Arts Touring Company's final performance in Memphis on March 6. After strong winds for two days, it became calm. A diverse crowd attended the Cannon Performing Arts Center where Shen Yun brought to life the grandeur of traditional Chinese culture through classical Chinese dance and music. Lisa Love coordinates student affairs at Cambridge College Memphis Regional Center, and she is also a choreographer.
Her feeling about the dance she saw was strong. "I'm in my seat, and I'm like, oh my God, I love it! The dancing, the colors, the background." She said she was observing the lines, the transitions and transformations of the dances, and found all aspects of the dance beautiful and perfect. "The lines, the timing, the footwork. Elbows, the shapes, the transformations, the lines the segments, the in and out."
She had never seen Shen Yun perform before. "This is my first time but it will not be my last," she said emphatically with a big smile.
Part of what impressed her about the choreography was the "fluidity. It flows; it's so, so smooth."
Ms. Love brought her mother, Sherry Morris, who retired as an agency relations manager for a non profit. Ms. Morris bragged about her daughter. "She's modest. She's not going to tell you she choreographed the slide video for the Bar-Kays—you can look it up in the archive and there she is!"
Ms. Love laughed and said she had been doing choreography for many shows around Memphis, which is an arts and music hub. She works with many different kinds of dance.
Though she downplayed her own dance knowledge, Ms. Morris said every movement of the choreography in Shen Yun "is on point. Every movement is like one. Nobody is lagging. It's perfect, so impressive."
Ms. Morris said, "It's awesome." The dance The Choice, made a strong impression on her, she said. In it, a young man becomes a policeman, and faces a choice between good and evil. He sees followers of Truth Compassion, and Tolerance protest on Tiananmen Square, and be brutally beaten by police, according to the program.
"When the narrator said this is still happening in China, I know these people are from America," said Ms. Morris. Shen Yun is based in New York, and the artists come from around the world.
Ms. Morris said she hopes the dancers will "keep it up, keep up the good work!"
New York-based Shen Yun Performing Arts has three touring companies that perform simultaneously around the world. Shen Yun Performing Arts Touring Company will be at the Orpheum Theatre, Minneapolis, for three performances, March 9 to 11.
For more information, please visit ShenYunPerformingArts.org.
The Epoch Times is a proud sponsor of Shen Yun Performing Arts