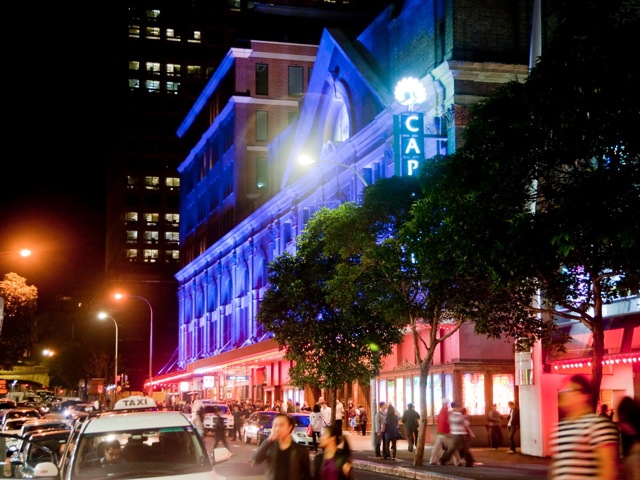 SYDNEY—Distinguished dancer, actor, singer and choreographer, Kelley Abbey is an expert on dance. She choreographed and was the principal performer in the Oscar winning film Happy Feet. It won a Bafta, a Kid's Choice Award, a New York Film Critics Circle Award, and more. Ms. Abbey's career has spanned more than 20 years. She saw the Shen Yun New York Company's final Sydney show on May 6 at the Capitol Theatre.
She spoke very highly of the performance. "It's great, I love it! It's very beautifully done. The dancers are very talented, very skilled. It's very beautiful, the use of the film with the live element together, it's really well done … aesthetically beautiful," Ms. Abbey said. 
According to the company website, "Classical Chinese dance has a long history of thousands of years, and while soaking up profound wisdom from every era and dynasty, it has become a complete system of dance embodying traditional aesthetic principles." The hand-made silk costumes add an extra dimension to the visual experience. Ms. Abbey noted the fans and silk sleeves worn by the dancers.
"What I love is all the patterns with the use of the fans and the silk sleeves and I love those elements of it. It's beautifully done." 
She singled out one of the comic dances and one of the all-female dances. "I liked the cheeky monks [Mischievous Little Monks] because of their personalities, playful, mischievous, and the lilies with the fans, [Lotus Leaves] it's beautiful," said Ms. Abbey.
Reporting by Rachael Yao and Rebel Eddy
Shen Yun Performing Arts, based in New York, tours the world on a mission to revive traditional Chinese culture. Shen Yun Performing Arts New York Company will next perform in Honolulu, Hawaii, on May 8-9.
For more information, visit ShenYunPerformingArts.org.