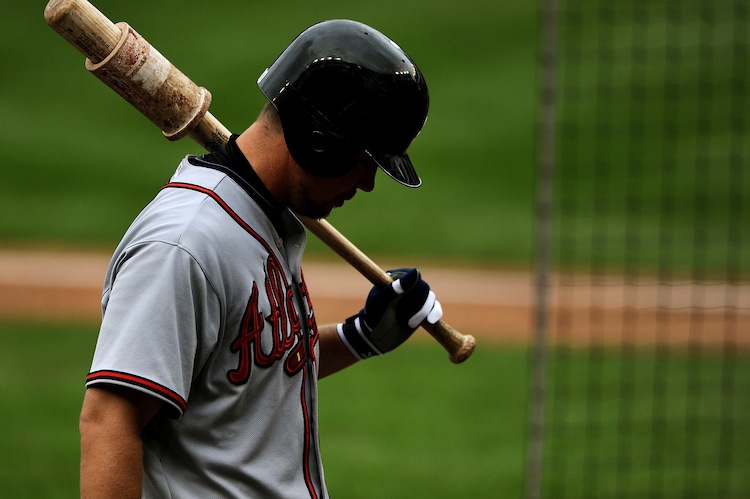 Atlanta third baseman Chipper Jones announced Thursday he will retire after this season—his 19th with the Braves, according to a release on the team's website.
"I was anxious to get this announcement out and get this over with so that there is some finality to it," Jones said.
Jones, who will turn 40 in April, is currently fourth among active players in home runs with 454; fourth in RBIs with 1,561; fifth in runs, also with 1,561; and sixth in hits with 2,615.
Jones was at his prime from 1996 through 2003 hitting better than 20 home runs and driving in more than 100 runs each season as he played better than 150 games every year. Since that time the oft-injured Jones has reached 140 games played in a season just one time, yet was still productive, even winning a batting title in 2008 with a .364 average.