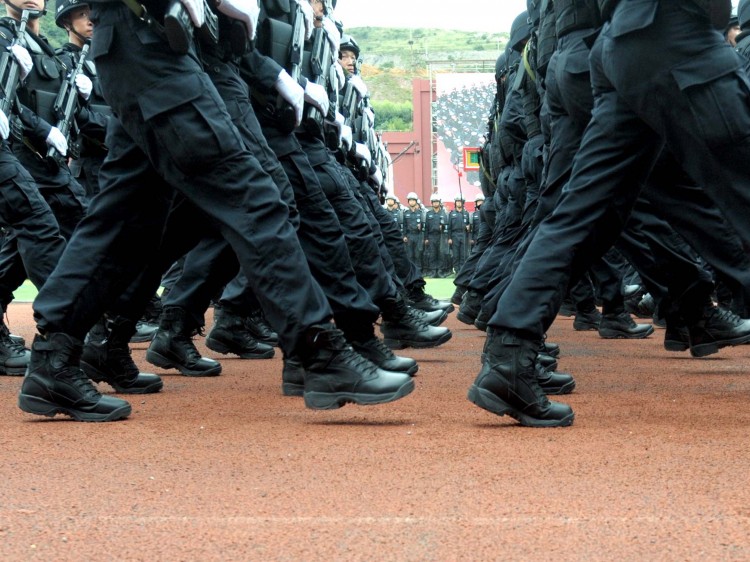 A legitimate citizen's concern turned into a violent clash with officials last week in a village in Shandong Province.
More than a thousand angry residents in Shiliying Village of Jining City, Shandong Province trashed the local town hall and destroyed several police and government officials' cars over embezzled relocation funds.
For several years, their homes have been collapsing and roads and farmland have also been severely damaged because of underground tunneling from coal mining in the area, according to a netizen's post on BBS.Tianya.cn, a Chinese Internet forum.
People have been demanding help from village officials for years, but nothing has been done. Nine years ago, local officials talked about relocating the village, and ever since, people have been waiting for their relocation funds, which they say have been pocketed by officials.
On Sept. 19, several villagers submitted a petition about the issue at the local town hall in Rencheng District, Mr. Yang, a local man, told The Epoch Times. When officials tried to force the villagers out, they began smashing the town hall.
Upon hearing of the incident, fellow Shiliying villagers determined to resist any arrests by police.
According to one Jining resident, a couple thousand villagers went to the Rencheng district government.
That night, seven police cars drove into the village.
In the morning, villagers smashed a traffic enforcement car as well as several government officials' cars.
Armed police and special police forces were called in to disperse people, but the villagers fought back with full force, including overturning four police cars, according to Yang.
Some villagers were arrested, and others were dispelled, Yang said.
"Villagers were aware of the consequences of damaging a government building, but nevertheless, they stayed firm and prepared to resist arrest," he said.
Read original Chinese article.
The Epoch Times publishes in 35 countries and in 19 languages. Subscribe to our e-newsletter.