Chinese Union Indifferent About iPhone Worker Suicide
July 24, 2009 3:52 pm Last Updated: October 1, 2015 9:35 pm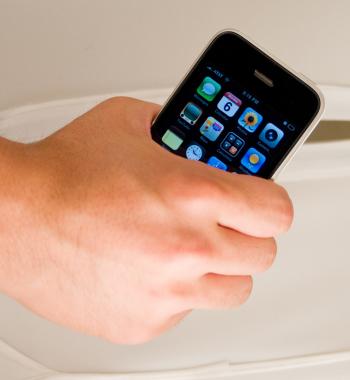 The union in China is "cold" about the death of a worker, who committed suicide for being investigated over a missing iPhone prototype, according to a report by major mainland news web site, Baidu.
The staff from All-China Federation of Trade Unions told Baidu Financial Report that they knew nothing about the incident, and quickly hung up the phone. Their attitude was said to be "cold and disappointing."
The worker, Sun Dayong, was a former employee of Foxconn Technology Group. The 25 year old graduated from the eminent Harbin Institute of Technology last year, joining Foxconn after his graduation. Sun was found dead last week after jumping from a 12-story residential building.
Foxconn told the media that on July 9, Sun was supposed to box 16 fourth-generation iPhones and send them to Apple. The following day, one was found to be missing. By July 13, Sun was still unable to locate the missing prototype and reported to his supervisor. Foxconn started its investigation thereafter. Three days later, Sun was found dead.
Sun's friends told Beijing Times that Foxconn securities beat Sun during their investigation. Sun was soon locked up and had his residence searched. Sun's friends quote Sun from an online chat, saying that the investigation was extremely insulting.
Foxconn is owned by Kuo Tai-Ming from Taiwan. It is one of the major production lines of Apple's iPhone.
A report from CNA brought up concerns over the powerless union system in China and its negativity in protecting worker's rights.
Li Jinming, Administrative General Manager and Director of Business Affairs of Foxconn, released a statement saying the company was 'distressed and sorry about Sun's death.' Li apologized to Sun's family, and claimed the company would provide its employees consulting services through the Union. The company has turned the investigation over to the police and suspended head of Foxconn's security team Gu Qinming from his duties.
BBC reporter He Zhijie pointed out that Foxconn was accused of mistreating its employees long before the incident with Sun. Foxconn denied the accusation. Apple also considered that Foxconn was not involved in any violation of their employees' rights.
Many mainland bloggers accused Foxconn of hounding Sun to death, some even found out and released phone number and personal information of Foxconn's security head on the Internet.
Read the original Chinese article.