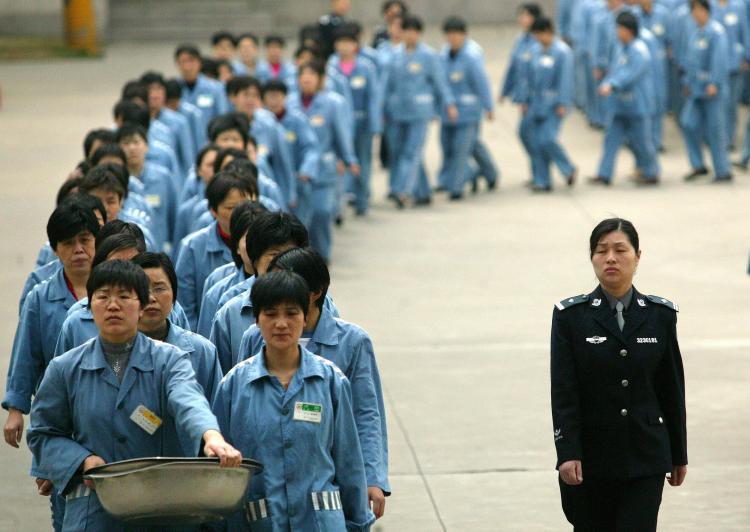 Chinese taxpayers are paying hundreds of millions of yuan so Communist Party officials can lock up and enslave other Chinese; Party security officials often force labor camp detainees to make products for export, then benefit from the profits of selling those products. 
In Guangdong Province, known for its booming economy, the provincial Bureau of Reeducation disclosed on its official website that it has 12 sub units in its organization, and that its budget has increased by 9.5 percent annually for the last three years, reaching 511 million yuan (US$82 million) in 2012. Of this amount, 466 million yuan (US$75 million), or 91 percent, was provided by the government, using taxpayers' funds, according to the 21st Century Business Herald, a popular business newspaper in China. 
Another example is the 2012 budget of the Bureau of Reeducation in Hangzhou, the capital of Zhejiang Province, which was 323 million yuan (US$52 million), with 95 percent being supplied from public funding.
According to China news commentator Xia Xiaoqiang, China's reeducation system has been central to the Party secretaries of the Political and Legislative Affairs Committee for years. The system has also evolved into a generator of personal income for the secretaries. In essence, reeducation has become a big loophole for corruption, he says.
"Reeducation camps not only engage in persecution of individuals, they are also a community of slavery," Xia said. "People imprisoned in the camps amount to virtually a free labor force, with wages being approximately 150 times lower than China's national average, while the intensity of the labor is several times harsher. Consequently, the reeducation camps and the various levels of Communist Party secretaries in charge of political and legal affairs are realizing extravagant profits from the system."
Xia continued: "Ironically, exports of goods made in camps with lowest labor costs are bringing in big money for China."
According to official figures, there are currently 350 reeducation camps across China, with approximately 160,000 people imprisoned. Non-official estimates indicate that the actual number could be in the seven digits.
Read the original Chinese article.
The Epoch Times publishes in 35 countries and in 20 languages. Subscribe to our e-newsletter.