A Chinese spy ship has been circling Australia for three weeks collecting intelligence off the coast, raising security concerns as Australia's defence minister warned the country is facing the most dramatic change in its strategic environment since WWII.
Intelligence Ship Yuhengxing entered Australia's 200 kilometre exclusive economic zone near Darwin in August and September, hugging the coastline and headed as far south as Sydney. It passed a number of important military areas, before sailing across the Tasman Sea to New Zealand.
The vessel is believed to be a Dongdaio-class spy ship, which is capable of monitoring communications and radar signals and the electromagnetic spectrum as well as employing other surveillance methods such as optical sensors.
A Defence spokesperson told The Epoch Times the government is aware of the vessel entering Australia's maritime zones but said China has the right to "exercise lawful freedom of navigation and overflight in international waters and airspace," just as Australia does.
"They stayed out of our territorial waters," Defence Minister Peter Dutton told Nine's Today program. "They didn't break any laws."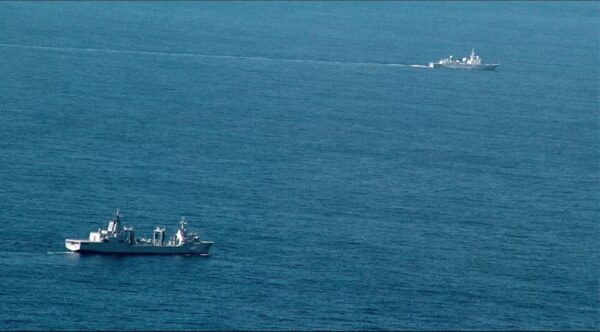 Prime Minister Scott Morrison noted while China has "every right to be there," none of its activities was under the radar: "Don't think for a second that we were not keeping an eye on them as they were seeking to keep an eye on us."
Morrison said he had been criticised for the strong stance he had taken on the issues with China, but this incident showed "Australia has to be able to stand up, and that requires great strength."
"There is never a time for weakness when it comes to leading a federal government, particularly at a time when you are dealing with these very significant security issues and the economic challenges that we have," he told reporters in Adelaide on Friday.
China has previously sent military ships to monitor defence training exercises, like Talisman Sabre off the east coast in July, and three Chinese warships sailed into Sydney Harbour unannounced on the eve of the anniversary Tiananmen Square massacre.
But the regime's sending off its navy this time was seen as an unusual move as there were no exercises or war games taking place.
China's spying activities on foreign countries and its domination in the Indo-Pacific region were considered to be among the crucial factors that drove Australia to form AUKUS, the new security alliance with the United States and Britain.
Under the pact, the three countries will cooperate on "cyber capabilities, artificial intelligence, quantum technologies and additional undersea capabilities," while the United States and Britain will help equip Australia with nuclear-powered submarines.
"No surprises here that everyone wants to get the opportunity to get that little bit of extra information if they can," Treasurer Josh Frydenberg told the Seven Network.
"We've entered into strategic partnerships like AUKUS with two valued, trusted partners who are going to share the most up-to-date technology with our defence forces and with our security personnel."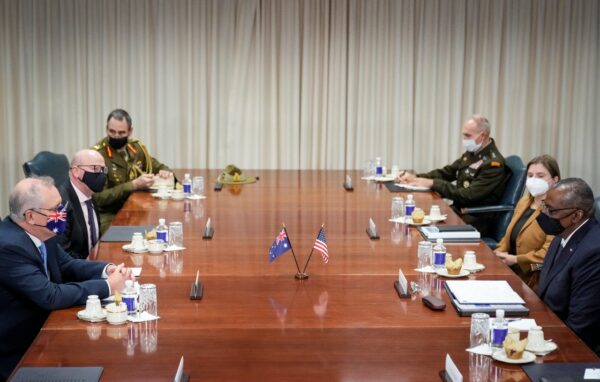 Meanwhile, Defence Minister Peter Dutton warned China's actions have become "increasingly alarming" as the regime's battle force had more than tripled in size over the past two decades alone to become the biggest navy in the world.
"Today, we face the most significant change in our strategic environment since the Second World War," he said during the National Press Club in Canberra, noting that every major Australian city is within range of China's missiles.
While the Chinese regime claims it wants peace, cooperation and development, there was a "significant disconnect between the words and actions, between the rhetoric and the well-known reality," Dutton said.
"If you look at what's happening in the Indo-Pacific at the moment, and you see the ramp up by the Communist Party of China, we need to be realistic about the threat now, and over the course of the next couple of decades," he told the Australian Broadcasting Corporation's 7.30 program.
"There is no sense sticking your head in the sand pretending it is not happening. We want prevailing peace in our region."
The Chinese embassy in Australia quickly fired back in a scathing statement issued on Thursday afternoon which accused Dutton of preaching an unrealistic "misunderstanding of China's foreign policy."
The statement claimed the China-Australia relationship would not improve if the Australian government did not change its policies.