Chinese Soldier Infected with Bird Flu Virus in Critical Condition
May 31, 2007 12:00 am Last Updated: May 31, 2007 12:00 am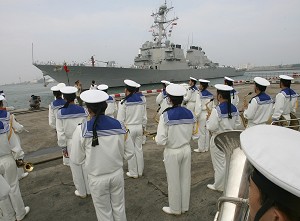 China's Ministry of Health confirmed a 19-year-old People's Liberation Army(PLA) soldier has been infected with H5N1 bird flu virus, but did not disclose where or how the patient got infected since the patient is military personnel.
The infected soldier is from the PLA number 31 Troop Group station, which is listed as one of the top ten Troop Groups in the PLA.
According to state-owned media, the patient, surnamed Cheng, started to show symptoms of fever and coughing on May 9, and was admitted into the army hospital on May 14. He was finally confirmed to be infected with Bird Flu virus 10 days later on May 24.
According to the Hong Kong-based newspaper The Sun , the infected soldier is from a troop station in Nanan city, Fujian province. He is still in No.180 PLA Hospital in Quanzhou city.
Nanan City Center for Disease Control and Prevention (CDC) staff confirmed with The Sun that the soldier was from a troop station in one of Nana's small surrounding towns, Guanqiao, and said, "The Military has its own system, so we don't know the detailed situation."
Currently, Nanan and its neighboring cities are taking measures such as checking patients with fever, inspecting poultry farms, and killing suspected poultry to prevent further outbreak of the virus.
The Sun also reported that the incident has alarmed the State Council and Central Military Commission of the Chinese communist regime. Vice Minister of Agriculture Yi Chengjie made a special trip to where the solider is currently hospitalized to coordinate the prevention measures.
Villagers from Guanqiao town said that large numbers of police and health department officials have recently come into the village to kill all poultry and they did a complete sanitization.Local villagers are now very scared of being infected by the disease. To date the village has already gone through the sanitization process twice.