As Chinese authorities scramble to keep citizens calm, videos and messages from Wuhan—ground zero of the fast-spreading coronavirus—reflect the atmosphere of growing panic in the quarantined city.
Wuhan residents, including some health workers, took to Chinese social media, such as Weibo and WeChat, to relay their exasperation and fears for the future in a city that has entered into a partial lockdown. Some have gone out of their way to bypass China's internet firewall and access blocked sites so that their voices can be heard by the outside world.
In one video, what appear to be covered bodies are seen in a hospital hallway between two rows of seated patients, as fully covered medical staff continue to hustle about. The woman who took the video said some of the alleged bodies may have been there all morning. In another clip shared online, a patient is seen falling to the ground while waiting in line for treatment, apparently fainting.
Many of these videos are being repeatedly deleted and reuploaded in the digital tug-of-war between netizens and censors.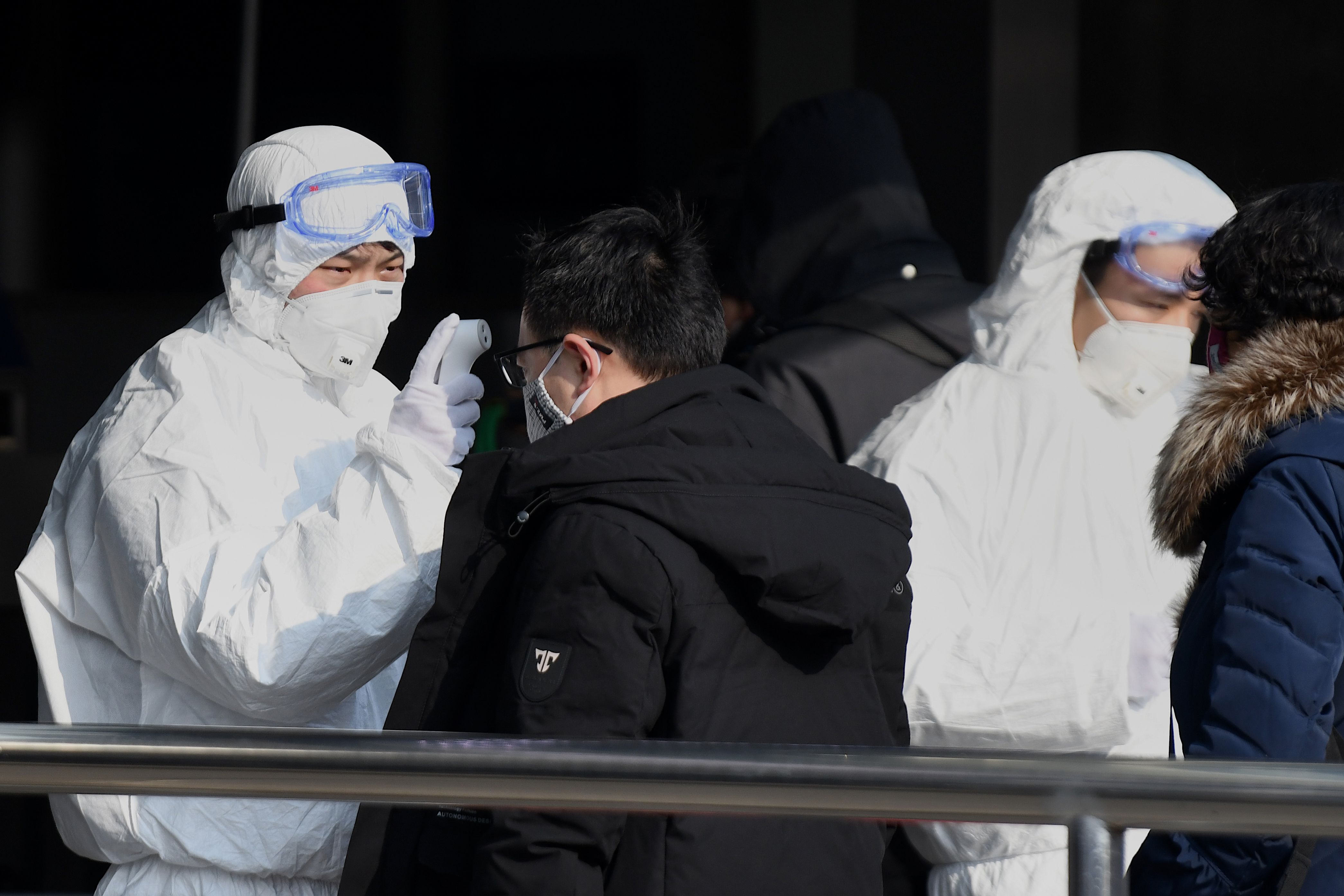 The Chinese regime reported more than 1,300 confirmed cases and dozens dead, but many on the ground in Wuhan and other areas say the figures vastly belie the true scale of the outbreak.
"The infections are way more terrifying than what you see on the television," a woman, who says she works at a hospital, said in a WeChat voice message to her niece.
She was sobbing uncontrollably and had to pause multiple times to catch her breath.
"After a day of work, we are on the verge of a mental breakdown," she said, telling others to take proper protective measures and "never trust the government." She said she and around a dozen doctors saw more than 100 patients that day, but they "had no supplies at all."
"It's so hard to bear when they come pleading for help while we really couldn't do anything," she said.
In a five-minute recording, a woman donning full protective gear introduced herself as Jin Hui, an employee in a Wuhan hospital. She begged her audience to remain indoors to avoid spreading the virus, reporting that doctors she worked with believed there could be 90,000 infections. She also claimed that the disease had undergone a "second mutation."
Another video circulating on the internet showed a nurse in the backroom screaming in tears,  saying she "couldn't take it anymore" as two colleagues comforted her while patting her head and shoulders.
"In the first generation, the virus can still be countered effectively. But when it mutates to the second phase, it becomes fatally dangerous."
Medical staff have shared similar frustrations online, and as many as eight hospitals in Wuhan on Thursday began asking the public for help because its medical supplies are running increasingly low.
They were accepting donations of goggles, N95 masks, surgical masks, medical caps, gloves, hazmat suits, and surgical gowns, according to The Paper, a state-funded media.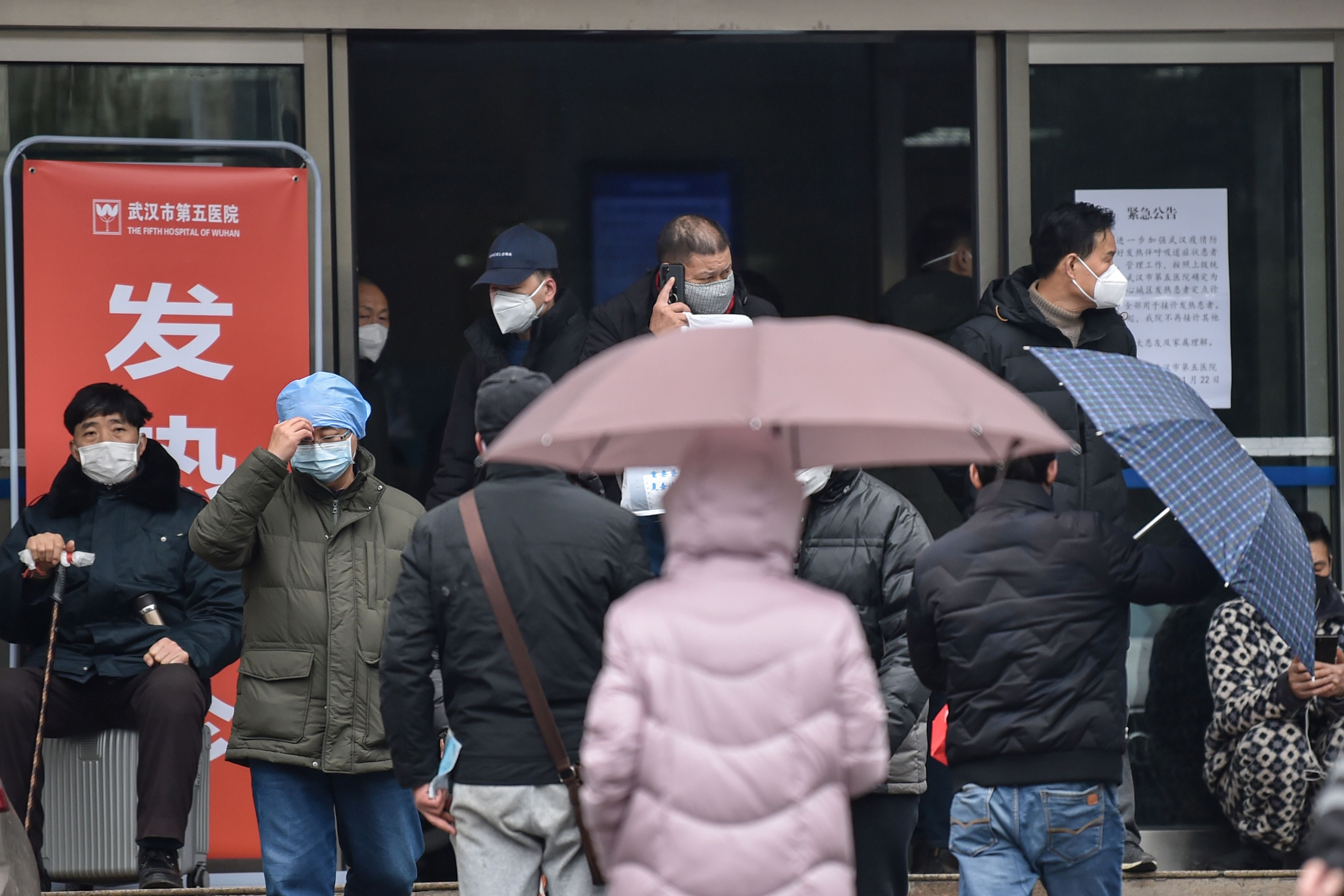 A staff member working at Wuhan Union Hospital with the last name Cheng told The Paper that the amount of protective gear at the hospital would only last another three or five days.
Zhi, another employee at Wuhan Union Hospital, similarly said the hospital has been depleting its stock and has failed to reorder supplies in time ahead of the Chinese New Year holiday, where high volumes of orders in the country are expected to slow deliveries.
Chinese officials have mobilized military medical personnel to help Wuhan doctors and Wuhan authorities have issued plans to build another hospital in six days, which could potentially house another 1,000 patients.
"The number of cases are piling up by the day," Zhi said.
The daughter of a Wuhan patient, who used the alias Li Xue, said her dad went to several hospitals for treatment, but was turned away because his case was not serious enough, according to Lifeweek, a Chinese language magazine.
Li said her parents got in line around 9:20 p.m. on Tuesday and that by 10:00 p.m., 100 people were standing in line behind them. She said they were home five hours later with five days worth of medicine, adding that the doctor told her father to come back if he had breathing difficulties and that there wasn't a hospital bed for him there.
"They are treating patients as footballs to be kicked around," a Wuhan resident said, requesting anonymity.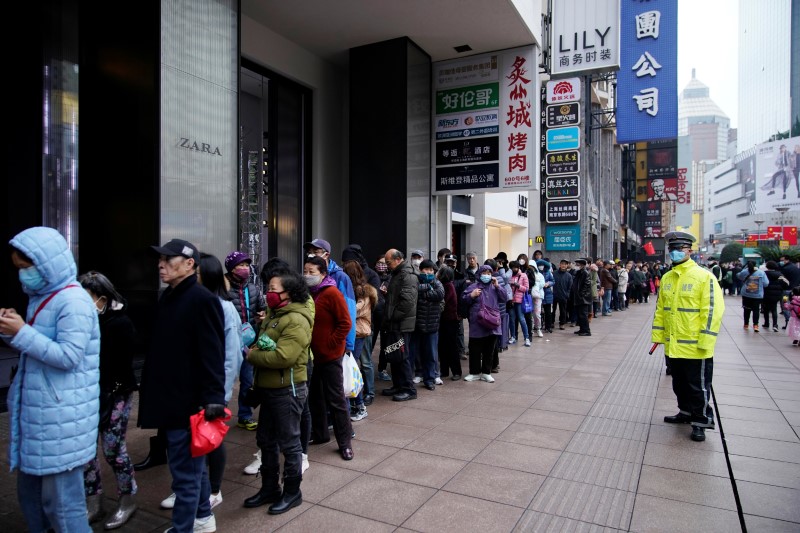 Wuhan is one of 16 Chinese cities that have shut down transportation. But some 300,000 people left the city hours before the lockdown took effect, according to a now-deleted post on Wuhan Railway's Weibo account.
The panic also permeated through other facets of life. In some parts of Wuhan, patients waited for hours in line at hospitals, people stood in long queues to buy masks, shelves in convenience stores and pharmacies were emptied, and people got into fights to get their share of fresh vegetables.