NAIROBI, Kenya—It's midmorning in downtown Nairobi and the Gikomba market, Kenya's gateway for the importation of second-hand clothes, is already a beehive of activity, with the hustle and bustle of people and vehicles, and vendors shouting at the top of their voices announcing the prices of their goods and new arrivals.
The market is known for the second-hand clothes that many Kenyans seek for their durability and affordability. As such, the market is always full of buyers and has, in turn, employed countless Kenyans over the years.
That was until last year when local vendors started to see an influx of Chinese nationals who would import clothes from China and sell them down the market chain, including at the Gikomba market.
That angered business owners who took it to social media and the press to protest the influx, saying that it was bringing unfair competition to the informal industry, prompting the Cabinet secretary for internal security, Dr. Fred Matiang'i, to issue and sign a deportation order of the Chinese traders.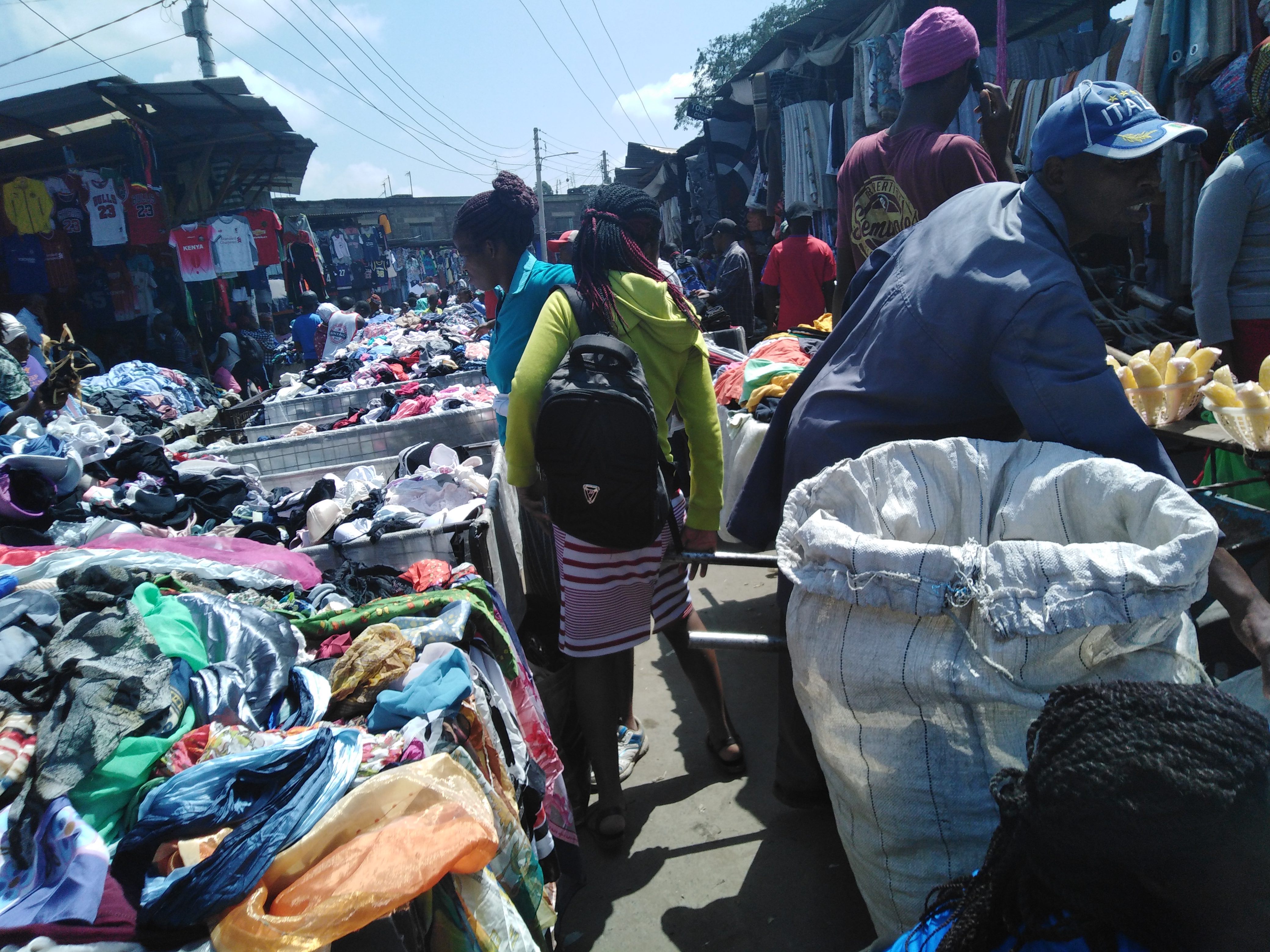 Matiang'i said that it's against Kenyan law for any foreigner to come and engage in such trade, as the country doesn't allow foreigners to trade in the country, and that work permits are supposed to be applied while one is in their country. These traders were thus treated as illegal immigrants.
"Those six who were seen in Gikomba market in Nairobi, by tomorrow, they will be eating supper in their country. We stopped issuing work permits in Kenya. Anyone who wants a work permit will have to apply for it from wherever they ate in their countries, and they will only come here when they have been issued a work permit. We are not issuing work permits to traders, because we don't do that as government," Matiang'i said, adding that there is no classification of work permits for traders, and those in the country with such permits are illegal immigrants.
However, Chinese ambassador to Kenya, Wu Peng, said that the Kenyan government hadn't communicated officially about the deportations.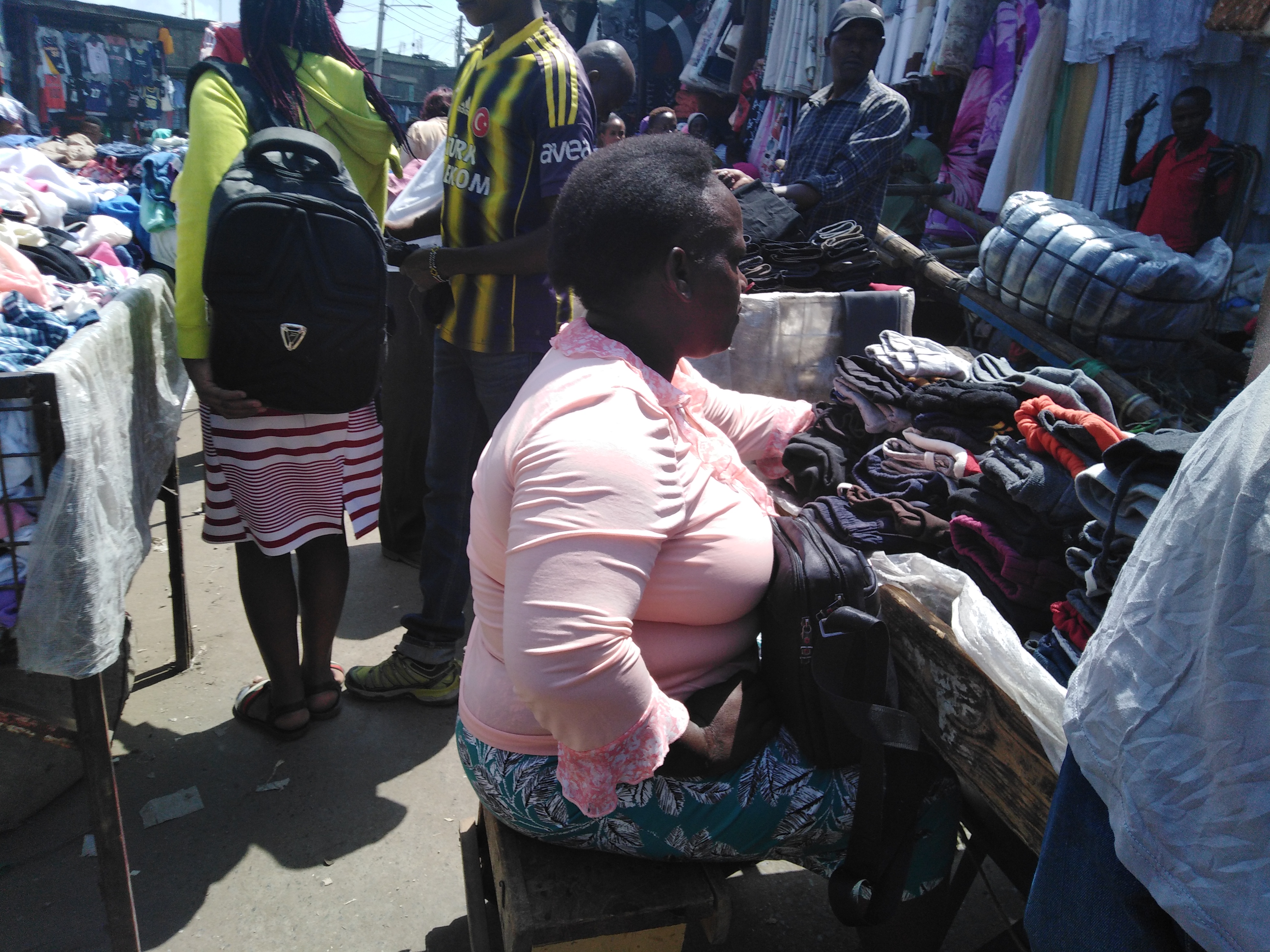 "Unfortunately, we haven't received the official communication from the Kenya government. The embassy is requesting the Kenyan side to provide concerning information to us according to international practice and law," Wu told Citizen TV.
There have been concerns across the country about Chinese nationals being found in the backstreets trading in small-scale businesses in the country's major cities of Mombasa, Kisumu, Nairobi, and Nakuru.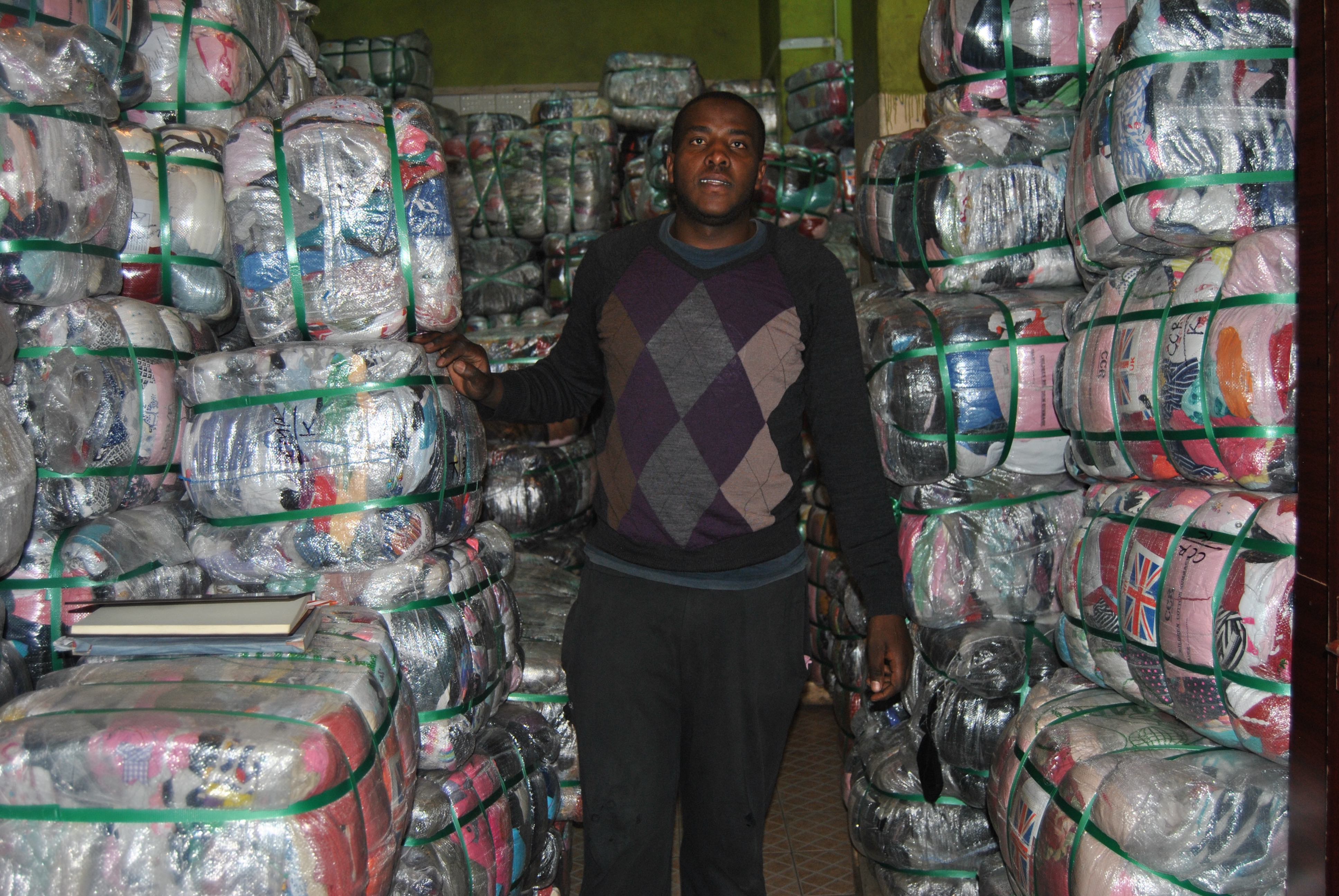 "We have no problem trading with the Chinese, but we need them to sell us the clothes in bulk and let us deal with the luggage from there to the retail stage, only stopping at the exportation of the clothes from their country," said Maurice Karanja, a trader in Gikomba and a father of two who has been in the second-hand clothes business for the past three years.
Karanja's shop is a depot for bales of secondhand clothes that he imports from China and the UK. He said that when the Chinese came, he wasn't able to make any profit, since they sold their clothes at extremely low prices because they didn't pay the same manufacturing or importation costs.
Speaking in Parliament during a session in July last year, Mutula Kilonzo, the senator for Makueni, raised concerns about work permits that the government was recklessly giving to the Chinese to take jobs that could be done by locals, driving up unemployment.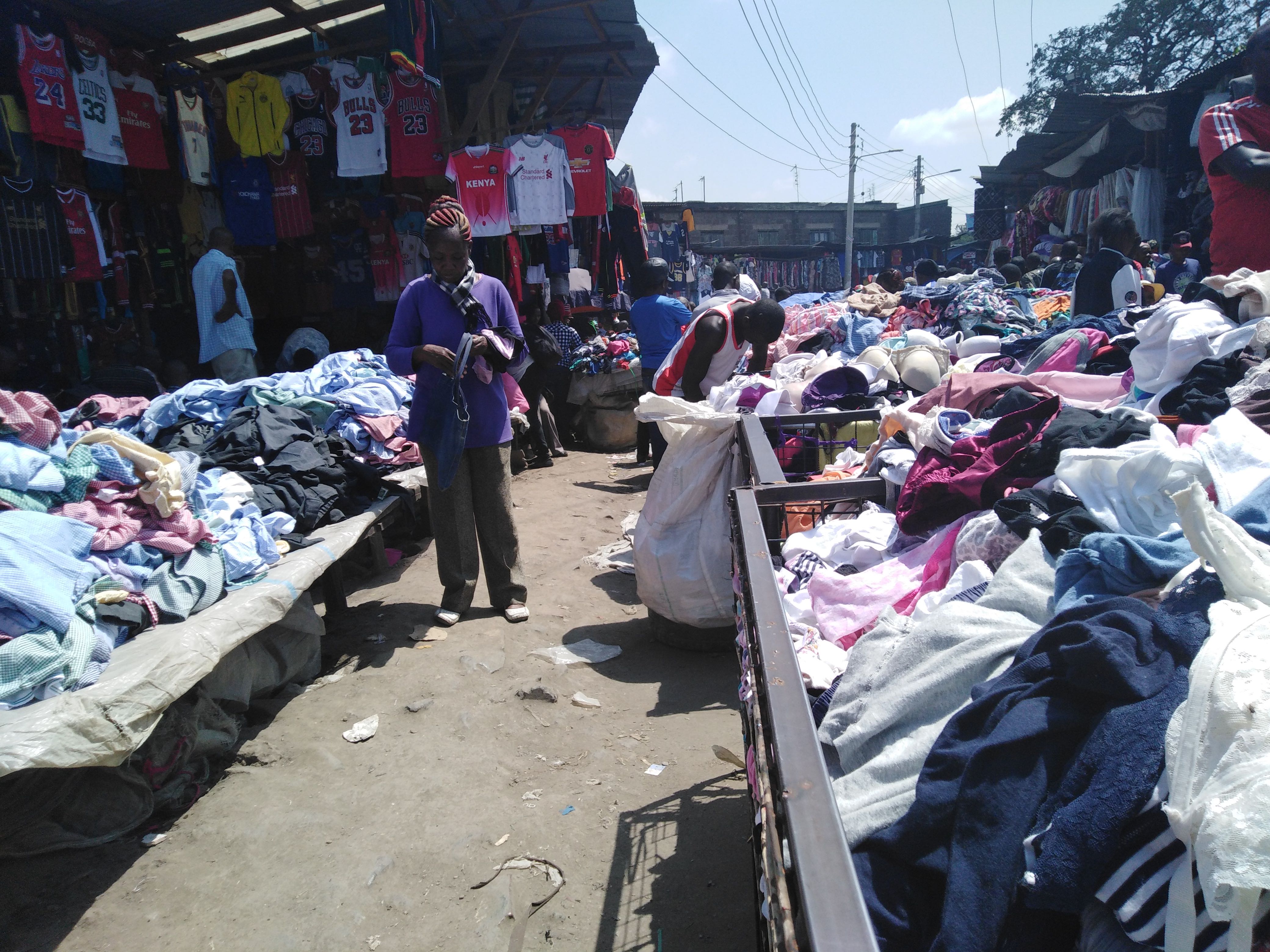 "Work permits for foreigners are supposed to be given for work which no Kenyan can do. When a Chinese who cannot speak English is manning a gate, and Kenyans are looking for jobs, what are you talking about you fellows? We are going to sell our national treasure to this people; 66 percent of our debt, and it is growing, is to the Chinese. Let's get to the bottom of this quickly, or history is going to judge us harshly," Kilonzo said.
His Nairobi counterpart, Senator Johnson Sakaja, while speaking on a national TV channel, said that Kenyan traders are getting frustrated at the ports, as their goods are being held for months before being cleared.
Blogger Abraham Mutai on Twitter said that leaders need to be aware of the harm being brought to the economy, the country, and its own citizens.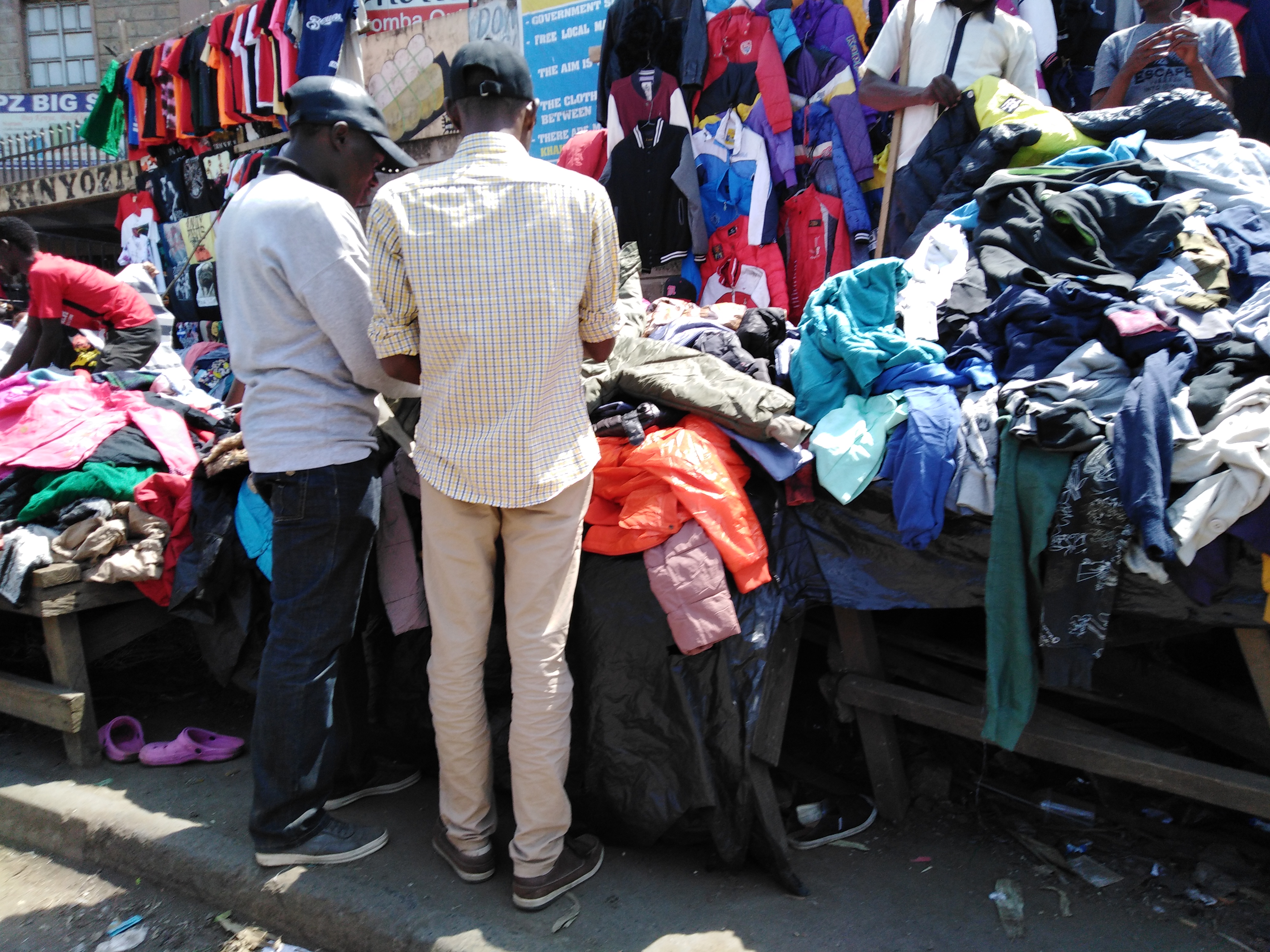 "You can't allow foreigners to infiltrate a country and blame Kenyans for not being creative. That is hubris. It is illogical and unacceptable. It is the job of the government to protect local traders and industries by fostering trade policies that can promote local trade" Mutai's tweet reads.
However, this isn't the first time that traders in Kenya have protested the presence of small-scale Chinese traders in the country. They previously protested the presence of Chinese counterfeit phones in Nairobi's business district.
Media reports also indicate that other African countries have felt the heat of Chinese traders' invasion in the recent past. This is evident in countries such as Senegal, where Dakar now has a virtual "China town," given the presence of Chinese nationals engaged in retail business there.
In Tanzania, there is a reported increase in Chinese petty traders in the Karioko market, in the country's capital, Dar es Salaam. The traders now own shops and the town is slowly transforming to another Chinatown.

In 2015, a Chinese man made headlines in Zambia after he was seen roasting and selling maize at the University of Zambia. A Chinese woman was also seen selling vegetables in Lusaka market.
In Lesotho, the Chinese have reportedly been selling cakes, loose cigarettes, and even beer at retail prices, which is against the law, while, in Congo, Kinshasa Chinese-owned shops are abundant in the city, selling everything from textile to electronics.
"The Chinese brought a standstill to our businesses and it would only take hope and faith to wake up and come here every day, as one would just think of the children and bills back home," said Alice Njeri, a vendor at the market who buys clothes from Karanja in bulk and sells them a few feet away at the market. "Now that they are gone, we hope things will return to normal."
Karanja said: "Sometimes, we blame government since the introduction of the Chinese nationals. Ever since they came here in the name of constructing roads and the standard gauge railway, they have taken up jobs that can be done by Kenyans and leaving us to just watch as we go poor. I have two daughters to feed—how am I supposed to when I can't sell?"