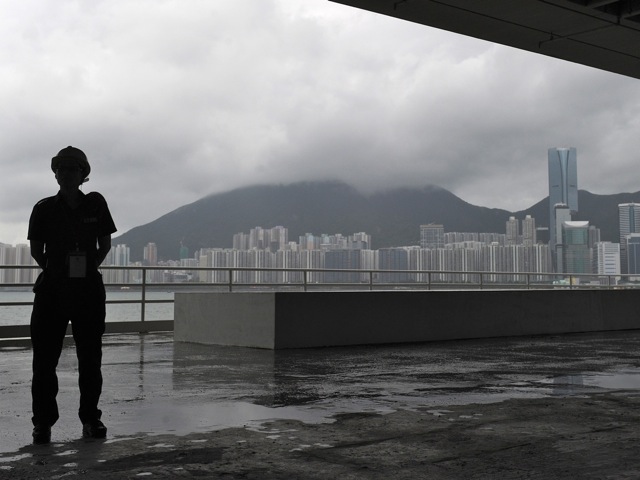 Last week, a huge team of China's domestic and national security officers accompanied Hu on his visit to Hong Kong. On July 1 after Hu left, a large number of officers remained behind and mixed with the crowd to observe dissidents, said an Apple Daily report.
The officers focused on Falun Gong practitioners, Chinese rights activists, and members of the Civil Human Rights Front, said the report. The officers divided into teams of three to four and took photos of the demonstrators. They also collected leaflets, posters, and petition letters.
The Apple Daily journalist reportedly overheard one team whispering in Cantonese, "(They) even dare to accuse Leung Chun-ying of being a huge liar; these people ought to be arrested and shot!" One officer told the reporter he was from Taiwan, but when the reporter spoke to him in Min Nan, a dialect spoken by most Taiwanese, none of them could understand it. The group quickly left.
Two other security officers, suspiciously taking photos, also quickly fled after the Apple Daily reporter asked them if they were, indeed, national security personnel.
Read the original Chinese article.
Click www.ept.ms/ccp-crisis to read about the most recent developments in the ongoing crisis within the Chinese communist regime. In this special topic, we provide readers with the necessary context to understand the situation. Get the RSS feed. Get the new interactive Timeline of Events. Who are the Major Players?
The Epoch Times publishes in 35 countries and in 19 languages. Subscribe to our e-newsletter.