In the southern Chinese city of Dongguan, citizens hung up banners and let off firecrackers after one of the former mayors of the city was purged, according to Chinese news reports.
Liu Zhigeng, most recently the deputy governor of Guangdong Province from 2011, was placed under investigation for serious violations of Party discipline, according to Party investigators on Feb. 4.
But before he was kicked upstairs, Liu ruled Dongguan with an iron fist. Dongguan is an otherwise unremarkable city that was home to a large number of electronics manufacturers, and brothels.
"Many people are all thinking about how to report his wrongdoings. Basically many people know about the crimes he has committed," said Mr. Dan, a resident of Dongguan, in an interview with Radio Free Asia (RFA) on Feb. 5.
Among residents, he was known as the official who banned motorcycles and raising pigs in order to build a "clean city"—but at the same time, they blame him for the influx of prostitution into the city, and along with it gambling dens and the manufacture of drugs.
His wife is said to have kept tight control over the issuance of fire inspection certificates—a steady source of cash flow—and his nephew is said to have run one of the gaudiest nightclubs, as well as keeping a hand in the sex industry, according to those interviewed by RFA.
On Sina Weibo, China's Twitter-like service, netizens seemed overjoyed at Liu's removal from office. A netizen calling himself "G-oo" from Guangdong wrote: "This is the best new year gift for the people in Dongguan. This calls for a national celebration."
"Give us back our motorcycles," wrote another Internet user.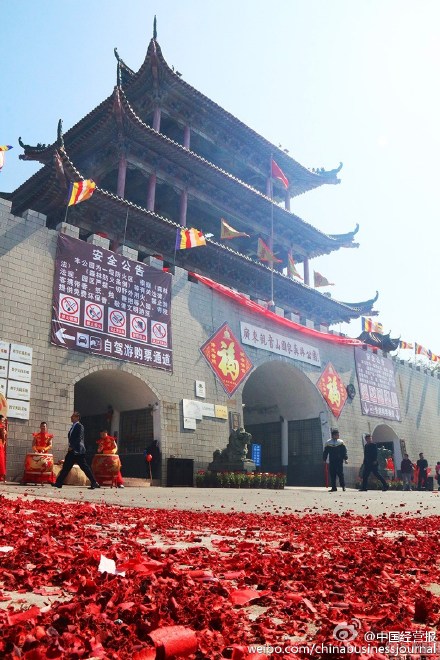 A large celebration took place at the National Forest Park on Guanyin Mountain in the morning on Feb. 5, where people played drums, gongs, and lit firecrackers to celebrate the purge of Liu, reported the popular news portal Sina.
In an unconfirmed report on Feb. 15, the state-run China.com reported that investigators had frozen Liu's bank accounts and those of his family members, which had a total of 37 billion yuan (about $5.7 billion) between them. The veracity of the figure is unclear, given that it only appeared in one source, and would represent an extraordinary admission on the part of state media, which are usually far more reticent and conservative in their estimates of official venality.
One of the lesser known, though no less significant, crimes that Liu is accused of is his active role in the persecution of practitioners of the Falun Gong practice, a traditional discipline of personal moral cultivation that involves five meditative exercises and the teachings of truthfulness, compassion and forbearance. According to Minghui.org, a clearinghouse that reports first-hand information about the persecution, "Liu Zhigeng was the chief person in charge of the persecution of Falun Gong in Dongguan" for the seven years he served there. The article went on to recount some of the extreme persecution and torture that was meted out to Falun Gong adherents during Liu's rule of Dongguan.
There was the case of Tang Wenyan, for instance, a school teacher in Dongguan and a practitioner of Falun Gong, who had to stand trial without her lawyer (who had threatened to recuse by the Ministry of Justice) in September 2010. Tang was eventually sentenced to 3.5 years in prison.
Wu Weiwei, a high school teacher in Dongguan, also a Falun Gong practitioner, was fired from her school in February 2010, after she completed a three year sentence at the Guangdong Women's Prison for her beliefs.