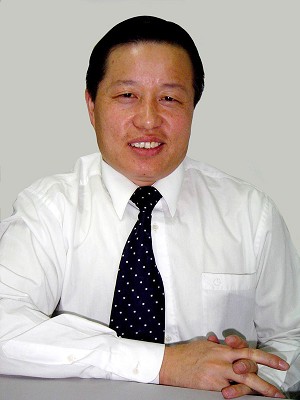 Gao Zhisheng, the famous Chinese human rights lawyer now jailed in the remote Western region of Xinjiang, was allowed an inaugural jail visit by his brother and his wife's father, said his wife, Geng He.
The meeting between Gao Zhiyi, Gao Zhisheng's brother, and Geng Yundi, Gao's father-in-law, took place on March 24. Security agents escorted the two family members from Shaanxi Province to Xinjiang Province for the 30-minute meeting, which was conducted through telephone receptors and prison glass.
Geng He, who now lives in California, explained in a telephone interview late Tuesday evening the difficulties her brother-in-law had in meeting Gao Zhisheng. He arrived in Beijing on Feb. 24 and went to a series of government agencies, all of which sent him away. At one point he was detained by domestic security agents.
"My father spoke for 10 minutes, sitting on the stool," Geng He said. "Gao asked about the health of everyone in the family. … My father said 'Having seen you, I'm fine now.' When Gao heard this, he cried."
Gao is sometimes referred to as "China's conscience." He defended victims of injustice for years, before suffering the wrath of the Communist Party after writing letters to the leadership demanding an end to the persecution of Falun Gong.
He has been in the Shaya Prison in Xinjiang since December 2011, serving a three-year sentence that is widely seen to be arbitrary. One legal expert characterized it as a "rabbit out of the hat."
The news confirms that Gao is alive and in stable health, which had been doubted after no news was heard for several months. Upon hearing the news, "We let out a sigh of relief," Geng He said.
---

An enormous change is unfolding in China. Chinese Communist Party head Hu Jintao and Premier Wen Jiabao's opponents in the escalating Beijing power struggle are responsible for the persecution of the spiritual practice Falun Gong. By ending the persecution and bringing to justice those criminals who carried it out, Hu and Wen can stabilize society, restore the people's trust, and earn their gratitude. Please read:

Beijing Power Struggle Heralds End of Chinese Communist Party
---