Chinese ride-hailing app Didi Chuxing has been granted a permit to test self-driving vehicles in California, according to an update on the California Department of Motor Vehicles website.
The news was first reported by The Financial Times and CNBC.
The company is seeking to catch up with international rivals as it faces stiff competition in the ride-hailing market back home. Company executives have in recent months emphasized the importance of research into artificial intelligence (AI) and self-driving technology to Didi's future.
Scandal
Didi is also currently embroiled in a scandal in China: last week, Li Mingzhu, a 21-year-old airline stewardess who hailed a ride via the app in Zhengzhou City, Henan Province, was found dead with stab wounds. The driver who took Li's ride request, Liu Mouhua, is the primary suspect.
The case has drawn the scrutiny of local media and Chinese netizens, after Didi revealed that Liu had used an account registered under his father's name. It brought into question the company's procedures for authenticating the driver's identity, as Liu was able to bypass Didi's facial recognition system, which matches the driver's face with registration information. The company said the system was not triggered before the suspect took Li's order.
Netizens have also called out Didi for failing to screen drivers on its service, as many drivers leave openly sexual comments when rating female customers on the app.
Before Li died, she texted a colleague saying that she had "bumped into a pervert," according to a South China Morning Post report. "[The person] said I look rather pretty and wanted to kiss me," she texted to her colleague.
Local police are still searching for Liu. The company said late last week that it would temporarily suspend its pooling service and begin driver identification checks.
According to Chinese media reports, Didi drivers have been suspected of other serious crimes against their customers, such as a rape case in Harbin City in northeastern China, and several cases of drivers getting into serious altercations with riders after arguments.
Big Investment
Didi is banking hard on driverless cars, as it looks to challenge the dominance of U.S.-based ride-hailing app Uber. It has already kicked Uber out of the Chinese market; in 2016, it bought Uber's local business in a merger deal worth $35 billion, after Uber battled unsuccessfully to win market share.
It has also invested in several of Uber's global rivals, such as the U.S.-based Lyft, Brazil's 99, India's Ola, Grab in Southeast Asia, Estonia's Taxify, and Careem in the Middle East.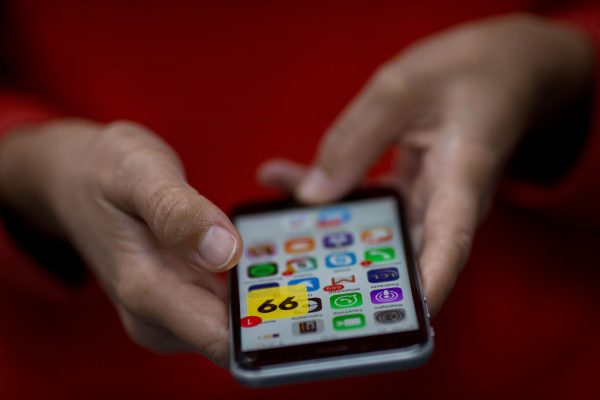 Now it is entering the self-driving market too. In March 2017, Didi established a research institute in Silicon Valley for the purpose of developing self-driving and other AI-enabled technology, according to China Times, a Taiwanese newspaper. In December, it raised $4 billion in financing earmarked for developing AI tech.
In January, the company announced that it had set up an AI lab in Beijing, with a team of almost 200 engineers and scientists working in R&D (research and development)—and a plan to roll out a fleet of self-driving cars in China by early next year.
Then, in February, news emerged that Didi had tested driverless cars on highways in Shanghai, China, according to Taiwan's Central News Agency.
The company has partnered with Chinese car manufacturer Qoros, with the latter supplying the cars and the former providing the software and sensor equipment. Didi's chief technology officer Zhang Bo said at a smart car conference in March that the company would create a business model whereby such partnerships would enable car manufacturers to share in profits, according to a report by CheYun.com, a Chinese car technology website.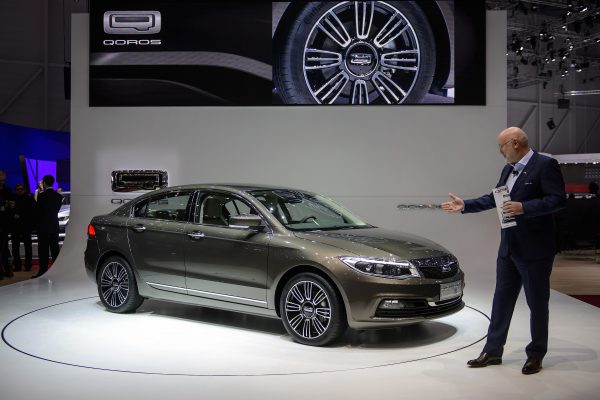 "We hope that Didi is not only a platform for transportation service that connects users to drivers, but that in the future, humans, cars, roads, traffic lights, and the traffic system behind [everything] will become digitalized," Zhang said, hinting at future AI ambitions.
Uber, for its part, recently suspended its driverless car program after one of its autonomous cars hit and killed a pedestrian in Arizona.
Tight Race
Didi faces plenty of domestic rivals; not only are internet giants like Alibaba, Tencent, and Baidu also testing driverless cars, but there are driverless-car startups like Jingchi and Pony.ai. The latter three companies are also licensed to test driverless cars in California.
Plenty of companies are also giving Didi a run for its money in the ride-hailing market, prompting it to focus on driverless technology for the company's business strategy, according to China Times. Those include car rental apps like Shouqi Car Rental and Ucar; rival ride-hailing app Dida Chuxing; and even Meituan, a Groupon-like app, and AutoNavi, a navigation app, have recently rolled out ride-hailing services.
Reuters contributed to this report.