Chinese researchers say that they've built a prototype hypersonic flight engine based on a NASA design that was scrapped more than two decades ago.
The development comes months after the Chinese regime tested a nuclear-capable hypersonic missile that reportedly took U.S. intelligence by surprise.
In a peer-reviewed paper published on Dec. 5 in China's Journal of Propulsion Technology, a Chinese research team said they had developed and tested a prototype hypersonic flight engine using a two-decade-old U.S. design.
The team, led by Tan Huijun, a professor at Nanjing University of Aeronautics and Astronautics in Jiangsu province, China, said in the paper that the design by NASA attracted much attention among Chinese researchers, since "understanding its work mechanism can provide important guidance to hypersonic plane and engine development."
The U.S. design was proposed by Ming Han Tang, a Chinese American, when he was the chief engineer of NASA's High-Speed Research Program from 1996 to 1999. Unlike most hypersonic aircraft designs that have one engine on their bellies, Tang proposed a Two-Stage Vehicle X-plane with two engines on each side of the aircraft.
The two engines operate as normal turbine jet engines when the plane travels at lower speeds, and they can quickly switch to high-speed mode to accelerate to a hypersonic speed—which, by definition, is at least five times faster than the speed of sound.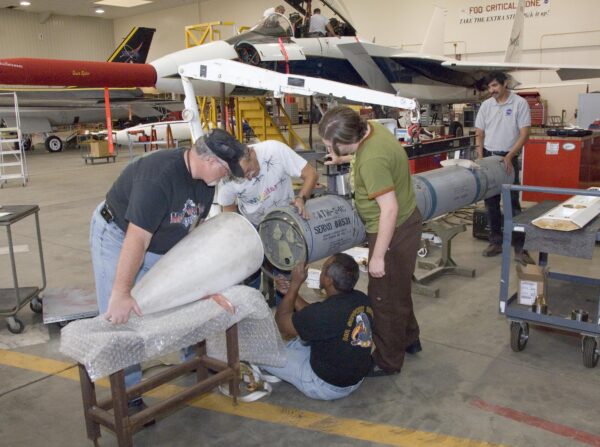 The NASA design was supposed to be verified by the Boeing Manta X-47C program. But due to the high cost and several technical issues, the program was terminated by the U.S. government in the early 2000s. Thus the effectiveness of Tang's design had remained an open question.
In 2011, the NASA design was declassified.
Now, 10 years after the declassification, Chinese researchers have announced that they've built and tested a prototype flying machine with two side-opening inlets, matching Tang's design. According to the paper, the team tested the prototype in March for several seconds in a wind tunnel, a large tube that can simulate flight conditions at super high speeds from Mach 4 to Mach 8. Hypersonic speeds start at Mach 5.
The test showed that Tang's dual-engine layout works, but isn't perfect, according to the paper. Computer simulation and experimental results suggested that strong turbulence was likely to occur around the corners of the inlets, which could affect flight stability.
"There was also a limit to how steeply a plane could climb without choking the engines," the paper reads. "Many challenging issues still had to be resolved."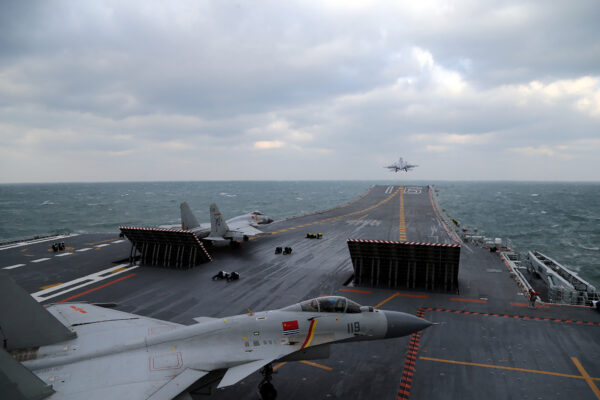 Hypersonic Race
In July, China tested a hypersonic weapon that circled the globe before releasing a glide vehicle. The test involved launching a rocket carrying a hypersonic glide vehicle into orbit before it released the glide vehicle, which reentered the atmosphere and sped at hypersonic speeds toward its target. The vehicle also reportedly released a second missile, an unprecedented capability.
Unlike an intercontinental ballistic missile, which travels in a predictable parabolic arc and can be tracked by long-range radars, a hypersonic weapon flies at lower altitudes at much faster speeds and can maneuver to its target. This would make it harder for U.S. defense systems to track.
U.S. missile defense systems are aimed at ballistic missile threats coming over the North Pole, so the technology could be used to send nuclear warheads over the South Pole and blindside the United States.
If the Chinese regime's new weapon experiment reaches maturity, it could pose a major challenge to current U.S. missile-defense systems.
While the Chinese Communist Party (CCP) initially denied that it had carried out such a test, which was first reported by Financial Times, Pentagon officials have confirmed the event.
According to Financial Times, the glide vehicle missed its target by roughly 24 miles. For that reason, some U.S. military experts don't consider the test to have been a complete success.
Gen. John Hyten, then-vice chairman of the Joint Chiefs of Staff, said in October that the United States military researched a hypersonic glide vehicle system similar to the one tested by China. But after two failed tests, the project was canceled. He also said the missile appeared to be a nuclear first-use weapon.
Hyten lamented the Pentagon's complicated bureaucracy and risk-averse culture, as well as its unwillingness to suffer failures in the development process. These factors, he said, have prevented the United States from developing more advanced technologies to counter China's advancing of its military capabilities.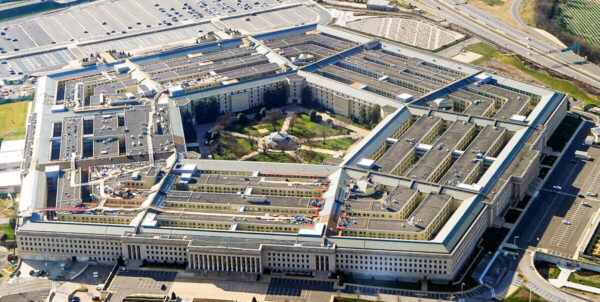 According to a recent report by the Stockholm International Peace Research Institute, Chinese weapons manufacturers took the second-largest share of global sales after U.S. firms in 2020. The Swedish think tank said China's modernization program has driven its arms producers to be more competitive.
A July study by RAND Corp. noted that though the CCP's military has overcome many technological obstacles to chip away at the U.S. military supremacy in recent years, much of its progress came from intellectual property theft, foreign acquisitions, and joint ventures.
In the face of China's accelerating military advancements, U.S. Secretary of Defense Lloyd Austin said earlier this month that "America isn't a country that fears competition."
"We're clear-eyed about the challenge China presents. But China's not 10 feet tall—this is America," Austin said during a speech at the Reagan National Defense Forum on Dec. 4. "We have the greatest innovators in the world, and we're going to do what's necessary to create the capabilities that help us maintain the competitive edge going forward."
Two days after Austin's speech, the U.S. Missile Defense Agency announced that it had finished installing radar arrays and that it had completed the military construction for the Long-Range Discrimination Radar in Alaska. The agency said in a statement that radar would be able to address hypersonic missiles in future configurations.