With Chinese businesses expanding their ambitions abroad, the Chinese Communist Party (CCP) wants to make sure it can keep tabs on its Party members.
All businesses in China are required to set up Party organizations at their firms. In order to get ahead and succeed in the company, employees are often pressured to join.
When they're sent abroad to work overseas, companies are using today's advanced technology to their advantage: instilling some old-school methods of thought control to ensure these Chinese citizens are still toeing the Party line.
Beijing Urban Construction Group, a large construction and real estate firm with billions of yuan in assets, uses WeChat, a popular Chinese instant messaging app, to keep track of employees. Party members are required to use the app's group chats to share "photos, notes, and experiences" about their weekly mandatory party-theory-studying sessions.
At PetroChina, a state-owned oil company, the firm has even developed its own app, requiring every overseas Party member to download a company "party-building" app, which assigns them questions on Party ideology to answer within a fixed time period.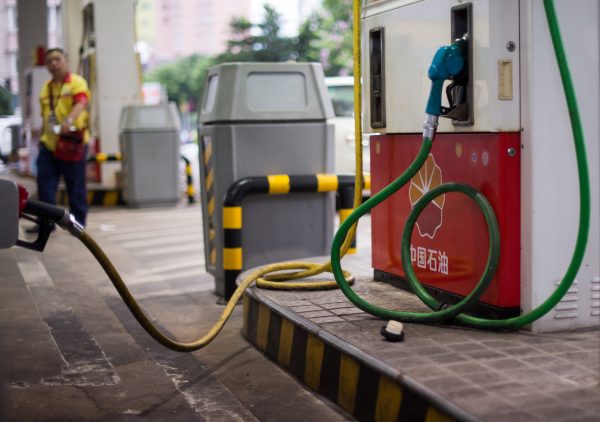 A PetroChina employee in charge of overseas development told a Chinese newspaper, Southern Weekly, that the app records every time a member signs onto it. Whenever a Party organization activity is held, the organization must upload minutes about the event. Party members can also pay their membership dues via the app.
Through searching publicly available documents from different private and state-run corporations, The Epoch Times also discovered other ways in which companies indoctrinate overseas employees with Party ideology.
In some countries, Communist Party activities are not allowed or endorsed. Chinese companies thus use "office automation" (OA) software systems as a cover.
Beijing Urban Construction Group has six party organizations with 35 members. In a promotional document, Wang Li, the party secretary of the company's party committee, touted the OA system as "an important platform for the work of party-building."
Party ideology-related documents pop up once employees log into the system, Wang explained. "The higher-ups can directly see on the platform the click rate on study materials. Anytime, one can understand each party organization and each party member's studying situation while online," Wang added.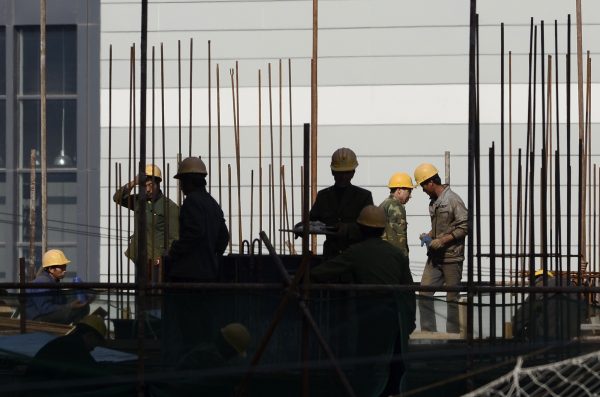 Many state-run enterprises, such as PetroChina and Sinopec, also have written in their employee manuals that the OA system can be used for "party-building."
"Study materials" usually consist of ideology documents, documentaries on the Party's anti-corruption efforts, and a handbook titled, "Two studying and one doing," a 2016 document issued by the central authorities' General Office for corporations. It requires Party members to study materials in sync with members in mainland, on subjects like how to be proper member, party rules, and speeches by CCP leaders.
Xue Chi, an independent analyst of current affairs in China, said this news confirms the Chinese Communist Party's agenda. "These corporations have two faces. One side is the corporation's facade, which is legally operating overseas, another side is exporting Communist ideology. Because the corporation's overseas operations are itself an execution of the CCP's broader strategy, it has already considered this kind of politicization," he said.
Furthermore, the Party is concerned that when Chinese citizens are exposed to how free societies operate, they will become disillusioned with the Party regime, Xue said. "So it is using internal methods to control people."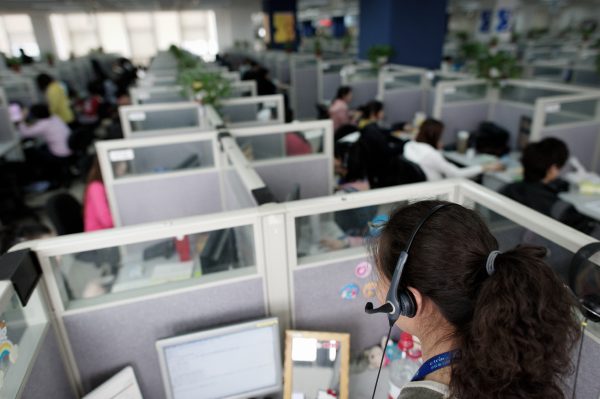 Companies were especially vigilant during the 19th National Congress in October, a major political conclave when the top Communist leadership underwent a transition of power.
The Commercial Aircraft Corporation of China, a state-owned aerospace manufacturer, sent a notice to its employee Party members working in Europe and the United States, requiring them to watch the 19th Congress and study it closely.
On Oct. 18, the Chinese web portal China Construction News reported that 37 Party members employed at China State Construction Engineering Corporation who were in Algiers, Algeria to build Africa's largest mosque, stayed up all night to watch the 19th Congress opening ceremony live. The televised program began at 2 a.m. local time. Nearby workers of Chinese descent were also called in to watch the ceremony.
Xu Yun contributed to this report.