National security adviser Robert O'Brien said the Chinese Communist Party (CCP) is targeting U.S. election infrastructure with cyberattacks leading up to the November election, suggesting a more active level of CCP interference.
His comments came after a statement released by the Office of the Director of National Intelligence said that the CCP is trying to expand its influence on the election.
"They'd like to see the president lose," O'Brien said on CBS' "Face the Nation," referring to the CCP.
"China—like Russia, like Iran—they've engaged in cyberattacks and phishing and that sort of thing with respect to our election infrastructure, with respect to websites and that sort of thing," the adviser said on Sunday.
In response to a question from CBS' Margaret Brennan that both the Kremlin and the CCP have attempted to access state websites to collect data, O'Brien responded, "It's a real concern … But it's not just Russia, Margaret, it's the Chinese don't want the president reelected."
In elaborating, O'Brien said U.S. officials have seen hackers attempt to infiltrate Secretary of State websites that belong to offices positioned around the nation. Those offices are responsible for administering elections at the local level, while collecting data.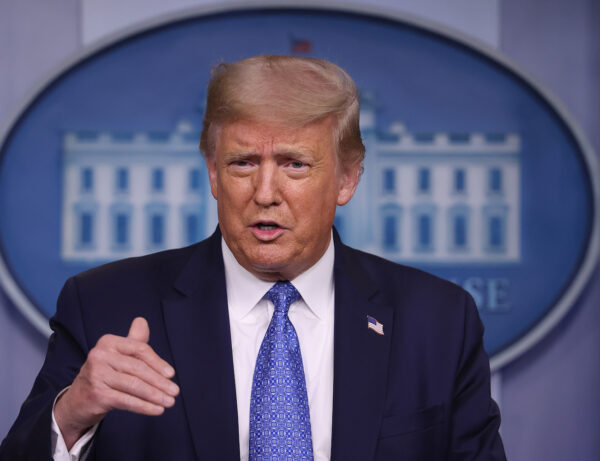 "It is a real concern and it's not just Russia," he said. "There will be severe consequences for any country that attempts to interfere in our free and fair elections."
O'Brien said that it doesn't matter whether Russia or China prefers Trump or presumptive Democratic nominee Joe Biden.
"Whether their leaders prefer Joe Biden or prefer Donald Trump, it doesn't matter. We're Americans. We're not going to have foreign countries deciding who our next president is going to be. That's outrageous," he told CBS.
Last week, William Evanina, director of the National Counterintelligence and Security Center, made the assessment that China "prefers that President Trump—whom Beijing sees as unpredictable—does not win reelection."
The CCP is working hard to put pressure on elected officials and candidates party leaders view as being opposed to China's interests.
"Although China will continue to weigh the risks and benefits of aggressive action, its public rhetoric over the past few months has grown increasingly critical of the current Administration's COVID-19 response, closure of China's Houston Consulate, and actions on other issues," Evanina said. He noted that recent statements from Beijing support his assessment.
"For example, it has harshly criticized the Administration's statements and actions on Hong Kong, TikTok, the legal status of the South China Sea, and China's efforts to dominate the 5G market. Beijing recognizes that all of these efforts might affect the presidential race," he said.
The Trump administration has placed sanctions on officials over rights abuses in China's western Xinjiang region and curbing freedoms in Hong Kong. He also barred transactions with the CCP-linked owners of WeChat and TikTok.
Meanwhile, Secretary of State Mike Pompeo, a frequent critic of the CCP, recently highlighted the decades-long persecution of the Falun Gong spiritual practice. "Extensive evidence shows the PRC [People's Republic of China] government continues to repress and abuse this community to this day, including reported torture of Falun Gong practitioners and detention of thousands," he said on July 20, the 21st anniversary of the start of Beijing's persecution campaign.