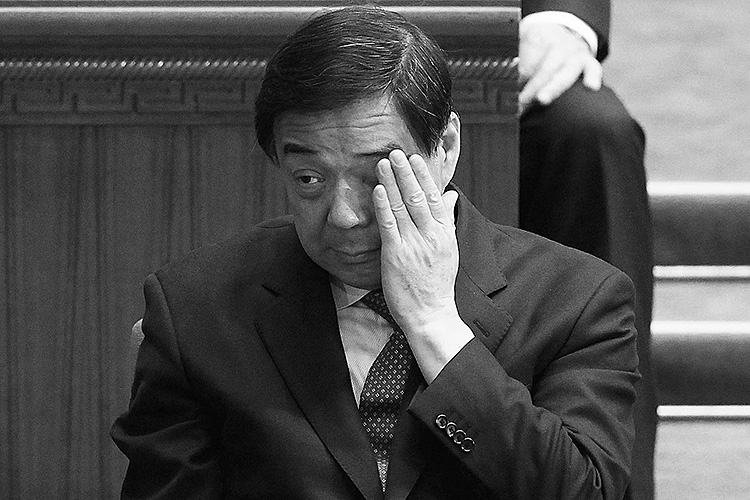 Chinese netizens have set to mocking an editorial by state-run media that made recriminations against the foreign press for its reporting on the Communist Party's ongoing political scandals.
The editorial, published on Monday by official mouthpiece Xinhua, said that Western reporting "lacks exact sources of information, makes groundless speculations and features critical remarks about China's political situation."
It argued that the Bo Xilai case "should not be interpreted as a political struggle" and emphasized that everything is being "handled under law and Party discipline."
The article immediately sparked sarcasm from Chinese Twitter users. 
One Twitter user wrote: "Never try to prove what nobody doubts." 
Media outside of China have reported widely on mounting evidence of internal conflict between factions inside the Communist Party, following the ousting of former Chongqing governor Bo Xilai. 
The editorial suggested that well-sourced reports from protected, anonymous contacts in China over the internal struggle were due to "hostility toward China"
The report took the patriotic line further by urging Chinese people "to unite as one" against "rumors from foreign media."
The comments were treated with a dose of skepticism by Chinese Tweeters. Another wrote: "So Xinhua asks and answers themselves: Why do rumors repeatedly arise in Bo Xilai incident? … Everything is made up by foreign media." 
chinareports@epochtimes.com
---
Click www.ept.ms/ccp-crisis to read about the most recent developments in the ongoing power struggle within the Chinese communist regime. In this special topic, we provide readers with the necessary context to understand the situation. Get the RSS feed. Get the Timeline of Events. Who are the Major Players?

---