The Chinese regime has begun using Facebook to amplify its propaganda that Taiwan belongs to China, according to leaked documents obtained by The Epoch Times.
Beijing claims the self-ruled island as part of its territory, although Taiwan has its own military, democratically elected government, and currency.
Researchers and Taiwanese authorities have previously highlighted indirect attempts to sway Taiwan voters to elect pro-Beijing political candidates into office—including by spreading disinformation on Facebook—efforts that align with Beijing's goals of convincing Taiwanese people to accept unification with the mainland.
But the endeavors were difficult to trace directly to the regime.
Now, documents from the Beijing city government, dated in early June and presented as reports to higher-ups to tout their "accomplishments," provide evidence that the regime is using various proxy Facebook pages to promote the regime's claim of sovereignty and the idea of a military invasion of Taiwan.
The documents are the first to confirm Beijing's direct hand in creating and spreading such propaganda on Facebook, fanning pro-unification sentiments.
From May 25 to June 8, at least 74 posts were posted across four pages, designed to "deflate the insolent air of the pro-independence Taiwan groups and draw a contrast to the outbreak handling between China, U.S., and Taiwan, thereby to demonstrate the advantages of our system," according to the document. The term "pro-independence" has been a pro-forma accusation for Beijing to frame individuals and acts that demonstrate pride or solidarity for Taiwan identity—such as waving Taiwanese flags.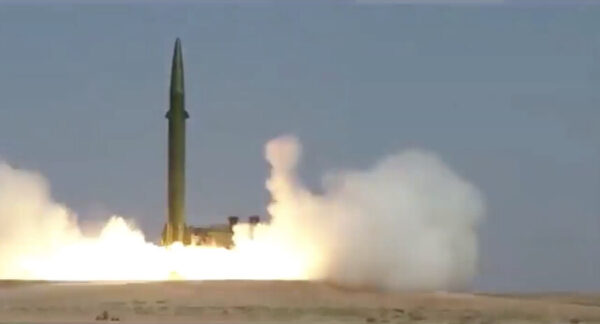 The pages have obscure names, with a modest following that vary from as low as a few hundred to more than 8,000 followers. But the effort has proved rewarding: Five of the best-performing videos from one page received more than 30,000 likes, shares, comments, and clicks during the two-week period, according to the document.
Military Provocation
The top video, demonstrating a hypothetical military attack on Taiwan, drew more than 137,000 user reactions over a span of 13 days and was watched 1.02 million times in that period. The video claims Chinese soldiers are invincible and that Taiwan "must unify" with the mainland. The video's title reads, "If war breaks out tomorrow, here is the answer from China's People's Liberation Army (PLA)."
The video currently has about 800 comments and close to 2,000 likes. It cost about $400 to boost the post, according to the document.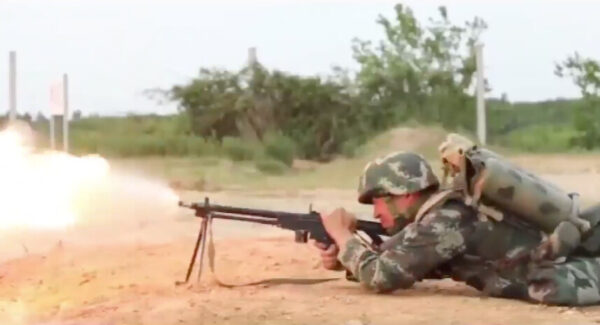 Another video, posted June 1, declared that advanced torpedoes that the United States sold to Taiwan in May were "rubbish" and no match for the Chinese military.
Separately, Hu Guangqu, an editor and reporter for the Taiwan-focused, state-affiliated news site Huaxia Jingwei through the end of 2019, presented a summary of the "Facebook special promotion work" in a June 7 document. He says the videos have made a "significant impact," and have "drawn widespread attention from overseas netizens and ignited spirited discussions."
Hu concedes, however, that "most of them [overseas netizens] think the PLA doesn't dare to use military force" against Taiwan. He also found that within the Facebook comments, many Taiwanese said that the United States would also come to Taiwan's aid in the event of a military invasion, he wrote in the document.
This represents the majority of Taiwan youths "who have an extremely low sense of identification with the motherland," he concluded, describing such youths as "radical" forces.
"Only a small number of Taiwan internet users have an introspective awareness," Hu said.
Facebook didn't immediately respond to a request by The Epoch Times for comment about the influence pages.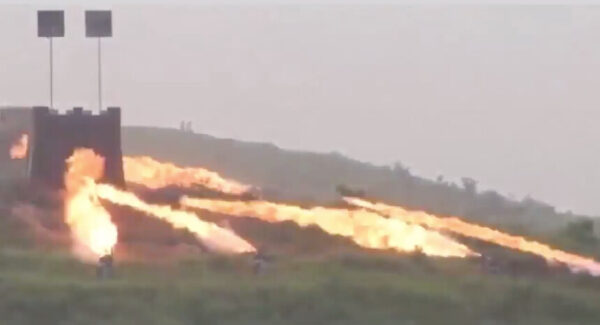 State Ties
Huaxia Jingwei, a website established in Beijing, has played an active role in projecting regime-endorsed narratives about Taiwan.
The site describes itself as having received "an avid interest and strong support" from the Taiwan Affairs Office and the State Council Information Office, both working organs of China's central government.
The news site also boasted of being listed as a key government project in 2006 as a part of the Chinese regime's five-year plan. Wang Daohan, former president of the state-run, pro-unification Association for Relations Across the Taiwan Strait, penned the website name himself.
Zhu Ming, a China-affairs commentator based in New York, called the site Beijing's "pro-unification propaganda front," operating through multiple proxies.
He noted that the web page uses traditional Chinese rather than the simplified script, the standardized characters in the mainland, suggesting its target audience are non-mainland readers. Residents of Taiwan and Hong Kong predominantly use traditional characters.
Propaganda Playbook
While the Chinese regime, through its ever-tightening internet censorship, has long blocked mainland users from accessing Facebook, Twitter, and YouTube, it has also increasingly taken to these platforms to push its views to international audiences.
All major Chinese state-run media outlets have opened accounts on Twitter and Facebook. Some, such as China News Service and China Central Television, have invested hundreds of thousands of dollars to boost their social media presence overseas.
In a public tender document on the Chinese central government's website dated Aug. 16, 2019, which has since been removed, China News Service sought 1.25 million yuan ($176,461) from the government to boost its Twitter following by 580,000, and another 1.2 million yuan ($169,403) toward adding 670,000 Facebook followers.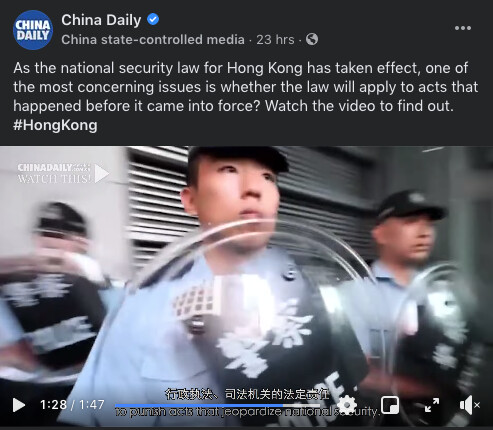 Chinese state media accounts were among four of the five fastest-growing media pages on Facebook from mid-November to mid-December 2019, the U.S.-based human rights watchdog Freedom House found. With each having tens of millions of followers, these accounts have a formidable online presence, making up three of the 10 largest media accounts on Facebook in 2019, according to social media marketing company Socialbakers.
Such covert influence led Twitter, Facebook, and YouTube to suspend more than 1,000 accounts total in August 2019 in an effort to dismantle a Beijing-backed disinformation campaign that vilified Hong Kong protesters. A March study by investigative news site ProPublica also traced more than 10,000 suspended fake or hijacked Twitter accounts to the Chinese regime, which carried out coordinated propaganda around Beijing's response to the virus outbreak.
In a March 2019 report, titled "China's Pursuit of A New World Media Order," the international nonprofit Reporters Without Borders said the Chinese regime has been pouring as much as 10 billion yuan ($1.5 billion) a year into promoting its image globally.