During the annual meeting of China's rubber-stamp legislature earlier this month, the Chinese regime proposed new plans to bolster its research and development in critical technology sectors in order to surpass the United States and achieve global dominance.
Meanwhile, U.S. think tanks and lawmakers have proposed strategies to counter the threat posed by China's tech ambitions.
According to the Five-Year Plan (2021-2025) reviewed at the ongoing China's national congress on March 5, the Chinese regime pledged to make "science and technology a strategic pillar for national development" in order to reduce China's reliance on other countries for key technologies.
The document outlined seven scientific and technological areas that are considered essential to "national security and overall development," according to Chinese news portal Sina. They include: 1) artificial intelligence (AI); 2) quantum information; 3) integrated circuits or semiconductors; 4) neuroscience; 5) genomics and biotechnology; 6) clinical medicine and health; 7) earth and space research.
Beijing also plans to establish national laboratories and to strengthen academic projects in order to develop and support some of these technologies. "Innovative vaccines" and "biological security" are among the main focuses of research. "Speech recognition" is also listed as one of the developmental goals.
The Chinese Communist Party (CCP) is increasing its R&D budget for critical technologies.
On March 5, at the opening ceremony of the "two sessions," the CCP's most important annual meeting, Premier Li Keqiang said that the government spending on this year's research and development will increase by 10.6 percent, and a 10-year action plan is currently being drafted, according to Chinese news portal Sohu.
Li also said that China will revise regulations and policies to support the flow of venture capital into start-up companies, increase bank loans, and expand tax incentives to encourage R&D, the report said.
With regards to the Five-Year Plan, Li said that the regime will increase R&D spending by more than 7 percent per year between 2021 and 2025, in pursuit of achieving "major breakthroughs" in technology, Sohu reported.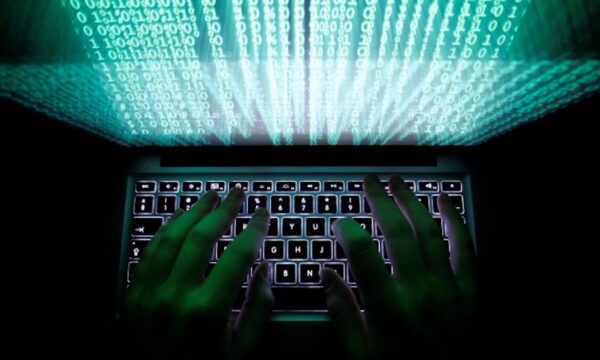 China Threat
Alex Capri, a senior researcher at the Business School of the National University of Singapore, told The Wall Street Journal in an interview on March 7 that a "national security" battle is behind the U.S.-China tech war.
"Leading in AI and computing enables China to reap huge benefits in hybrid warfare and intelligence gathering," he said.
Capri also stated that other cutting-edge technologies will enable China to expand its military capabilities in the Indo-Pacific region and play a leading role in the militarization of space, digital commerce, and digital currency.
In recent years, the United States has been awakening to the threat posed by the CCP's ambition in achieving global dominance through technology. The Trump administration had imposed bans and sanctions on the export of technology and products, including semiconductor chips, to China in order to prevent the regime from stealing intellectual property.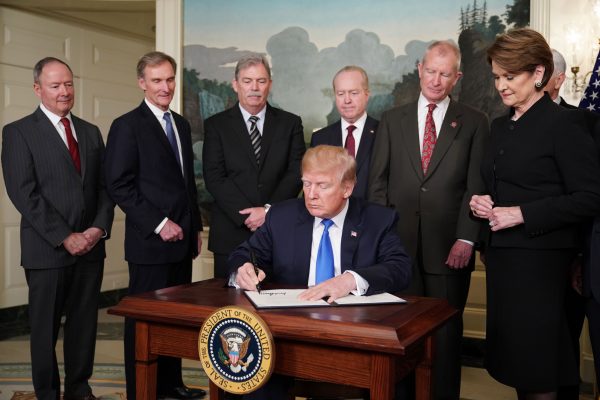 Countering China's Tech Ambitions
Last year, U.S. lawmakers introduced a bipartisan bill, the Endless Frontiers Act, which would provide $100 billion to remake the National Science Foundation for the purpose of bolstering U.S. competitiveness with China in science and critical technology sectors.
"The legislation would provide the visible, focused, and sustained funding and approach that the U.S. urgently needs to meet the challenge posed by China's increasing capabilities," said Rafael Reif, president of the Massachusetts Institute of Technology and one of the experts whom Senate Majority Leader Chuck Schumer (D-N.Y.) consulted in drafting the legislation, according to a report by Sciencemag.
The bill points out that the "U.S. leadership is being eroded and challenged by foreign competitors, some of whom are stealing intellectual property and trade secrets."
According to an opinion article by John R. Allen, the president of the Brookings Institution and a retired U.S. Marine Corps four-star general, "Technological competition sits at the core of great power competition and ideological rivalry for the 21st century and beyond. … And with the U.S. and its democratic allies seeking to outpace authoritarian regimes such as those in Beijing and Moscow, tech innovation will be a critical determinant of the continued strength and resilience of the liberal international order."
In leading the democratic world to respond to the CCP's challenges in cutting-edge technology, Allen calls on the United States to establish a comprehensive strategy.
"The key to any coalition will be pursuing a technology strategy that is coherent across every level of the modern 'technology stack,' or the full set of interdependent technologies," Allen stated in the article, which was published in The Hill on March 1.
The "technology stack" strategy that Allen refers to has four layers— manufacturing, infrastructure, application, and trust.
Allen pointed out that despite China's dominance in manufacturing most of the world's electronic devices, which is at the lowest layer of the stack, it cannot design and produce advanced semiconductor chips that are needed for cutting-edge technology and heavily relies on imports from Taiwan and the West. He suggested, "Any democratic strategy to counter China should leverage this advantage."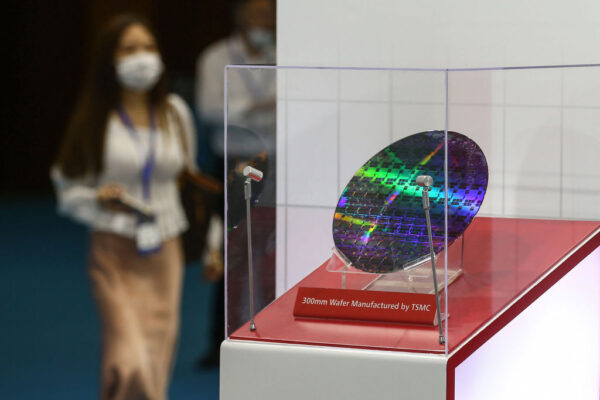 As to infrastructure, Allen said, "Democratic countries historically have held a clear advantage." He highlighted the danger of involving Chinese telecommunications company Huawei in building infrastructure internationally, and suggested, "In the coming decade, countries building out the next generation of telecommunications infrastructure will need to work together to ensure that Chinese hardware does not become the default infrastructure layer. This is a national and international security matter."
In terms of application, Allen stated, "American firms dominate this layer, with Facebook and Instagram alone boasting billions of users worldwide." However, he alerted the threat posed by Chinese social media company TikTok. He then suggested that in order to win the battle of attracting users, "U.S.-based platforms will need to adhere to robust and attractive governance models that win on trust."
For trust, Allen stressed, "Democracies around the world must seek to counter China's standards push by advocating for standards that protect individual liberties and democratic interests."
Allen emphasized that "the Biden administration has a unique opportunity to renew American leadership via an observable commitment to human rights, multilateralism and more, as well as a coherent China policy that rallies the global community of democracies into a 'competitive collective' to outpace China in the defining competition of the 21st century: emerging technologies."