Chinese Regime Moves to Control Internet during 18th Congress
October 24, 2012 9:48 pm Last Updated: October 1, 2015 12:02 pm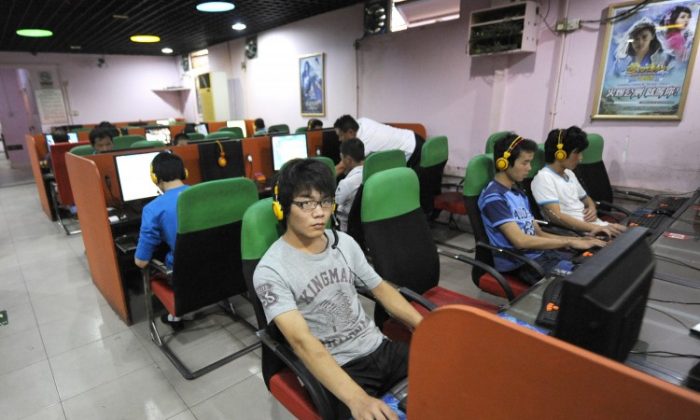 With the 18th Party Congress less than a month away, the Chinese Communist Party (CCP) has started tightening its already severe control over the Internet, while announcing a long string of regulations, including an Internet blockade, in the name of "network security."
The Chinese Ministry of Industry and Information Technology stated that an Internet blockade will be enforced in China as to ensure "the security of the telecommunication network." The blockade will start on Nov. 7, one day before the 18th Party Congress, when a new generation of CCP leaders is sworn in to control the regime for the next decade, and will last till the end.
The talk of network security is actually an excuse for imposing Internet censorship during the Congress says Wu Fan, Chief Editor of China Affairs, an online magazine, in an interview with The Epoch Times.
An Internet blockade aims to curb the spread of any "sensitive" information that may emerge during the 18th Party Congress.
The CCP has already imposed blocks on its domestic Internet before. For instance, during the "mass riots" in China's Xinjiang Province on July 5, 2009, the Chinese regime reportedly severed all Internet and phone services in the region.
Whether such extreme measures are being contemplated in the context of the 18th Party Congress was unclear from official reports.
'Security Measures'
The Ministry of Industry and Information Technology has issued a number of demands for Internet users in China, according to a recent announcement through the media.
Each person will be held accountable for security at every work unit, and all information officers at every level must guarantee they can be reached 24-hours a day, the announcement said. Emergencies must immediately be reported to superiors, it said.
Telecommunication companies are required to be well prepared carry out extensive monitoring of their networks—for what was not made clear.
The announcement says that the intent is not to shut down Internet access or block access to foreign websites, but merely to "guarantee smooth network operation."
Wu Fan, the political analyst, is concerned that enhanced control is actually being sought, and that measures may be implemented as a way of testing the reaction from the public to a various forms of Internet restriction, including even a potential blockade.
The rapid spread of news about social unrest is no doubt driving the Communist Party's anxiety, Wu Fan said.
Read the original Chinese article. 
The Epoch Times publishes in 35 countries and in 19 languages. Subscribe to our e-newsletter.