Chinese Provinces to Launch Trillion Dollar Stimulus
August 27, 2012 1:19 pm Last Updated: October 1, 2015 12:31 pm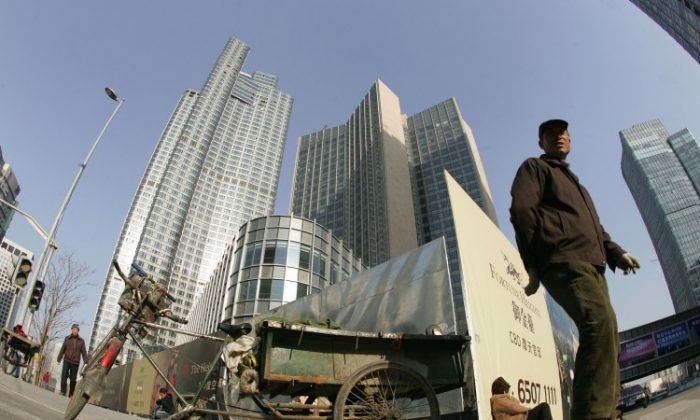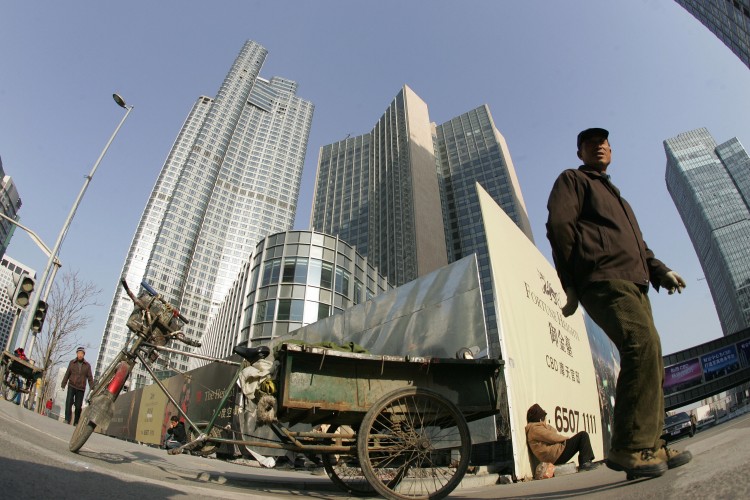 In the face of a slowing economy, local authorities in China are looking to stimulate growth through large investment programs. According to experts, however, this new version of an already failed policy tool will not end well. 
Since the beginning of July, regional governments in China have reportedly announced investment plans totalling more than 7 trillion yuan ($1.1 trillion) which will be spread out over several years. This development comes after an April speech by premier Wen Jiabao which called for stable economic growth. For China, stable means growth in the range of 7-9 percent each year. The Wall Street Journal noted that it is unclear over which time frame the packages will be applied, and whether some of them had been announced previously.  
On Aug. 20, an economic planning meeting held in Guangzhou concluded that Guangdong province will initiate 177 investment projects with a total volume of one trillion yuan ($157 billion) to expand the province's marine economy, according to 21st Century Media, a web-based Chinese news portal focusing on economics and finance. Guangdong is a coastal region in the south that generates 21 percent of China's maritime related output, and the investment will be focused on areas such as marine science and technology, coastal tourism and marine ecological protection. 
On the same day, Chongqing city in the southwest decided to invest 1.5 trillion yuan ($236 billion) to build multi-billion corporate clusters in fields including technology and information, car manufacturing, energy, oil, natural gas and chemical materials, according to state-run media.
Another local government to announce heavy stimulus is Ningbo, Zhejiang province, which plans to expand its public transportation. The announcement came on July 16. Similar local government investment plans were also announced in Hunan, Jiangsu and Hebei provinces.
While the volume and scope of the projects is massive, experts suspect that given the endemic corruption in the country and local debt, the stimulus will probably create more problems. 
"Loose monetary and fiscal policy before 2008 was the reason China was exposed to higher financial risk in the wake of the global financial crisis, and a stimulus package over 4 trillion yuan ($630 billion). The financial toll on China from the last four years includes bad debts [from investment projects] as well as local governments debt, and will need time to be sorted out," said Liao Shiming, a Washington, D.C.-based analyst of the Chinese financial system. 
Liao said that the stimulus package will likely increase hot money flow into the real estate sector and lead to higher house prices.
The fact that local governments are heavily indebted will make it difficult to carry out these investment projects, said Frank Tian Xie, a professor at University of South Carolina's Aiken School of Business. Dr. Xie pointed out that state reports did not shed light on how to finance these projects, and if they are terminated due to funding problems, large-scale layoffs will be inevitable.
The Chinese people will probably have to foot the bill once these projects fail, said U.S.-based expert on the Chinese economy He Qinglian. The 2008 stimulus launched by the Chinese communist regime resulted in inflation and a housing bubble. She said that the local initiatives will repeat the centrally coordinated mistake.
Read the original Chinese article.
The Epoch Times publishes in 35 countries and in 19 languages. Subscribe to our e-newsletter.
Click www.ept.ms/ccp-crisis to read about the most recent developments in the ongoing crisis within the Chinese communist regime. In this special topic, we provide readers with the necessary context to understand the situation. Get the RSS feed. Who are the Major Players?