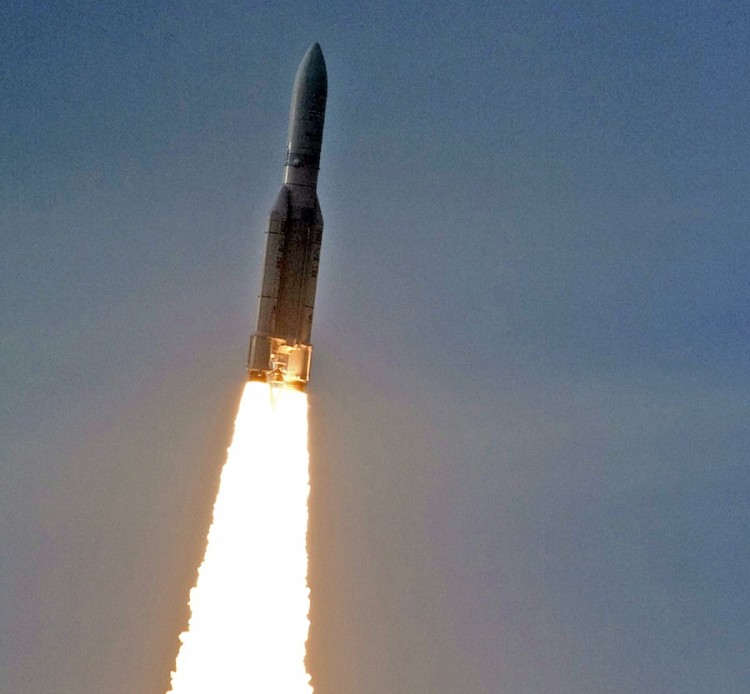 Taiwan's premier appeared to give a green light to an independent TV station to continue broadcasting into Asia, including mainland China, but the open road for the moment seems to have turned into a stone wall.
Since 2003, New Tang Dynasty Asia Pacific (NTD AP) Television, a media partner of The Epoch Times, has broadcast what U.S. Representative Gerry Connolly (D-Va.) recently called a "window to the world for the Chinese people." Since 2007, NTD AP has done so from a satellite operated by Chunghwa Telecommunications, a company in which the government of Taiwan has a controlling interest.
On April 11, Chunghwa notified NTD AP that it would not renew the satellite contract, which expires on Aug. 9. The telecom company said a new satellite it launched on May 11 did not have enough bandwidth to carry the station.
NTD AP believes that Chunghwa made the decision to please the Chinese communist regime, which objects to the station's programming.
"NTD AP is the only 24/7 media broadcasting uncensored news and information into China that is uninfluenced by Chinese Communist Party censorship," says Mr. Samuel Zhou, VP of NTD New York.
Legislators from the United States, Taiwan, and Hong Kong, as well as press advocacy organizations, have suspected the influence of the Chinese regime in the case. NTD AP has suggested that Chunghwa has been influenced by a series of recent business deals it has made in mainland China—deals stage managed by the regime to influence the company.
Congressman Dana Rohrabacher (R-Calif.), chair of the House Subcommittee on Oversight and Investigation and founder of the Taiwan Caucus, wrote in a letter to Taiwan President Ma Ying-jeou, "If Taiwan does not support the struggle for freedom of thought within China, I see no need for America to support Taiwan."
On May 24, Premier Wu Den-yih, the head of the Executive Yuan (Taiwan's executive branch), chaired an interagency meeting attended by NTD AP executives. Wu seemed to have deflected the criticism Taiwan's government has received over the issue by resolving this controversy in favor of NTD AP.
Wu praised NTD AP as a "benchmark of freedom of the speech" and said the government of Taiwan wanted to assure freedom of the press and freedom of speech to NTD AP, according to NTD AP executives at the meeting.
The premier then decided that Chunghwa should provide uninterrupted satellite service to NTD AP. He specified that Chunghwa's first priority should be to do so on its new ST-2 satellite, and if that were not possible, to do so by leasing another satellite and then subleasing it to NTD AP.
On May 26, in a meeting with NTD AP executives, Chunghwa announced that it had decided to take the second of the two options offered by the premier—leasing a satellite from another company.
That offer has been firmly refused. "Leasing bandwidth on another satellite is not acceptable," said Theresa Chu, spokesperson for NTD AP.
Next: Why the ST-2 in particular is needed—Chinese regime interference in NTD AP operations