Chinese Party Paper Retracts Locke Attack After Netizen Response
September 5, 2011 12:19 am Last Updated: October 1, 2015 3:44 pm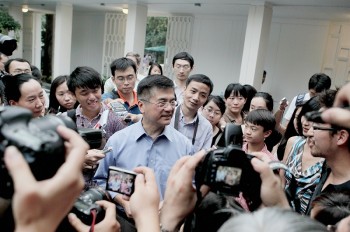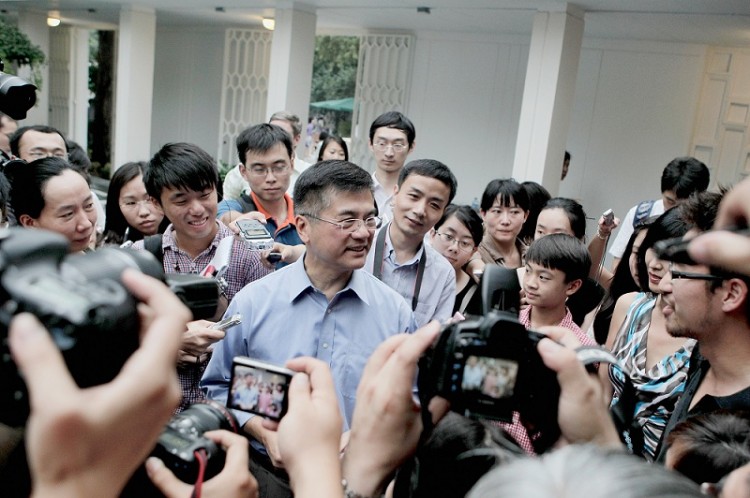 An article in a Communist Party publication criticizing the frugal habits of the new U.S. ambassador to China, Gary Locke, was retracted after meeting with vociferous objection from Chinese netizens. The author of the piece also received veiled death threats on his blog.
Gary Locke has been causing ripples in Beijing with his unassuming manners and simplicity. Travelling by economy class and eating street stall noodles, Locke made a favorable impression on the Chinese people. But Party media took a dimmer view of the matter.
One of the major CCP mouthpiece media, Guangming Daily, published an article "Be warned of the neo American Colonialism from Gary Locke." It was too much for many domestic observers, who have become more sophisticated consumers of news and view state media with an increasingly skeptical eye.
The article condemned the appointment of Gary Locke as the US Ambassador to China, calling it a "conspiracy under the sun," applying the strategy of "using Chinese against Chinese." The move thus earned the perilous title of "neo-colonialism."
This article was published on Aug. 16, written under the byline of Xiang Xiaodong. It says that behind Gary Locke's simplicity of travelling by economy class, only with his family and without any supporting staff, hides motives of capitalist infiltration and western values—therein is the neo-colonialist strategy, the Daily avers.
"This has exposed America's dirty tricks, using Chinese against Chinese and causing political turmoil in China."
The article criticizes Gary Locke's disarming style, calling it a show put on for the Chinese people.
"It's trying to buy Chinese people's hearts, and to increase the weakness of worshiping a foreign ideology, and dividing China. This is the real intention of the Chinese-American Ambassador."
Jing Chu, a writer in China, said to an Epoch Times reporter, "the naiveté of the writer is just astonishing." He says that many Chinese will be unimpressed by the official message.
Xiang Xiaodong's latest comment on his blog says that "because of this article, I have received many threats."
One of the threats was: "If you continue to speak for CCP openly and shamelessly in your blog, you will not have just one enemy like me… This hypocritical government still uses lies and violence to govern the kind-hearted Chinese people. It might not have been easy for your parents to raise you, and you don't want to lose your life too young."
The Guangming Daily article has attracted many comments on the internet. Most of the comments are criticizing Xiang Xiaodong.
On the popular BBS KDnet, a blogger named "dark cloud" said: "People are not dumb, they have their own eyes. Who's going to win the people, is it the ordinary officials taking first class or the ambassador taking economy class flight? Is it the party official with special food supply or the US vice president taking a $13 meal?"
Netizen "Green World" said: "I'm at a loss for words to describe such a weak government which makes a connection between a bowl of noodles and diplomatic policy."
After strong objection from netizens, the article was apparently removed from the Guangming Daily website.
Read the original Chinese article.