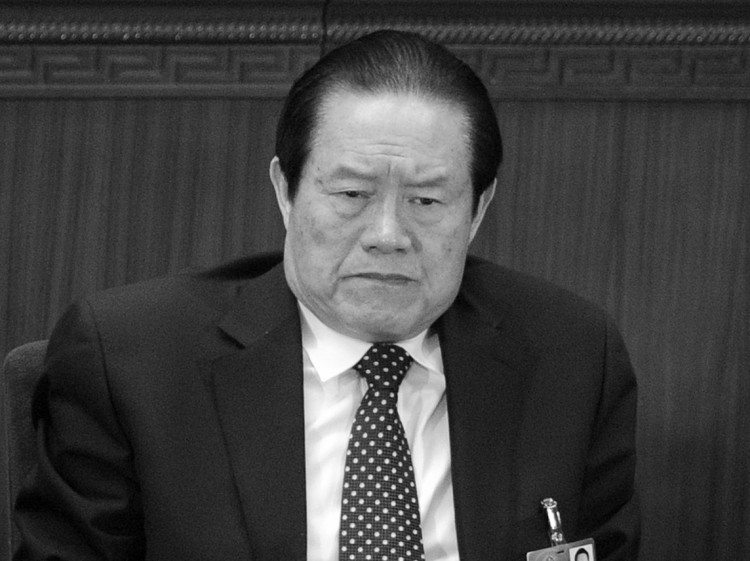 Following the recent ousting and disgrace of Chinese official Bo Xilai, public and media attention quickly shifted to his high-level political patron, Zhou Yongkang. Now there are reports that official titles under Zhou's control are bought and sold for hundreds of thousands of yuan.
Zhou Yongkang is the chief of the Political and Legistlative Affairs Committee (PLAC), a Communist Party organ that oversees the security forces. According to an insider, 300,000 yuan (approximately US$47,000) buys a deputy director position in the Tianjin Public Security Bureau. During the past six months nearly 1,000 positions in public security bureaus around the country have been bought and sold, according to the insider, who could not identify himself for fear of retribution. Officials who leak state secrets may be executed.
Official appointments largely depend upon the connections that subordinates have to their supervisors, as cadres build up empires of influence within the bureaucracy to later call on for help.
The insider gave the example of an official in Tianjin, surnamed Gao, who recently bought a deputy director post in the public security bureau. Gao promoted only those whom he felt were loyal to him, and forbade communication between departments for fear that news about his activities would spread. He was involved in using the security forces for corrupt purposes and to enrich himself, the insider said.
"What kind of situation is this?" the insider said in exasperation.
Read the original Chinese article.
chinareports@epochtimes.com
The Epoch Times publishes in 35 countries and in 19 languages. Subscribe to our e-newsletter.
Click www.ept.ms/ccp-crisis to read about the most recent developments in the ongoing crisis within the Chinese communist regime. In this special topic, we provide readers with the necessary context to understand the situation. Get the RSS feed. Get the new interactive Timeline of Events. Who are the Major Players?