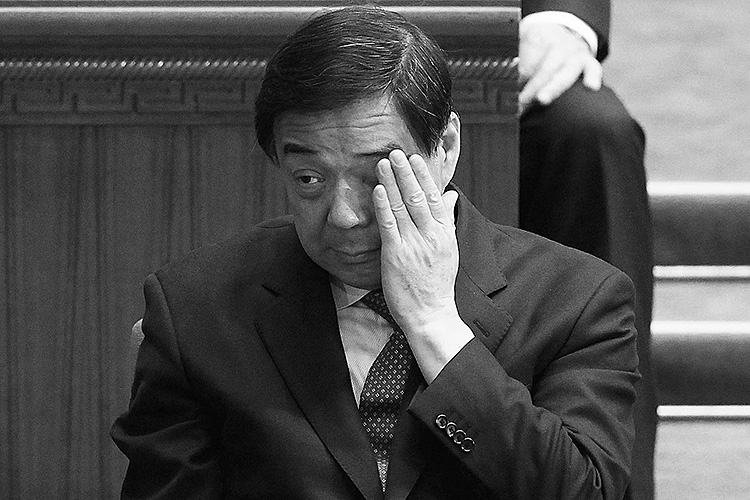 In the wake of Bo Xilai's dismissal from his Party posts, central authorities have called for everyone to "resolutely support" the "correct decision." But netizens can't help asking themselves the question: how did someone like Bo Xilai get as far as he did in China? Bo was on the cusp of entering the Standing Committee of the Politburo, the highest power organ in China, until the recent set of scandals that annihilated his career. 
The pattern that took place around Bo's forced departure has been repeated many times in Party history: a unanimous attack on a target set by the regime, and enthusiastic support for CCP's most recent brilliant action. Reports are circulated on every major website and newspaper.
But unlike in the Cultural Revolution, Chinese now have the Internet, and they are asking questions. 
"Party leaders, you've betrayed our trust time and time again," wrote one netizen on Sina Weibo, a popular micro-blogging service. "Do you want the people of this country to stop supporting you, but be disgusted with you until your regime collapses?"
---
Click www.ept.ms/ccp-crisis to read about the most recent developments in the ongoing power struggle within the Chinese communist regime. In this special topic, we provide readers with the necessary context to understand the situation. Get the RSS feed. Get the Timeline of Events. Who are the Major Players?

---
Another netizen wrote: "When someone came to power, everyone supported the decision. When the person is taken down, everyone supports the decision as well."
Qing Shipi, a lawyer, wrote in his post: "Today I saw the verdict of an 'anti-mafia' case in Chongqing. It's outrageous how simplistic and rough it is! The crime of being a gangster was established merely based on involvement in a few street fights; the fine is randomly set as high as hundreds of millions; dozens of companies' assets are confiscated based on a simple statement."
Another netizen wrote: "How come Bo was able to do it back then? It's said that when he was in Dalian, he did the same thing. It had become habitual for him. But why was it not exposed until now? Why could we not get the truth in a timely manner?!"
One bold writer online saw systemic ills at work in the Bo fracas. "You say Bo is dirty, but are other high-ranking officials clean? There are many even worse than Bo. It's just that Bo is being taken down now. If back then, Mao's crimes during the time of 'land reform' and the 'Cultural Revolution' were exposed, what would people do? What needs to be reflected on is not just this single event, but the whole Party system."
Prepared with files by New Tang Dynasty Television. 
chinareports@epochtimes.com