Chinese Netizens Mock Communist Party Report
November 8, 2012 8:34 pm Last Updated: October 1, 2015 11:54 am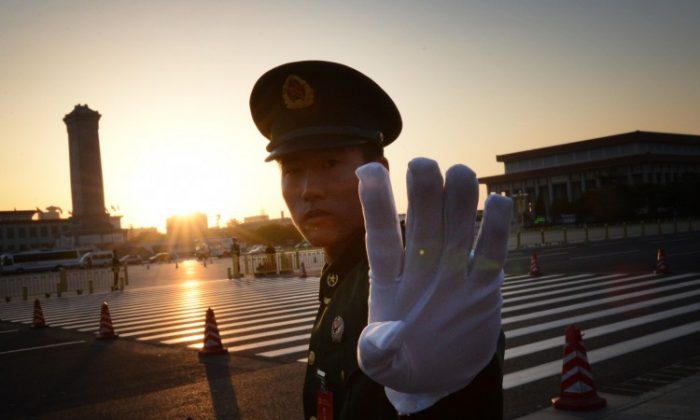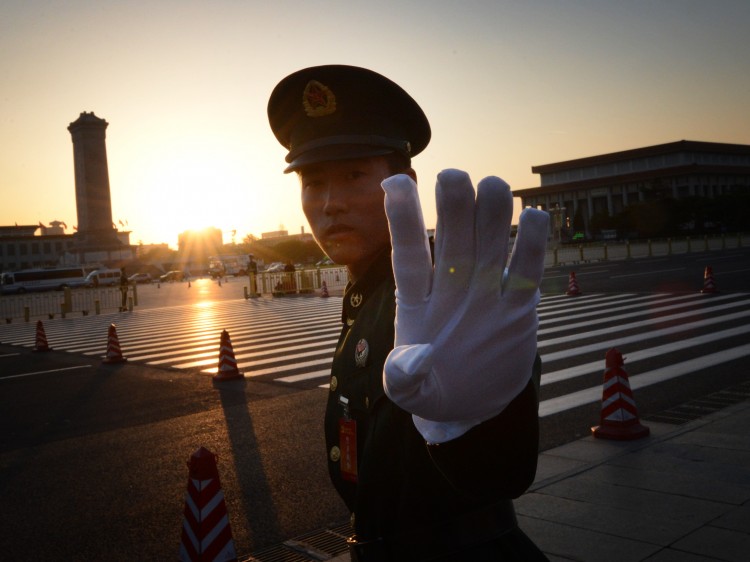 Beijing was full of armed police and military security forces on Nov. 8, for the opening ceremony of the 18th Party Congress. Military engineers checked for landmines in the lawn in front of the Great Hall of the People on the western side of Tiananmen Square, and 1.4 million volunteers added to security forces.
Party head Hu Jintao delivered a report on behalf of the 17th Central Committee of the Chinese Communist Party (CCP), which sparked a hot Internet discussion on the Party's demise.
The report's essential idea was that the party "will neither take the old path of developing a closed country in a rigid and doctrinaire way, nor take the wrong course of building China into a capitalist state," the Southern Metropolis Weekly magazine reported.
A flurry of skeptical Internet responses ensued.
Mang Fu of Shanghai wrote that he believes the Chinese regime is traveling down a one-way path.
A netizen called "Tired Penguin" from Guangdong Province wrote, "There is … perhaps no way to go." A person from Shanghai wrote, "They got lost."
Nikko from Huizhou City of Guangdong Province wrote, "Enjoying the time left," implying that the end of CCP rule is imminent.
Yan Muchen from Hangzhou City of Zhejiang Province wrote that the political infighting within the top CCP leadership has led to a deadlock. "The balance of power between decision-making factions and the decentralization of authority has prevented a step forward or backward."
"Bag of Wheat Field," from Yulin City of Shaanxi Province wrote, "Does it refer to going up to heaven or down to Earth?"
Fang Ming, a police officer from Shenzhen City of Guangdong Province, replied, "What road should be taken? Surely it is not a common path."
Tong Chaoping, a lawyer in Beijing, wrote, "As you [the Party] have been on the same road for 10 years, where you are going has been clear to everyone."
Wang Jiwu, an attorney, wrote, "Don't you want to give up willingly before you meet a dead end?"
In Jiaxing City of Zhejiang Province, "2010 Carpenter" wrote, "It is likely that they really are single-minded. Perish the thought!"
Liu Hui from Beijing wrote that the regime is traveling down an evil path.
Fu Xiaoduo, a Chinese immigrant living in Canada wrote, "Nothing is more evil than your political party (CCP)."
Writers at the Party School, a higher education institution to train communist officials, published articles saying Hu's report at the 18th Congress conveyed a new, better understanding of socialism with Chinese characteristics.
Meanwhile, Beijing's daily life was adjusted to accommodate the convening of the Congress.
Children in Beijing could not go to physical education class, gyms were closed, large concerts and theatrical performances were canceled, knives were not for sale in stores, and boats could not set forth at some tourist sites in Beijing.
Read the original Chinese article.
The Epoch Times publishes in 35 countries and in 19 languages. Subscribe to our e-newsletter.