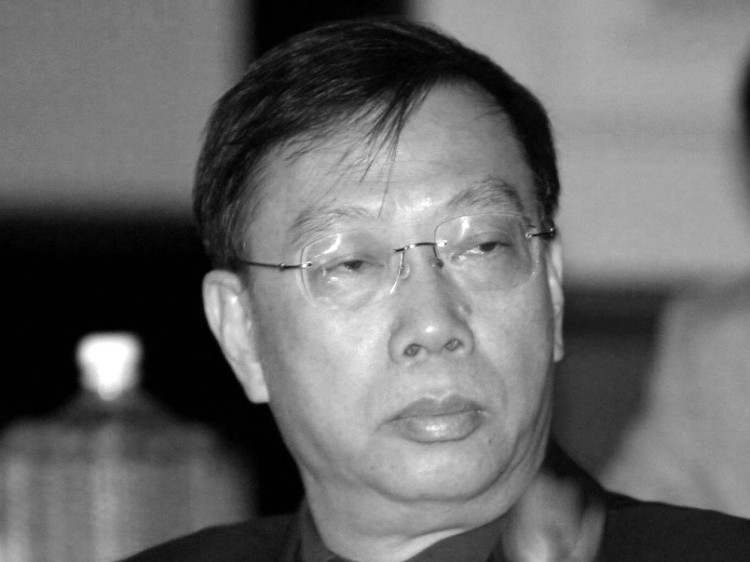 A spokesperson for the Chinese Ministry of Health admitted recently that the main source of organ transplants in China is executed prisoners. This fact had been said before by Chinese officials, several times—but this was the first admission inside China, and it caused an uproar online.
Huang Jiefu, the Deputy Minister of Health, on March 6 told a seminar of the Chinese People's Political Consultative Committee that "The organ shortage is the bottleneck in the development of organ transplantation in China. Due to lack of citizens who volunteer to donate organs, executed prisoners have become the main source of organ transplantation," according to Legal Daily, a quasi-official newspaper. 
Chinese officials have previously both flatly denied and admitted this.
Contradictory Statements
Six years ago, on April 10, 2006, the spokesperson for the Ministry of Health, Mao Qunan, said the opposite, in rather robust terms. "Some foreign media maliciously fabricate news about China executing prisoners and arbitrarily removing organs for transplantation," he pronounced. "This is malicious slander of China's judicial system, deceiving overseas public opinion with ulterior motives." 
The month prior, Foreign Ministry spokesperson Qin Gang said the same thing.
And yet the admission that the majority of organs are taken from prisoners was first made by Huang in July 2005, during a conference on liver transplantation, according to a summary article in QQ.com, a major Chinese web portal.
Writing in The Lancet in November last year, Huang co-authored an article that said that "65% of transplantation operations done in China use organs from deceased donors, over 90% of whom were executed prisoners. The other 35% of transplantations use organs from live donors." That last claim was sourced to an article in China Daily, which made no mention of the "live" 35 percent of donors, or who those people are supposed to be.
This first admission directly to a domestic audience, however, attracted widespread criticism, and came on the tail of a number of reports about the involvement of Wang Lijun, the Chongqing official recently labelled a traitor, in harvesting the organs of prisoners.
Domestic Anger
Han Bing, a visiting professor at the College of Lawyers of the Renmin University of China recipient of the the 2008-2010 National Outstanding Lawyer Award, wrote on his Sina Weibo account: "Now the Ministry of Health is going around the court and being the first to admit that death row is the main source of organ transplants. If you don't have the authority to execute prisoners, who gave you the command [to make the public statement]? Who did you get the permission from to harvest organs if you do not personally execute [prisoners]? You recognize it bashfully, but without explaining how you cooperate with the executive organ, nor do you say how much you pay them, nor who you pay. If you don't explain these things, you can't claim to have come clean!"
Another netizen called on the Supreme Court to publish the organ transplant records over the last 10 years related to executed inmates. "The information should include type and quantity of organs, degree of consent from family members, profit from the transplant and how it was used, legal evidence, etc."
Others demanded a "special investigation committee" to look into the matter. 
Liu Chufang, a former member of the Commission for Discipline Inspection in Tianjin, and former senior editor of the sometimes independent-minded publication "Southern Weekend," said there were a number of peculiarities in Huang's recent claim.  He enumerated his questions: "Did the family members agree? Do family members have the right to say no? Could there be live organ harvesting? Did they sell the organs for profit? Who pocketed the money? Because of the huge gap between supply and demand for organs, would more people be executed for their organs?"
Another netizen wrote: "I have heard allegations of live organ harvesting from certain groups of religious people. Cruelty beyond belief! Inhumane!"
A Question of Propaganda
David Matas, who has co-authored a report on what he believes to be the real source of the majority of organ transplants in China—that is, practitioners of Falun Gong—said that he puts as much stock in Huang's recent statement as he did in previous declarations by Party officials. 
"There may have been some kind of struggle in the Party over what propaganda line or political line they should use," Matas said in a telephone interview.
"We started our research in 2006 and at that time the government line was that organs came from donations, and Huang Jiefu was saying prisoners… it seems that the Huang line may have won the day. No one says it's donations any more."
But Matas doesn't spend too much time pondering Huang's remarks. "It's very typical of propaganda in a repressive state. There's an attempt to shift propaganda to what is publicly known at the time. Propaganda has a moving target, and the people who produce it try to give it some verisimilitude."
The real source of all those donations has yet to be properly admitted to by the Chinese regime, Matas argued. "Now they say it's all coming from prisoners sentenced to death and doesn't come from Falun Gong, and Uyghurs, and Tibetans. That to me has the same credibility that it all came from donations."
With research by Sophia Fang & Ariel Tian.