China-backed Goldsea Mining Australia has pulled the plug on a takeover bid for Australia's Alto Metals following a request by the Foreign Investment Review Board (FIRB) for an extension of time to consider the bid.
Goldsea Mining made the takeover bid on Feb. 21, 2020, citing an interest in Alto's Sandstone gold mining project in Western Australia.
The offer was valued at 0.065 cents per share, a 93 percent premium on the company's share price at the time, which was 0.034 cents.
At the time, Goldsea Chairman Jianjun Li said: "The offers provide certainty of value in an uncertain market at a genuinely attractive cash price for Alto shares and a cash offer for the unlisted Alto options."
"For Goldsea, this is a logical step, in line with the group's strategy, to bring the ownership of the Sandstone Gold Project within its portfolio," he added.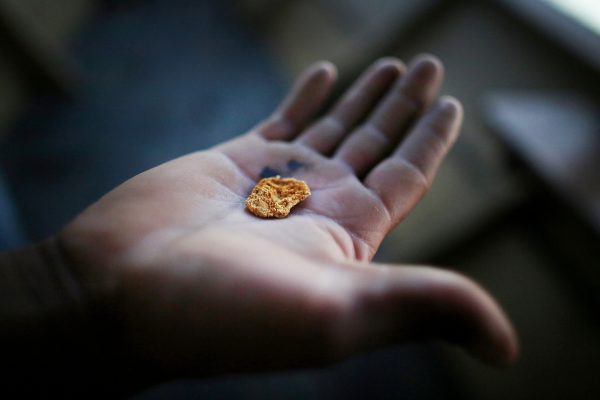 The bid was subject to FIRB approval. However, the FIRB recently requested an extension of six months to "consider the application."
Goldsea decided to let the offer lapse saying the FIRB was "unable to provide Goldsea with any details" regarding the extension.
Further, the firm said an extension would have pushed the "decision window" to ten months from when the application was initially submitted. Subsequently, Goldsea decided to withdraw the bid.
Alto Metals is now considering a bid from fellow Australian mining company Habrok Mining.
Goldsea is a subsidiary of the Shandong Goldsea Group based in northeast China—a diversified private company with interests across mining, real estate, and engineering.
Fellow Shandong-based mining business, and state-owned enterprise Shandong Gold, earlier this week made its own takeover bid, via its subsidiary, for Australian gold mining firm Cardinal Resources that is operating two projects in Ghana, West Africa.
The bid is also subject to approval from the FIRB.
The Australian government has taken a tougher stance on foreign investment in recent weeks with the introduction of greater powers for the treasurer to review and amend potential bids by foreign companies.
Treasurer Josh Frydenberg said countries around the world had begun to see "foreign investment being used for strategic objectives, and not purely commercial ones."
Following the announcement, the Chinese Ministry for Culture and Tourism, and the Ministry of Education, both published travel warnings claiming people of Asian or Chinese descent had experienced a "significant increase" in racial discrimination and violence.
Australia's new foreign investment laws would close potential loopholes for investments that previously fell outside the ambit of the FIRB. One example is the investment by Chinese firm Yibin Tianyi in lithium mining company AVZ Minerals.
Yibin Tianyi was advised the bid would be blocked by the FIRB on the grounds it was "contrary to the national interest" and contrary to the national interest of "growing Australia's critical minerals sector."
Later, both companies amended the agreement so it fell outside the authority of the FIRB.