Chinese Man Murders Wife and Six Relatives
October 21, 2013 2:27 pm Last Updated: July 18, 2015 5:18 pm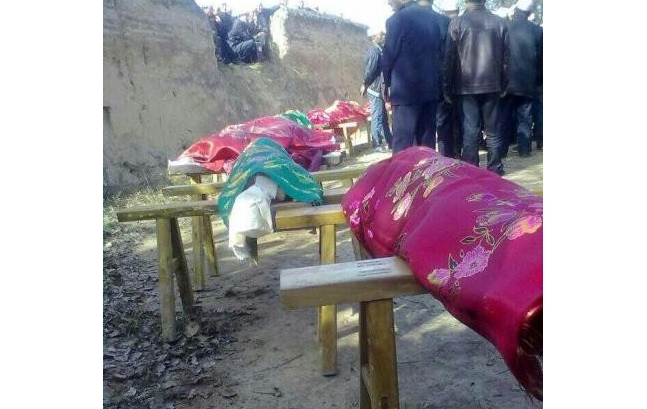 A young man in northwest China killed his pregnant wife, her parents, two of her grandparents, and two nieces aged 3 and 5, following a marital dispute on Oct. 14.
Ma Yongdong, 24, from Ningxia Hui Autonomous Region was arrested on Friday, and has confessed to the murders, according to state media.
Local residents told the press that Ma had been arguing frequently with his wife, Lan Xiuying, because she wanted a divorce. The couple got married four years ago, but reportedly Ma had gambling problems, and had lost his job.
State mouthpiece Xinhua reported that relatives said Ma had threatened Lan, saying: "If you insist on divorcing me, I will kill your family."
Netizens commented about the news on their Weibo microblogs, with some pointing to the degradation in Chinese morality.
One Internet user wrote: "What has happened to our society today?"
A second said: "A soldier … someone trained by the Communist Party indeed."
A third remarked: "It would be much better if he had killed some corrupt officials with that courage …"