Beijing's attempts to pivot their iron ore supply chains away from Australia to Africa appear to be taking shape with the signing of a major deal that will likely grant a Chinese-linked mining firm AustSino access to the massive Mbalam-Nabeba Iron Ore project.
The deal comes seven months after Australian and British mining firms were suddenly stripped of their mining licenses for the same project under allegedly "unlawful and arbitrary" circumstances.
Mbalam-Nabeba, which straddles the countries of Cameroon and the Republic of Congo, promises to deliver 100 million tonnes of iron ore per annum.
The memorandum of understanding (MOU) signed between three entities, including AustSino—who was recently delisted from the Australian stock exchange—Bestway Finance, and the Cameroon government will place the Chinese-linked firm in pole position for construction of rail and port infrastructure connecting the mine to the seaside town of Kribi, according to a statement (pdf) on June 26.
A Troubled History of Ownership
AustSino and Sundance are both based in Perth, Australia, and in 2018 partnered to develop Mbalam-Nabeba.
Sundance claims in a statement (pdf) on June 27, 2021, that it introduced AustSino and its Chinese partners to government officials in Cameroon and the Republic of Congo (ROC).
AustSino's partners included major Chinese companies Shenzhen Yantian Port Holdings, China Railway Construction Corporation International, Hong Kong Baofeng International, and Shanghai Tsingshan Mineral.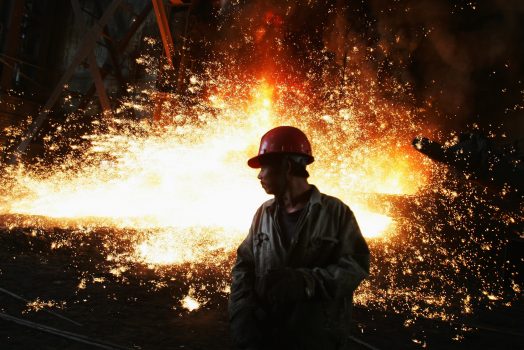 In November 2020, Sundance terminated its partnership after it found AustSino would not deliver on a promised $29 million investment that would assist with the development of Mbalam-Nabeba.
A month later, the ROC government suddenly withdrew mining licenses from Sundance, as well as fellow Australian firm Equatorial and UK-based Avima. The licenses were instead granted to a mysterious new entity called Sangha Mining Development Sasu, with no previous track record in mining activities.
Equatorial described the move as "unlawful and arbitrary."
"The actions of the ROC government in granting multiple licenses to Sangha Mining are unprecedented, unlawful and unfair," the company said in an investor announcement (pdf).
Sangha was later revealed to be 100 percent owned by Bestway and also had alleged links to family members of the Congolese president, according to an investor announcement by Avima (pdf).
Cameroon, Congolese Govts Facing Multi-Billion-Dollar Lawsuits
Giulio Casello, CEO of Sundance Resources, was quick to issue a statement in response to the news of the MOU's signing.
"We are shocked at these latest developments, not least because an Australian company–AustSino–that we introduced into the Mbalam-Nabeba Iron Ore Project is attempting to benefit from the illegal expropriation of Sundance's iron ore assets," Casello said in an investor statement (pdf).
"Sundance has always fulfilled all of its licence obligations and gone above and beyond in both Cameroon and Congo, which is why we are so determined to challenge this illegal expropriation through the international courts, a process that is underway," he added.
Sundance and Avima have both launched legal actions against the ROC government for US$8.76 billion and US$27 billion, respectively, at the International Court of Arbitration of the International Chamber of Commerce.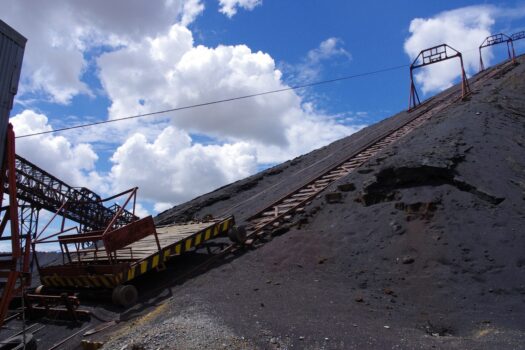 In June, Sundance commenced a further action against Cameroon at the International Chamber of Commerce in Paris.
Avima has accused Sangha Mining of lacking the experience, financial muscle, or track record to bring the Mbalam-Nabela project online.
"Sangha Mining's attempts to market the Avima license demonstrate the management team's lack of understanding of the industry and the issues they, and companies like them will face when trying to sell illegally acquired assets," Socrates Vasiliades, chairman of Avima said (pdf).
"Both the Congolese Government and Sangha Mining have failed to recognise that iron ore is simply not a black-market commodity," he added.
He said the outlay for the project would run into the millions and would struggle to attract international investment interest.
"Customers will not invest this level of capital without undertaking substantial due diligence—this would include due diligence on the political and economic stability of the host country, the background and ability of the owners and operators, and the acquisition process of the licenses," he added.
"These actions will be catastrophic for the country's future."
China's Scramble for Africa
The news comes as Beijing's continues its push into Africa to find new supply chains for precious minerals, including rare earths and iron ore, amid worsening relations with democratic nations.
In 2018, a Chinese-backed consortium won the rights to develop the $14 billion Simandou iron ore project in Guinea, while Chinese leader Xi Jinping has engaged in ongoing dialogue with African leaders, in what analysts believe is an attempt to shore up future supply chains and minimise its reliance on Western nations like Australia.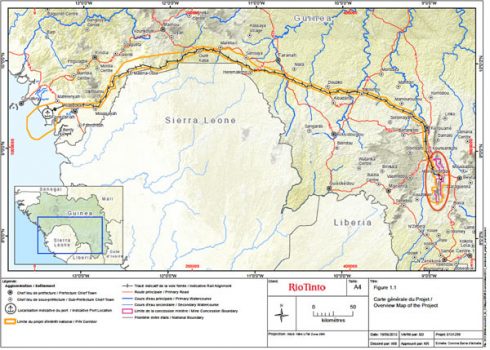 The Chinese Communist Party (CCP) has, over the past year, engaged in an ongoing trade war with Australia, suspending and blocking a long list of imports from the country, including iron ore, beef, barley, lobster, timber, lamb, and cotton.
Yet iron ore has remained a major sticking point.
China's massive demand for high-grade iron ore, and the lack of alternative markets, has resulted in 80 percent of imports coming from Australia.
Since the trade war began in April 2020, prices for the mineral have also ballooned from around US$80 per tonne (in April 2020) to over US$200 per tonne (in July 2021).
Michael Shoebridge, defence director at the Australian Strategic Policy Institute, said the scale of Chinese demand for quality iron ore would ensure that diversification for the CCP would remain years away.
"The reliability and scale of other producers has not been able to match Australian suppliers, and much of this is unlikely to change fast—sovereign risk in a number of African states remains an enduring problem," he told The Epoch Times in an email.
"Australia's comparative advantages from the nature of the deposits and the high technology techniques of the mining companies makes Australia the highest volume, most globally competitive producer of iron ore. That is an enduring advantage supported by continual investment," he added.