Chinese Legal Community Provides Assistance to Missing Attorney
October 2, 2005 12:00 am Last Updated: October 2, 2005 12:00 am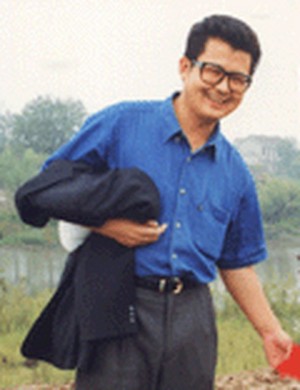 The plight of residents in Taiahi Village, Guangdong Province has attracted national and international attention. The residents had held an independent election and had used an impeachment committee as proscribed by law. It has been more than two weeks since the villagers' attorney, Guo Feixiong, was discovered missing on Sept. 12. No government department or organization has acknowledged any knowledge of Guo's disappearance.
According to internal police information and villagers recently released from jail, Guo Feixiong was last seen in jail. He had collapsed and was sitting in a wheelchair with his eyes closed. He was wrapped in a wool blanket despite the hot weather. Witnesses believed that he had been on a hunger strike and that his life was in danger.
Upon receiving the news, Guo's family and other attorneys in the legal community voiced their condemnation of the police department's gangster-like behavior. Attorneys from all over the country began organizing a rescue team to provide legal services for him and residents of Taishi Village. They also appealed for international support.
Expressing concern for her brother's safety, Guo's sister said, "How I wish you attorneys had arrived sooner. He was accused of secretly contacting foreign countries and such things. This is simply absurd."
Well-known attorneys and scholars comment on Guo's disappearance
Attorney Li Heping said, "Guo Feixiong's exercised the right of impeachment in accordance with the law for the Taishi villagers, and providing legal services and constructive opinions is in conformance with the law. I have already communicated ways to contact me on the Internet, and have discussed this matter with attorney Gao Zhisheng. We will form a legal team to defend Guo Feixiong and the Taishi villagers if necessary."
Attorney Teng Biao commented, "I knew Guo Feixiong, and according to his conduct and character, he would not give in to this kind of groundless illegal arrest by the Guangdong police. He very likely would protest with a hunger strike, and it would be extremely harmful to his health. Overseas public and internet media should pay great attention to this matter. People from all walks of life should exert greater pressure on the Guangdong authorities and should urge his release in accordance with the law. After all, Guo Feixiong is the kind of person who is a responsible citizen and concerned about the future of China. We should do all we can to rescue him. Moreover, his other friends and I will use any and all means to obtain his immediate release."
From the legal viewpoint, the Guangdong police department has not implemented any legal process, such as issuing a subpoena or arrest. Nor has it offered any proper explanation. They have violated the Constitution and the Peoples Republic of China Code of Criminal Procedure and other relevant laws. We should investigate the police for their illegal act of kidnapping Guo.
Attorney Pu Zhiqiang said, "I admire Guo Feixiong's act to provide legal services for the Tashi villagers. I am highly concerned about his dangerous situation. I wish the Guangdong authorities would release him as soon as possible because Guo Feixiong was not in the wrong. It was the Guangdong law enforcement department that trampled the law! It's their usual way of doing things—the law enforcers violating the laws."
Attorney Yu Meisun: "I am extremely distressed! The Taishi villagers' election was legal; forcing the newly elected to resign is illegal. It is legal for the farmers to exercise their rights, and attacking their rights is truly illegal!"
Attorney Liu Lu: "I was extremely distressed after learning the news about Guo Feixiong this morning. Guo and I are very good friends. He has an unyielding character. He is a man who would rather break than bend. The day before he was discovered missing, he sent me a letter asking me to be attentive about the Taishi village case, to be the voice for the farmers. Not a word was written about the danger which he already sensed. All his friends in the legal community are concerned about him. After all, it is an important matter concerning a man's life. Moreover, the Taishi village situation has evolved into an incident of worldwide interest. Guo Feixiong and over 20 villagers were arrested and face criminal charges. A large number of attorneys are needed to provide the required legal assistance. I am also willing to provide legal services for Guo Feixiong and the villagers."
Lawyers and scholars form the Taishi Village Legal Advisory Team
People in the mainland legal community are taking legal action to provide assistance to the dying Guo Feixiong and other villagers who are being held in custody.
On September 26, attorney Tang Jingling received a letter from Guo Feixiong, who has been missing for more than two weeks. The letter was sent from Shawan Prison in Panyu County, Guangdong Province. In the letter, Guo asked for help from his attorney friends. At the request of Guo Feixiong's family, Tang Jingling and attorney Guo Yan filed an application to see Guo Feixiong that afternoon. The same day, many attorneys and scholars formed the Taishi Village Legal Advisory Team and announced publicly that they would provide legal services for Guo Feixiong and the Taishi villagers. At the time of this report, the Team was prepared to provide the legal services for the litigant. At present, 11 arrested villagers have been released. The remaining 13 are being held pending formal criminal charges and will probably go to trial.
The Guo Feixiong and Taishi village incident has aroused broad attention from people of all walks of life. Over 2,000 website visits occurred within a few hours after the news about Guo Feixiong's whereabouts was released on the mainland's legal network forum.