Chinese Lawyer Gao Zhisheng Released on Suspended Sentence
December 24, 2006 12:00 am Last Updated: December 24, 2006 12:00 am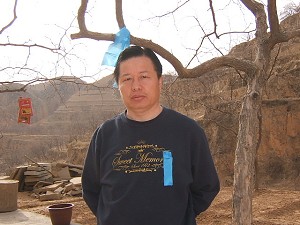 According to Gao Zhisheng's family and Hu Jia, a Beijing-based democratic activist, the famous human rights attorney Gao has been released and returned home in Beijing after he was sentenced to three years in prison on subversion charge but "with a five-year reprieve and deprival of political rights for one year."
Gao's wife Geng He told The Epoch Times affirmatively that her husband had returned home and that his health was not too bad. At present, Geng is reluctant to talk with the media and asks for the media's understanding.
Identified as an accomplice in Gao's case, Hu Jia has never given in to the Chinese Communist authorities' pressure. He insists on revealing the development of Gao Zhisheng's case and the plight of Gao's family since his arrest in August. On December 23, Hu Jia told the media that Gao Zhisheng had returned home last night. However, he predicts that Gao will face even tighter surveillance than before he was arrested.
Hu Jia added that the Chinese Communist regime arrested Guo Feixiong, another Chinese human rights activist, in order to cut off his support for Gao Zhisheng. Before the arrest and detention, Gao was traveling around the country, feeling unwell. Gao was even been beaten by plain clothes policemen. Combined with the torture he must have been subjected to in prison, he fears that it will take some time for Gao Zhisheng to return to health.
Regarding Gao Zhisheng's verdict, Zhen Enchong, a Shanghai-based civil rights attorney sentenced to three years in prison, commented, "Given Chinese's current legal environment, being given a three-year prison sentence with a five-year suspension means Gao Zhisheng will be under house arrest for five or even more years. Perhaps he will have no choice but to flee from China, just like attorney Guo Guoding [another renowned human rights attorney from Shanghai.]"